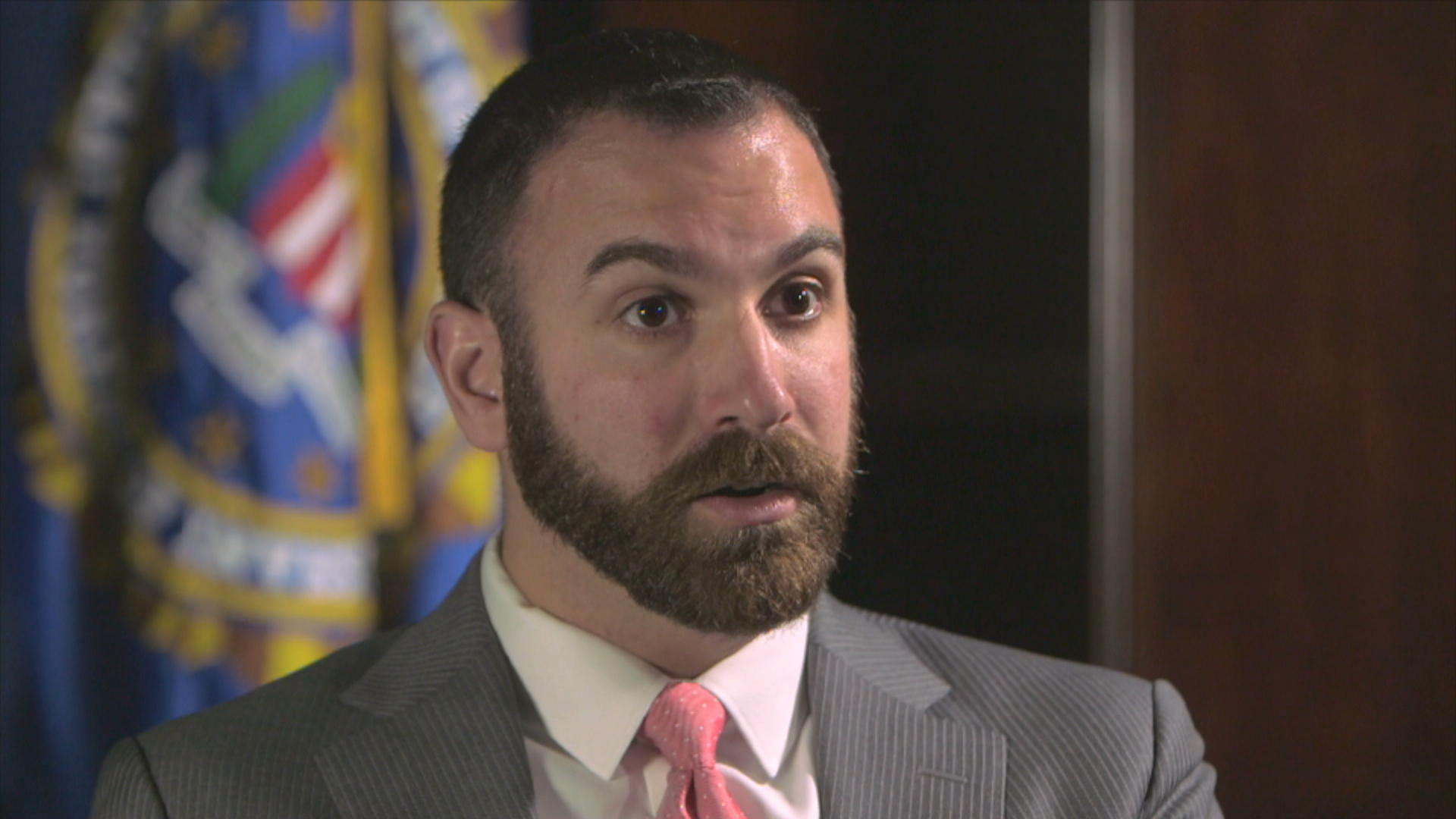 FBI warns of online romance scams ahead of Valentine's Day
Just in time for Valentine's Day, the FBI is warning of online dating scams. The bureau received more than 15,000 reports linked to romance scams last year with more than half of those complaints involving losses of money. Over the past three years, those scams cost Americans up to $210 million.
Debby Montgomery Johnson signed up for an online dating service after the sudden death of her husband, Lou, in 2010, reports CBS News' Tony Dokoupil.
"I wasn't lonely, desperate lonely. I really — I wanted someone to talk to," Johnson said, explaining why she signed up. "I thought, that's safe, I can do it from my home."
That's where the widowed mother of four met a British businessman who called himself Eric Cole.

"I talked to him a few times, I mean we messaged every day," she said.

Johnson says she and Cole engaged in a two-year online relationship but never met in person. Over the course of that time, Johnson says she gave Cole more than $1 million in increments.

"At this point your heart rules your head and I was doing what my heart wanted me to do," Johnson said.

In 2012, Johnson says her life stopped when Cole came clean over video chat and revealed who he really was — a young man in Nigeria.

"Big smile on his face, 'Can we keep this going?' And I'm thinking, can we keep this going? Are you out of your mind?" Johnson recalled.

Johnson's story is not uncommon. The FBI says romance scams account for the largest online financial crime losses.
"Once a victim sends money to a scammer, they'll put them on a suckers list," said special agent Steven Shapiro, who oversees the FBI's confidence fraud program. "The truth of the matter is the victims tend to be well-educated ... and unfortunately have some kind of emotional vulnerability."

Shapiro says romance crimes are rising as online dating popularity increases. In 2016, about 15 percent of American adults said they had used an online dating website or app.

"After a relationship is established a scammer will send gifts — poetry, flowers, and then make some long-term plans, such as going on a lavish vacation, or marriage proposals," Shapiro said.
To individuals who think they'd never fall victim to this kind of scam, Shapiro warned: "These are experts."
Johnson is now focused on sharing her story and moving forward.
"You can 'shoulda, coulda' yourself to death. I will not do that because it was a part of my life and I learned from it," Johnson said.
Johnson was unable to get her money back, but she did eventually remarry a different man she met through friends.
The FBI is advising people to stop communicating with anyone who seems suspicious and to report their behavior to the Internet Crime Complaint Center.
Thanks for reading CBS NEWS.
Create your free account or log in
for more features.