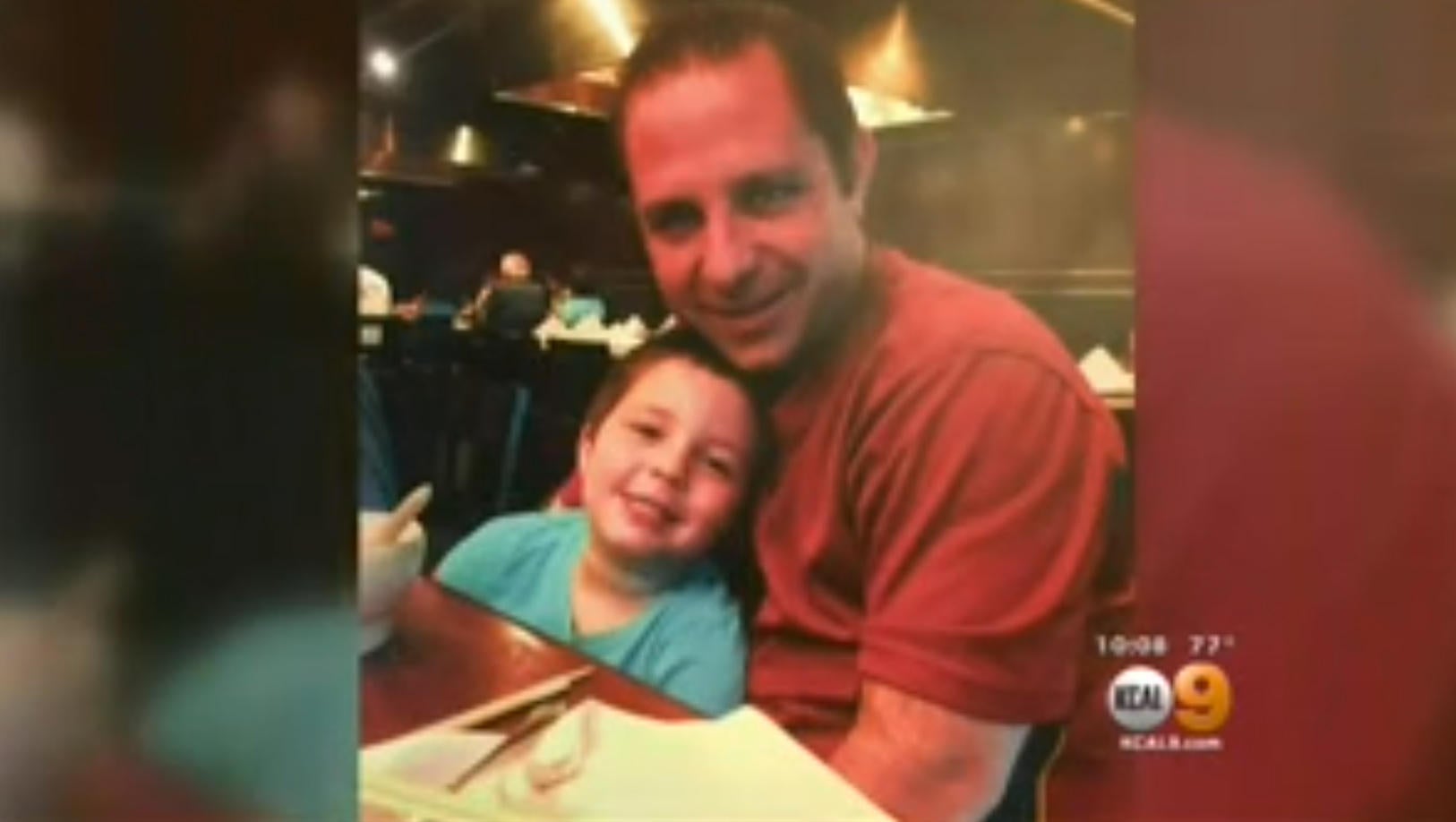 Father pleads guilty to killing son, 5, after Disneyland trip
LOS ANGELES -- A California man pleaded guilty Tuesday to killing his 5-year-old son after a family trip to Disneyland, setting off a search for the boy that lasted more than two months before his body was found near a lake.
Prosecutors contend Aramazd Andressian Sr., 35, killed his son, Aramazd Andressian Jr., to get back at his estranged wife amid a tumultuous divorce. Investigators have refused to say how the boy was killed or what evidence linked the father to the boy's death. However Attorney Ambrosio Rodriguez told reporters after Tuesday's hearing in Los Angeles County court that Andressian Sr. had confessed and told detectives where to find the boy's body.
Rodriguez said Andressian, Sr. pleaded guilty to avoid the death penalty. The defense attorney says the boy's April 21 death wasn't planned, but he wouldn't say how or why the boy was killed.
The District Attorney's office says Andressian's open plea means a sentence was not negotiated with them.
Andressian acted alone and his family is "as devastated as everyone else," Rodriguez said.
Deputy District Attorney Craig Hum also won't say how the boy died but calls the evidence overwhelming.
"This is a tragedy. Cases like this really tug at your heartstrings," Hum said outside court.
The boy's mother, Ana Estevez, was loudly weeping in the front row of the courtroom as she held the urn with her son's ashes. She was surrounded by family members -- all holding hands and sobbing.
Divorce documents revealed a bitter custody battle filled with accusations of potential parental abductions, harassment, allegations of molestation, and a request for a domestic violence restraining order. According to court documents, in April the estranged couple agreed to alternate weeks with the boy.
Andressian Sr. entered the plea to first-degree murder in Los Angeles County Superior Court in Alhambra. He previously pleaded not guilty to a murder charge and was being held on $10 million bail.
Los Angeles County sheriff's investigators have said they believe the boy was killed April 21 after a family trip to Disneyland. The next day, his father was found passed out in a park and police began searching for the boy.
Andressian had taken prescription pills and was found in a car doused in gasoline in an apparent suicide attempt, sheriff's officials have said.
Andressian Sr. was originally arrested in Los Angeles County shortly after his son went missing, but was later released for lack of evidence, reports CBS Los Angeles. He was re-arrested June 23 in Las Vegas, where he had spent the 47 days prior "socializing," officials said. Officials have also said he changed his appearance and may have been preparing to flee the country.
The boy's body was found on June 30 near Lake Cachuma outside Santa Barbara -- about 145 miles away from Anaheim, where Disneyland is located.
Andressian told investigators that he drove to the lake the day his son was killed. Investigators had searched the lake several times before the boy's remains were discovered but have not said what led them to the body.
He will face 25 years to life in prison when he is sentenced Aug. 23, the station reports.
Thanks for reading CBS NEWS.
Create your free account or log in
for more features.