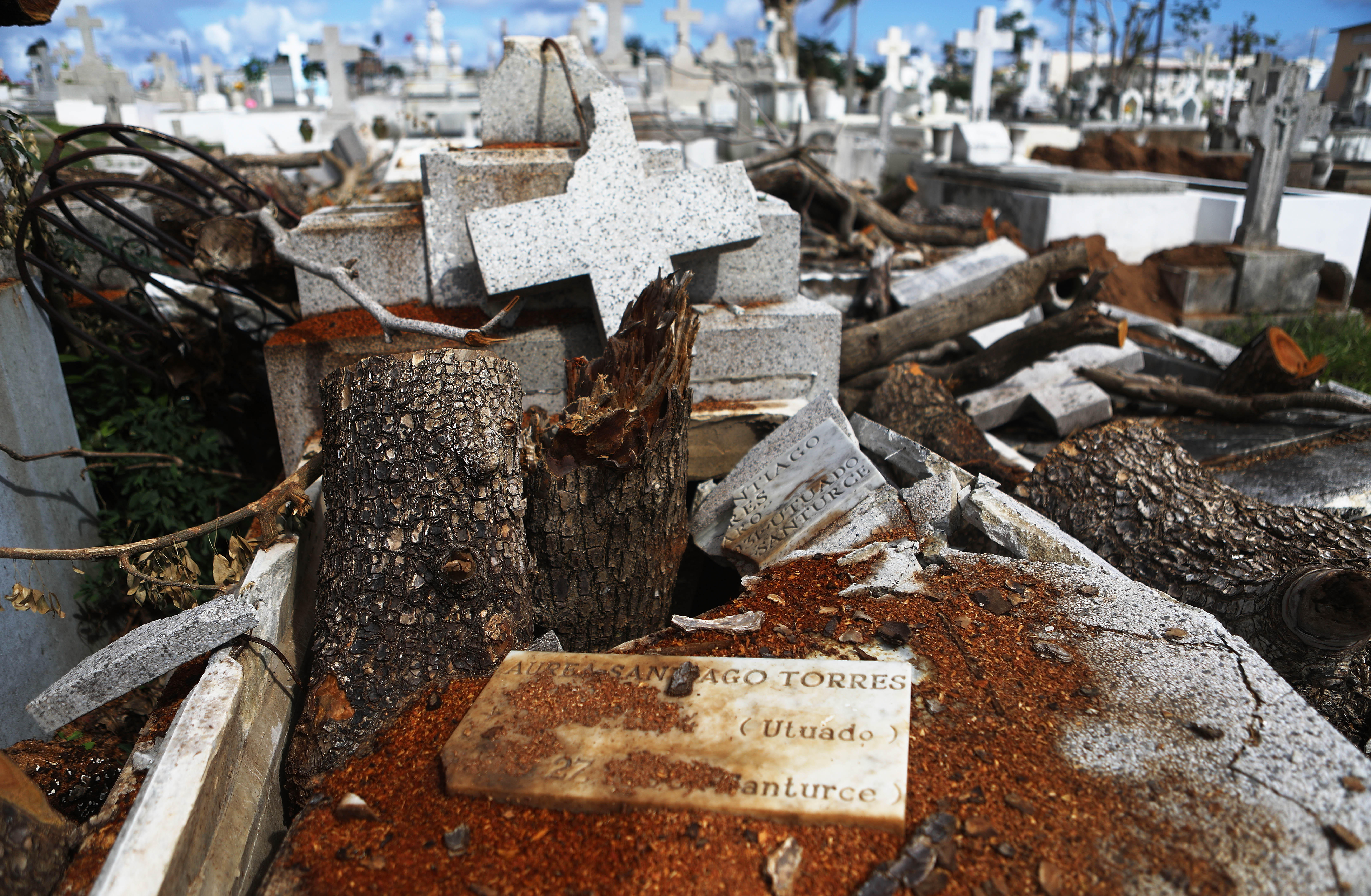 Is Trump right to laud his admin's Puerto Rico hurricane response?
MYRTLE BEACH, S.C. -- On Tuesday, as states along the Southern and Mid-Atlantic coast braced for the arrival of Hurricane Florence, President Trump was asked about the lessons the government learned from the response to Hurricane Maria, which devastated Puerto Rico last year, killing nearly 3,000 people and causing $100 billion in damage. Power was only restored to the island in August, about a year after the storm hit.
The president had a fairly sunny view of the government response, with some caveats.
"I actually think it was one of the best jobs that's ever been done with respect to what this is all about," Mr. Trump said during a briefing with DHS Secretary Kirstjen Nielsen and FEMA Administrator Brock Long. "Puerto Rico got hit not with one hurricane, but with two. And the problem with Puerto Rico is their electric grid and their electric-generating plant was dead before the storms ever hit. It was in very bad shape, it was in bankruptcy. Had no money, was largely closed."
But CBS News' David Begnaud, who has covered Maria's impact extensively, noted soon after the president's remarks that the government itself has admitted serious shortcomings in the response to the hurricane. More than half of the workforce -- 54 percent -- that FEMA sent to Puerto Rico lacked proper training, according to U.S. Government Accountability Office (GAO).
Most of the deaths blamed on Maria in Puerto Rico, according to researchers, resulted not from the physical impact of the hurricane, but rather because of the shortcomings in preparedness and response -- the lack of access to medical care; to dialysis treatment and diabetes medication, for example. Begnaud says there was not a single cot in a warehouse in Puerto Rico before Hurricane Maria struck.
The fact that Puerto Rico is an island complicates the response, and its poor fiscal health, as noted by Mr. Trump, were also factors that bear mention.
Still, Begnaud notes that before Mr. Trump's comments on Tuesday, and an earlier description by the president of the Maria response as "fantastic," nobody in the federal government had touted its response in Puerto Rico as, "one of the best jobs that's ever been done."
A July report on FEMA's response to 2017's hurricanes said it had underestimated how devastating a hurricane could be to Puerto Rico. FEMA said it failed to grasp the "insufficiently maintained infrastructure," especially the power grid, of the island.
FEMA said its plans, "did not anticipate the massive requirements to deliver electricity, telecommunications, and fuel sector utilities with air and sea movement" on Puerto Rico. Additionally, FEMA did not anticipate the "need to move critical pharmaceutical supplies off Puerto Rico to meet national demands."
Thanks for reading CBS NEWS.
Create your free account or log in
for more features.