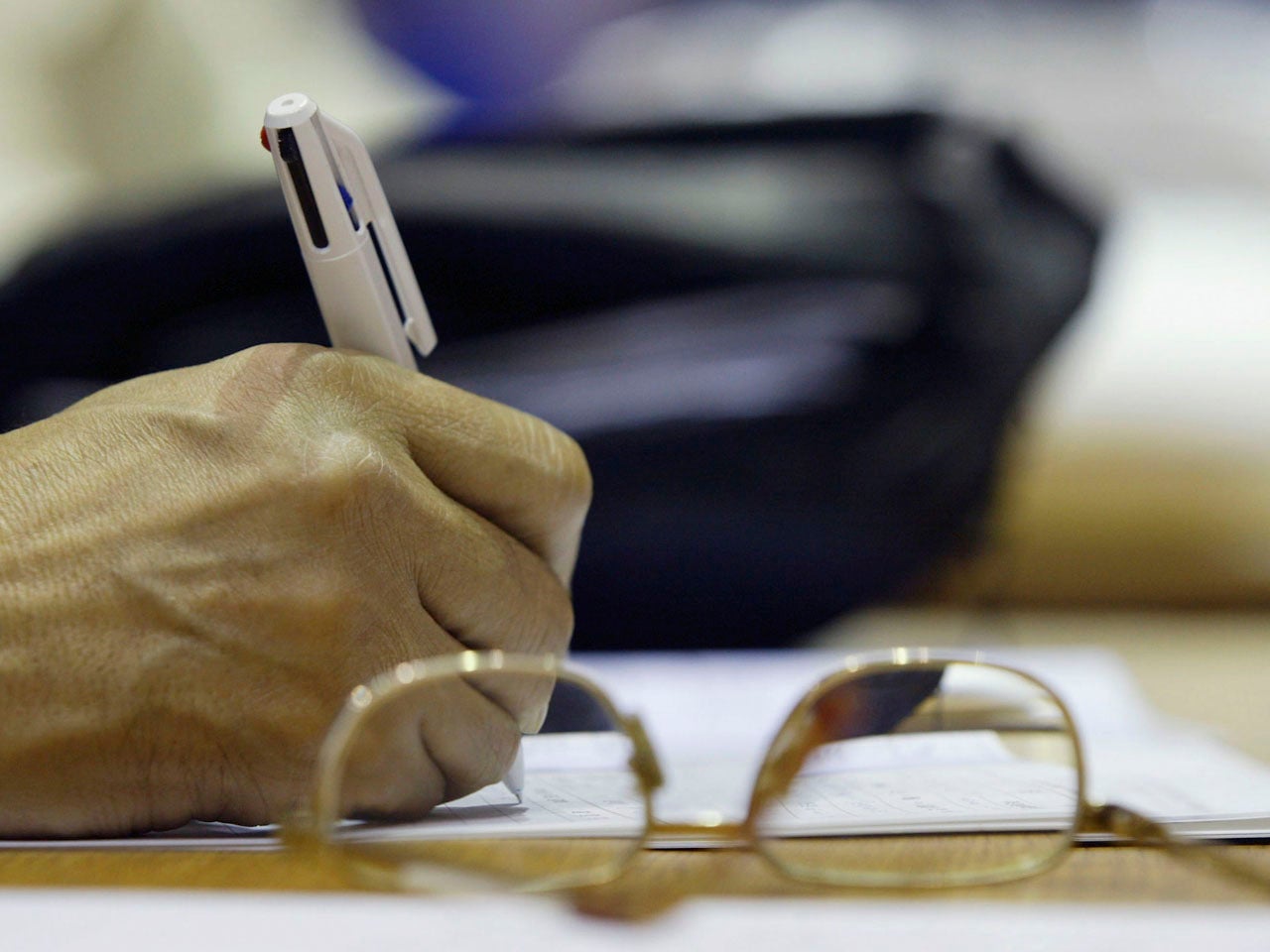 Experienced workers face more challenges finding a job
(MoneyWatch) It's a hard time for anyone to find a job these days, but for older workers it can be even harder. Hiring managers sometimes assume an older person isn't up-to-date with technology or that it's cheaper to train someone than to hire someone with a lot of experience.
Jennifer Slater lost her longtime job as a real estate paralegal shortly after her 55th birthday. She spent more than a year looking for another job, without success. At that point she asked the owner of the placement agency where she had signed up to tell her what the problem was. For once she got an answer that was more than the "keep your head up, try harder, don't throw in the towel" advice typical of recruiters.
"She said that because of my 20-plus years of experience, which put me at a much higher salary range, I was losing every job opportunity to someone fresh out of college who these firms could train while paying them half the amount," Slater says. "I told her that I would even take a substantial cut in pay, but she said firms wouldn't buy it, because they would always be looking over their shoulder wondering if I might jump ship if I found a position making better money down the road."
Slater's story has a happy ending. She wrote a book, "En Route Baby: What You Need to Know in Case Baby Arrives Before Help Does," and teaches classes on the topic. Unfortunately, it also confirms what many older job seekers have long suspected.
In addition to biases like these, older workers often harm their chances with biases of their own.
Joshua Weiss, the 38 year old CEO of TeliApp, sometimes takes his crew over to a local Panera to work for a change of scenery. He is frequently there at the same time as a group of unemployed older workers who get together to talk about their job hunts and winds up overhearing some of their complaints.
"I've heard some say things like, 'Listen, I was working when the guy who interviewed me was still nursing, why should I have to learn this? I'm good the way I am; eventually I'll find the right place.' No they won't," he says. "If you don't have a marketable skill because that skill has been replaced, instead of trying to find a tiny niche that might still value it, figure out a way to turn your skills and experience into something of value for the job you are interviewing for."
Weiss says when he interviews job candidates he finds age and experience to be an asset. "It means this person will be building on a significant history and training across whatever disciplines apply to the skill set this job requires." But that value is destroyed if there's a sign of an ego issue.
Unfortunately, this behavior comes out of something that is part and parcel of anyone looking for a job: fear. Older workers, with families to support and mortgages to pay, feel more pressure than someone who's just entering the workforce.
So what should older job seekers do?
One thing is to make an asset out of your age.
"Prior life and work experience have given you a lot of skills, reasoning, understanding and work ethic," says Tony Chartrand, vice president of human resources at Pechanga Resort & Casino in Temecula Calif. "Take those life skills that you have and apply them to a position you are considering. An employer is looking for someone who can help them get something done. Tell them or convince them that you have the talent, experience and, probably most important, the interest or passion to help them get it done. We will always hire first someone who is passionate about something before someone who is 'looking for a job,' regardless of age or employment status.
Barry Maher, a consultant and author, says people looking for a job should face the issue head-on.
"Older applicants need to deal with the negative perceptions of age and to stress the positives they've picked up because of experience," he says. "Ideally, they should show that age and experiences make them stronger, even in those very qualities the employer associates with youth. But they should never do it defensively. They should always do it positively, if at all possible, raising the issue themselves rather than letting it lie there as an unspoken problem."
For more suggestions see "12 tips for older job seekers."
Thanks for reading CBS NEWS.
Create your free account or log in
for more features.