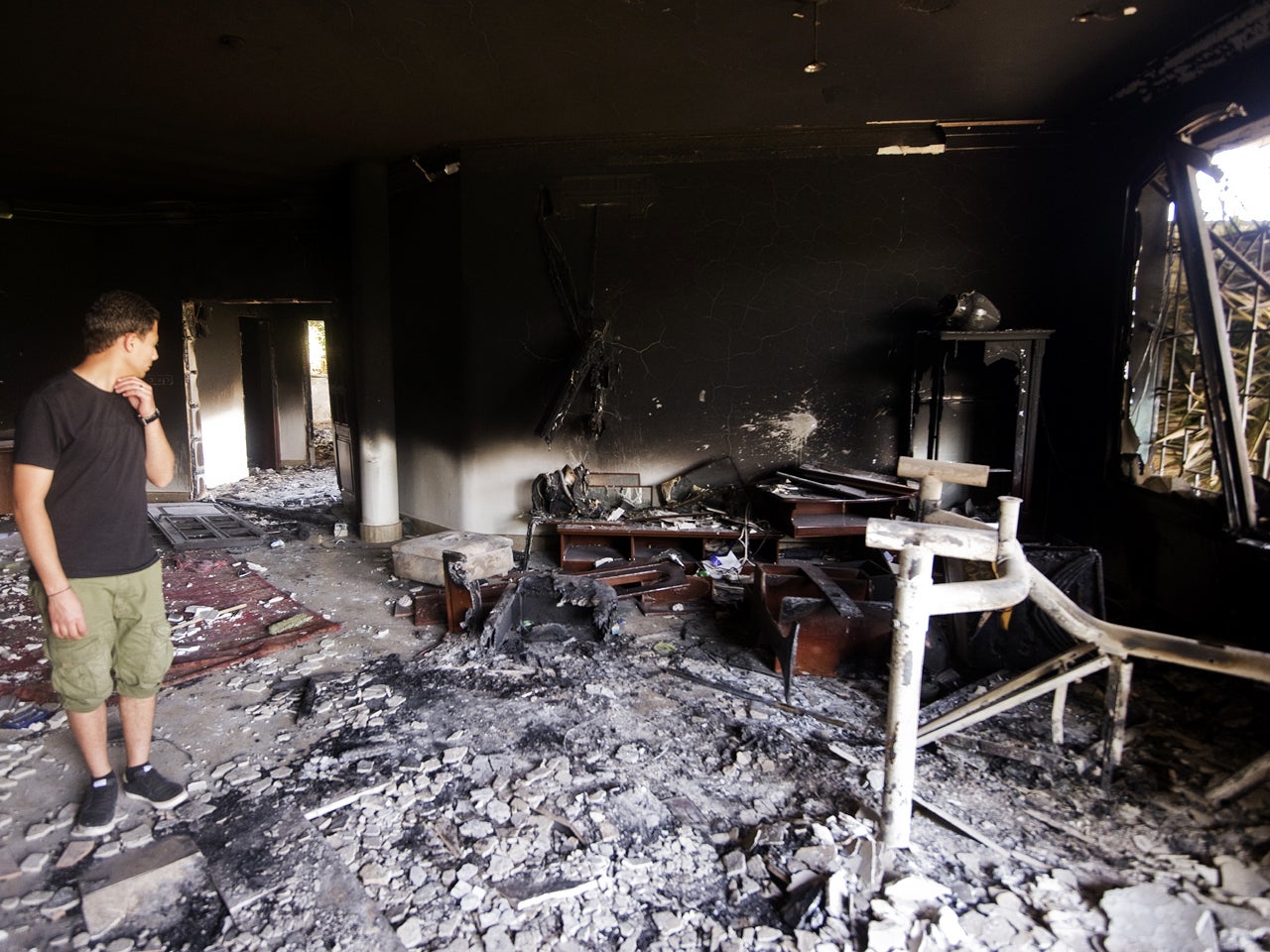 Ex-U.S. security team leader in Libya: "We needed more, not less" security staff
Updated at 7:27 a.m. Eastern
(CBS News) The former head of a Special Forces "Site Security Team" in Libya tells CBS News that in spite of multiple pleas from himself and other U.S. security officials on the ground for "more, not less" security personnel, the State Department removed as many as 34 people from the country in the six months before the terrorist attack in Benghazi that killed Ambassador Chris Stevens and three others.
Lt. Col. Andy Wood will appear this week at a House Oversight Committee hearing that will examine security decisions leading up to the Sept. 11 terrorist attack on the U.S. compound in Benghazi.
Speaking to CBS News correspondent Sharyl Attkisson, Wood said when he found out that his own 16-member team and a six-member State Department elite force were being pulled from Tripoli in August - about a month before the assault in Benghazi - he felt, "like we were being asked to play the piano with two fingers. There was concern amongst the entire embassy staff."
Congress to probe security flaws for Libya diplomats
Libya consulate: Was security added or taken away?
State Dept. to take hot seat over Libya security
He said other staffers approached him with their concerns when the reduction in security personnel was announced.
"They asked if we were safe," he told Attkisson. "They asked... what was going to happen, and I could only answer that what we were being told is that they're working on it - they'll get us more (security personnel), but I never saw that."
Wood insists that senior staff in Libya, including Ambassador Stevens, State Department Regional Security Officer Eric Nordstrom, and himself, all wanted and had requested enhanced security.
"We felt we needed more, not less," he tells Attkisson.
Asked what response their repeated pleas got from the State Department in Washington, Wood says they were simply told "to do with less. For what reasons, I don't know."
"We tried to illustrate... to show them how dangerous and how volatile and just unpredictable that whole environment was over there. So to decrease security in the face of that really is... it's just unbelievable," Wood tells CBS News.
One State Department source tells CBS News the security teams weren't "pulled," that their mission was simply over.
State Department officials have told CBS News that Wood was not part of the security assessment in Benghazi and that his assignment to Tripoli means he was unfamiliar with the local situation in the smaller port city in the country's east.
Wood, however, says some of the members of his own team and additional personnel from the State Department's elite security detail - the two teams which left Libya in August - would have traveled to Benghazi with Ambassador Stevens had they still been in the country. He did not say how many additional security agents might have been deployed for the Ambassador's trip to the city, which is at least 400 miles east of Tripoli, but he tells Attkisson that he's wondered if it might have made a difference on the night of the attack.
Lt. Col. Wood, Nordstrom and State Department official Charlene Lamb, based in Washington, will offer some of the key testimony at this week's House Oversight Committee hearing, led by committee chairman Rep. Darrell Issa (R-Calif.).
CBS News correspondent Margaret Brennan reports that the U.S. Under Secretary of State for Management, Patrick Kennedy, will be the highest ranking official from the State Department to testify before the committee.
Secretary of State Hillary Clinton says the State Department is cooperating fully with the congressional investigation, according to Brennan.
Thanks for reading CBS NEWS.
Create your free account or log in
for more features.