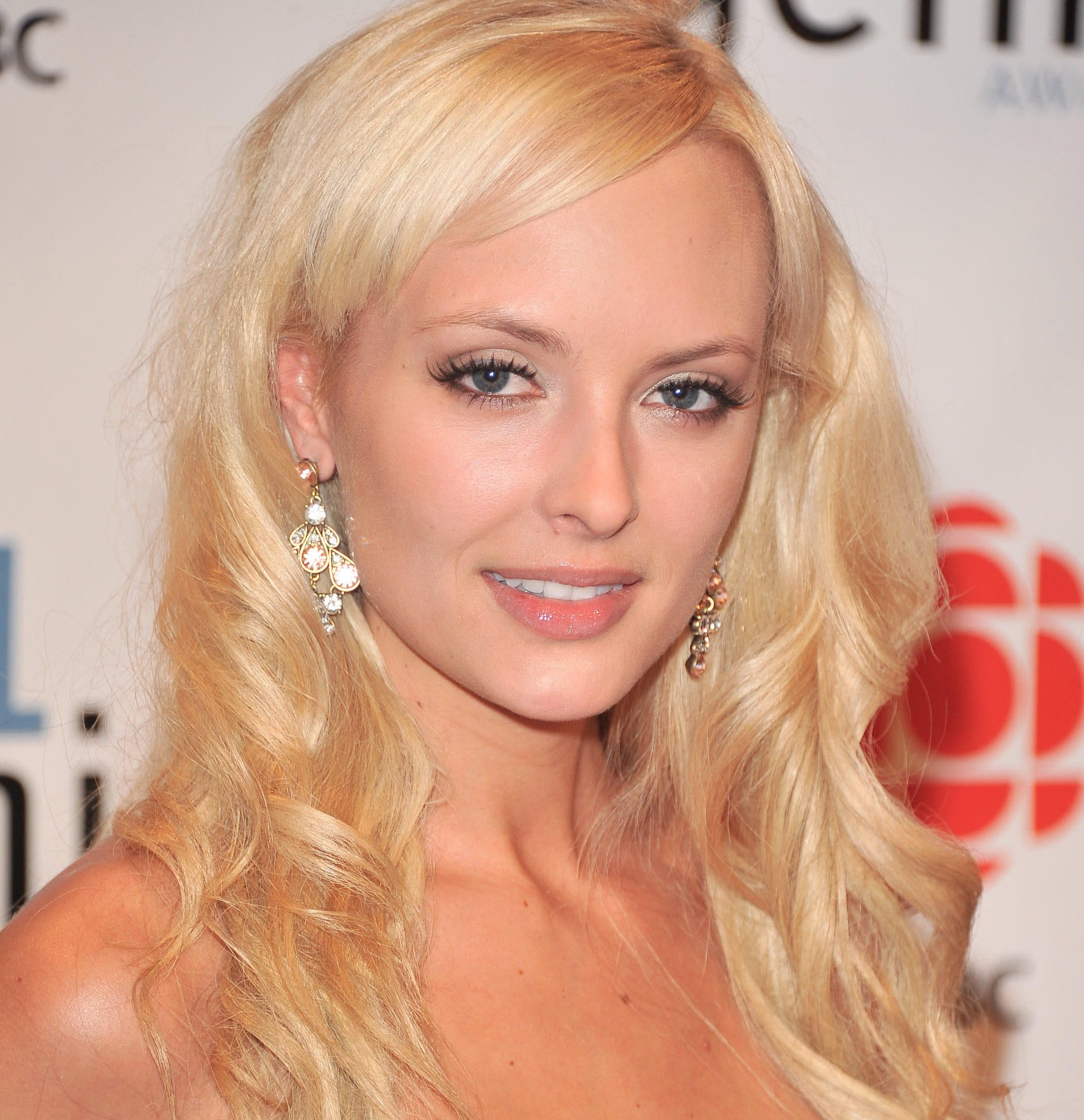 Ex-Playboy model wants additional $200K from top GOP donor as part of settlement
A former Playboy centerfold model who claims to have had an affair with a top fundraiser for President Donald Trump wants him to pay an additional $200,000, beyond a $1.6 million settlement, according to court documents unsealed Tuesday.
Shera Bechard filed a lawsuit under seal earlier this month against the fundraiser, Elliott Broidy, her former attorney Keith Davidson, and Michael Avenatti, the attorney for porn actress Stormy Daniels.
Several news organizations, including The Associated Press, fought to make the lawsuit public and a redacted copy was released on Tuesday.
Bechard and Broidy had an affair, which led to Bechard becoming pregnant, and Broidy agreed to pay her $1.6 million as part of a confidentiality agreement, according to court documents. The settlement was supposed to be made in a series of eight payments of $200,000, court papers said.
Broidy stopped making payments to Bechard in July — after paying two installments — and alleges that the agreement was breached because Davidson had improperly discussed the details of the confidentiality agreement with Avenatti, according to the lawsuit. Bechard charges that Broidy's refusal to pay is also a breach of the agreement.
She alleges that she has suffered damages because of that breach and is demanding a $200,000 payment from Broidy, the "immediate acceleration" of at least two of the installment payments or to be paid the rest of the money that she hasn't been paid as part of the settlement.
Eric Rose, a spokesman for Broidy, said in an email that, "Given the confidentiality issues, Elliott is going to let his legal teams court filings speak for themselves."
Bechard met with Davidson in October 2017 when she was then seven-weeks pregnant with Broidy's child, according to the lawsuit, but the details of what was discussed at the meeting were redacted.
"She alone decided that she did not want to continue with the pregnancy and I offered to help her financially during this difficult period," Broidy said in a statement provided to the AP.
Davidson negotiated a settlement with Michael Cohen, who represented Broidy in the settlement, but is best known as President Donald Trump's former longtime personal attorney and fixer. Bechard alleges that Davidson was secretly working with Cohen and had negotiated a settlement that was advantageous to Broidy and 35 percent of the payments were to go to Davidson.
"Despite his fiduciary and ethical duties to his client, Mr. Davidson treated Ms. Bechard's claims as a commodity to be traded for his own financial gain," the lawsuit says.
Earlier this month, Avenatti said that Davidson — who had also previously represented Daniels — had volunteered information about Bechard's agreement in April.
Davidson claimed that he contacted Cohen to ask if he knew the Republican donor and Cohen later indicated he was going to represent the donor, Avenatti said.
Daniels is suing Trump over a confidentiality agreement that Cohen negotiated days before the 2016 presidential election regarding an alleged 2006 affair that Trump denies. Separately, the Justice Department has been investigating Cohen for months; his lawyer recently released secret recordings between Cohen and Trump from 2016 regarding payments to another former Playboy model who also alleges an affair with the future president.
Thanks for reading CBS NEWS.
Create your free account or log in
for more features.