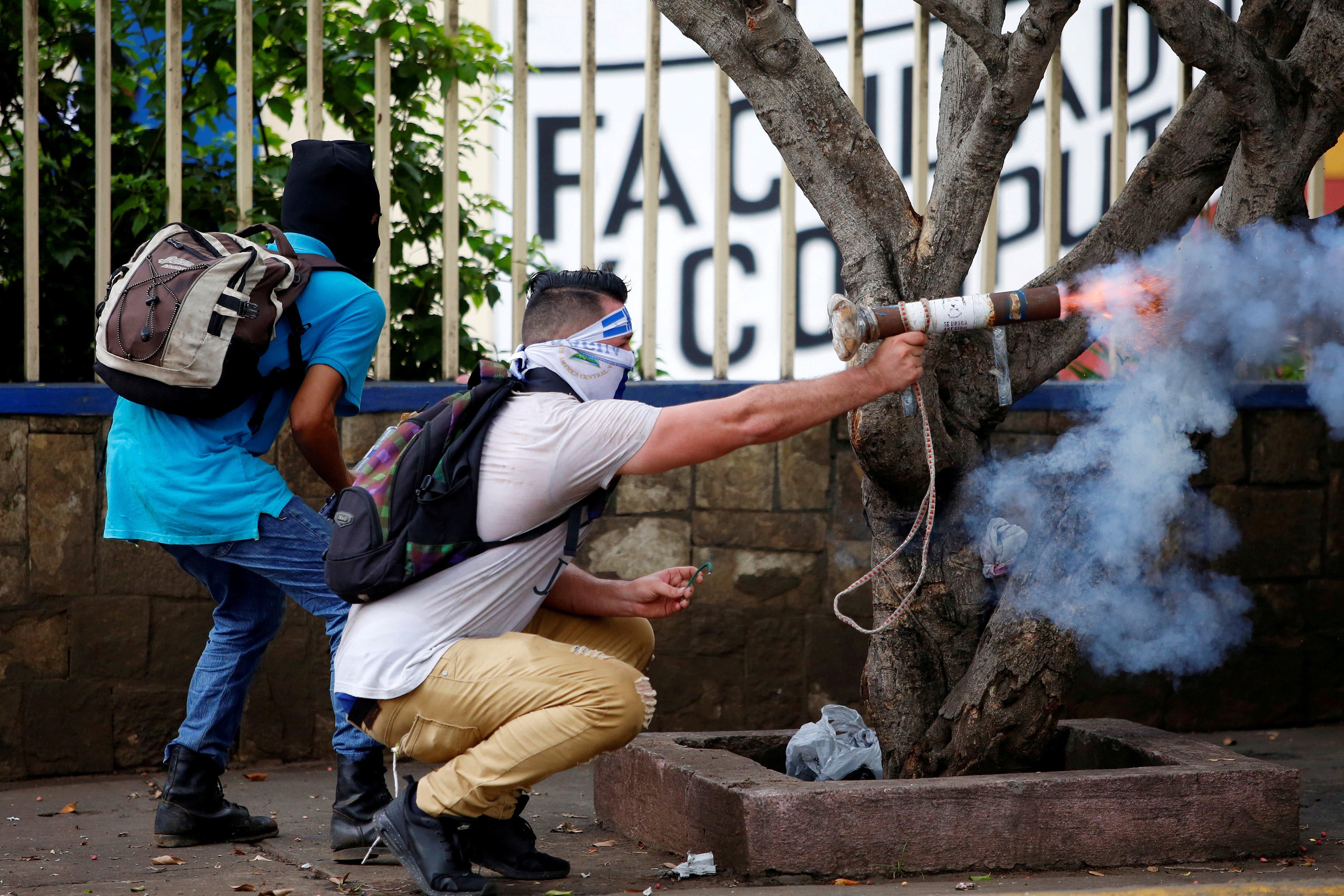 Protesters, students seize university in demonstration against Nicaragua's Daniel Ortega
MANAGUA, Nicaragua -- Violence returned to protests against Nicaraguan President Daniel Ortega's government on Monday when riot police confronted protesters and students seized a university. Students demanding greater democracy and Ortega's resignation took over the Engineering University in Managua, the capital.
Government supporters quickly gathered to end the takeover, but anti-government protesters rallied to support the students.
The offices of the pro-government radio station Radio Ya, whose offices are located near the university, were partially set fire during the demonstration.
Police were sent to contain the protests and there were reports of people injured.
Protests also broke out in the city of Masaya, where the prosecutors' offices were set afire.
The demonstrations erupted in mid-April after Ortega imposed austerity measures for Nicaragua's social security system. At least 76 people died amid a violent response from police and government-allied Sandinista youth groups.
Last week, Nicaragua's Roman Catholic leadership announced that it was indefinitely suspending church-mediated talks between the government and its critics due to a lack of progress.
The government is demanding that protesters stop blocking roads.
Thanks for reading CBS NEWS.
Create your free account or log in
for more features.