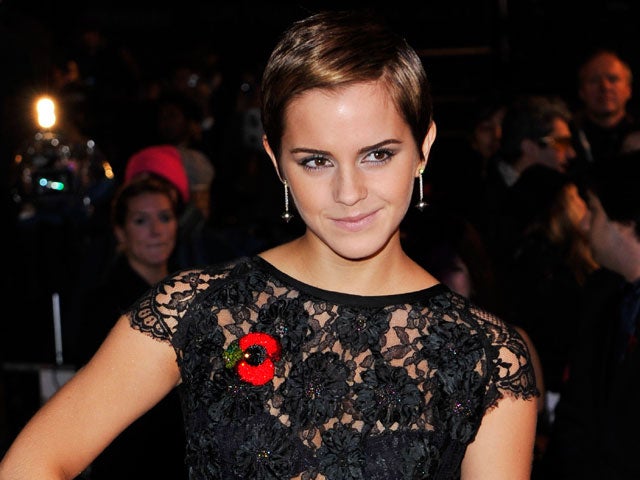 Emma Watson: I'm "Addicted to Knowledge"
NEW YORK (CBS/AP) Emma Watson may be leaving Hermione Granger behind on the film set, but not in her heart - the actress says the two share a similar passion for learning.
Watson, whose character in the Harry Potter movies made it cool to be a studious teacher's pet, says she's "addicted to knowledge" and motivated to keep learning while doing other film projects.
PICTURES: Ive League Role Models
PICTURES: The "Deathly Hallows" Premiere
Watson, who has played Hermione for more than half her life, is currently a sophomore at Brown University in Rhode Island where she is majoring in history. Unlike many of her young Potter costars, she chose to continue her education after graduating from high school.
"I love learning. I'm just addicted to knowledge. It just like, makes me happy. It keeps me motivated," she said in an interview while promoting her latest film, the first installment of "Harry Potter and the Deathly Hallows."
Education, she continued, is a vital part of life.
"I don't think that by doing these movies I know everything. I just feel like that's the point of being alive, to try and understand the world that's around you. And it just keeps me in touch with real life," she said.
While some stars like Lindsay Lohan and Paris Hilton pass on college to pursue their high-profile careers, there are others like Watson, who not only make time for college but have graduated from prestigious universities.
Here are some others:
-Julia Stiles graduated from Columbia University in 2005 with a degree in English literature.
-James Franco enrolled in UCLA in 2006 as an English major with a creative writing concentration and received his degree in 2008. He reportedly received permission to take as many as 62 course credits per quarter, compared to the normal limit of 19. He then enrolled simultaneously in four graduate programs: Columbia University's MFA writing program, New York University's Tisch School of the Arts for filmmaking, Brooklyn College for fiction and North Carolina's Warren Wilson College for poetry. He also reportedly entered a Ph.D. program at Yale this fall for English and is also enrolled at the Rhode Island School of Design.
-Brooke Shields graduated from Princeton University in 1987 with a degree in French literature.
-Natalie Portman graduated from Harvard University in 2003 with a degree in psychology.
-Jodie Foster graduated magna cum laude from Yale University with a degree in literature in 1985.
-Wentworth Miller attended Princeton University, graduating with a degree in English literature.
-Edward Norton graduated from Yale University in 1991 with a degree in History.
-Rashida Jones graduated from Harvard University in 1997 after studying religion and philosophy.
Thanks for reading CBS NEWS.
Create your free account or log in
for more features.