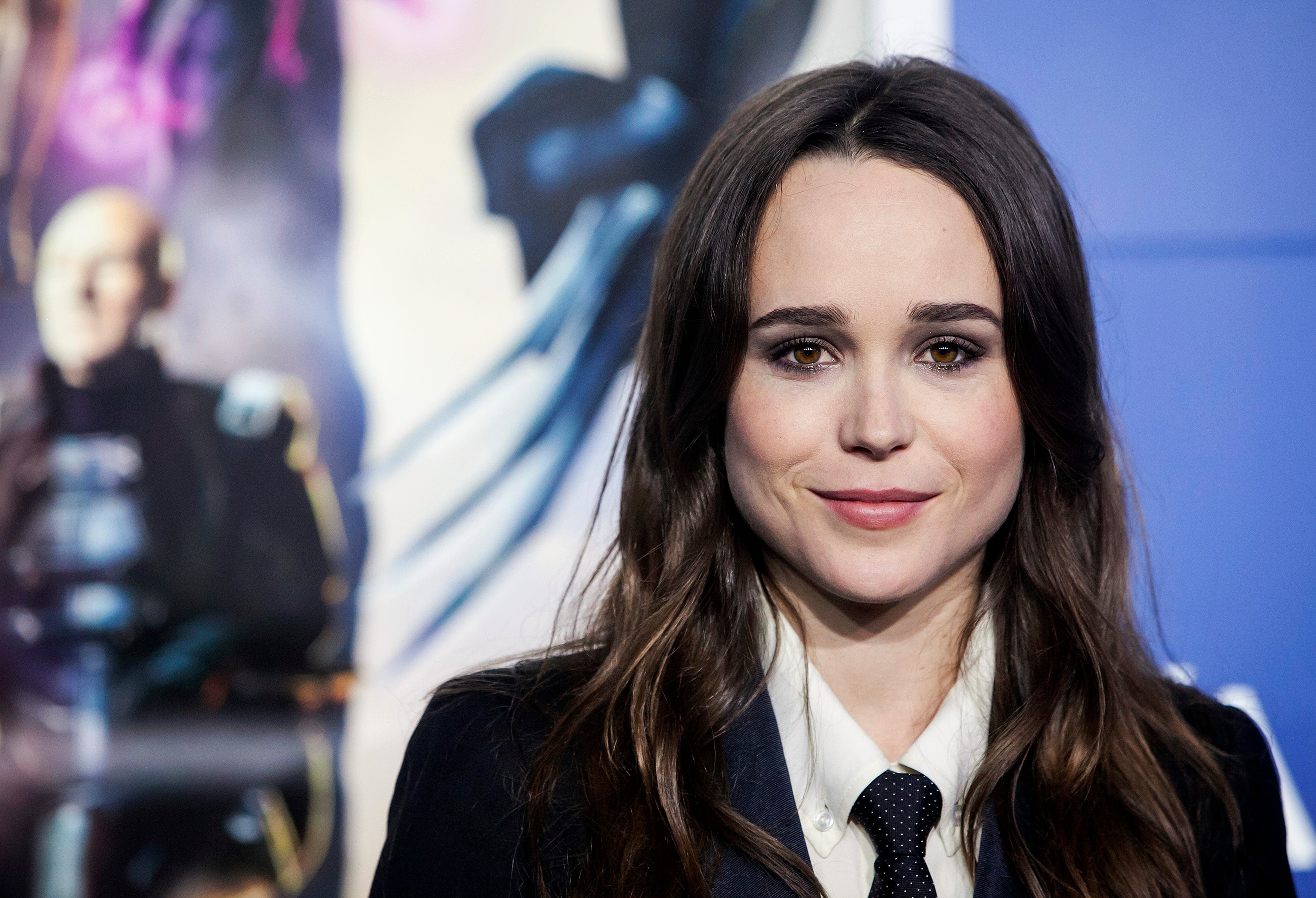 Ellen Page says director Brett Ratner "outed" her as a teen
In a lengthy Facebook post Friday, actress Ellen Page accused filmmaker Brett Ratner of sexual misconduct.
The actress shared her emotional account of the alleged harassment she says she experienced while filming "X-Men: The Last Stand" with Ratner in 2005. At the time, she was only 18 years old. Ratner was the film's director.
"He looked at a woman standing next to me, ten years my senior, pointed to me and said, 'You should f*** her to make her realize she's gay,'" Page wrote.
The actress says she felt Ratner "outed" her sexual orientation, well before she was ready to speak on her own behalf.
"I was a young adult who had not yet come out to myself," said Page. "I knew I was gay, but did not know, so to speak. I felt violated when this happened. We are all entitled to come into an awareness of our sexual orientation privately and on our own terms."
"This public, aggressive outing left me with long standing feelings of shame, one of the most destructive results of homophobia," she continued. "Making someone feel ashamed of who they are is a cruel manipulation, designed to oppress and repress."
Actress Anna Paquin tweeted a message of support, writing "I was there when that comment was made. I stand with you .@EllenPage."
Requests for comment from Ratner's publicist and agent about Page's allegations were not immediately returned.
Six other women, including actress Olivia Munn, accused Ratner of misconduct earlier this month. At the time, his lawyer said Ratner "vehemently disputes" those allegations.
According to Page, Ratner's alleged misconduct extended to her coworkers. She says he allegedly said "degrading things to women" on set.
The then-teenager's interaction with the powerful Hollywood mogul was not the first time she says she was put in a compromising position. When she was 16 years old, she says a director -- whom the actress chose not to name -- took her to dinner.
"He fondled my leg under the table and said, 'You have to make the move, I can't,'" Page wrote. "I did not make the move and I was fortunate to get away from that situation. It was a painful realization: my safety was not guaranteed at work."
Six months later, Page says an employee on a production team sexually assaulted her. She was also asked by another director to "sleep with a man in his late 20s and to tell them about it."
"These abusers make us feel powerless and overwhelmed by their empire," Page wrote. "But let's be truthful: the list is long and still protected by the status quo. We have work to do. We cannot look the other way."
"I want to see these men have to face what they have done," she continued. "I want them to not have power anymore. I want them to sit and think about who they are without their lawyers, their millions, their fancy cars, houses upon houses, their "playboy" status and swagger."
Thanks for reading CBS NEWS.
Create your free account or log in
for more features.