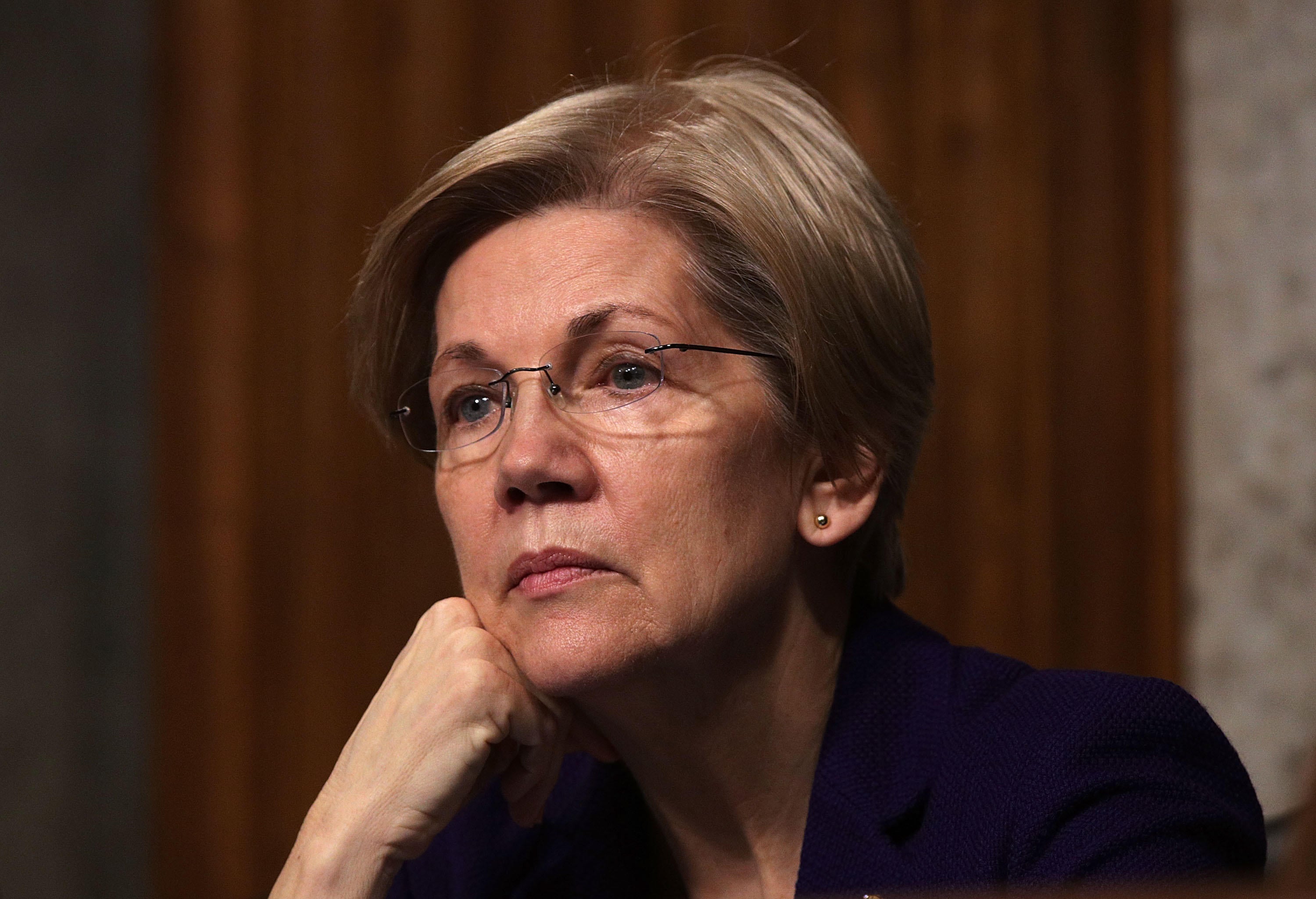 Elizabeth Warren says she will take a "hard look" at running for president after midterms
Massachusetts Sen. Elizabeth Warren said that she would consider running for president at a town hall in Holyoke, Massachusetts, on Saturday. "After November 6, I will take a hard look at running for president," Warren said, to an extended standing ovation from her audience.
This is the first time that Warren has publicly said that she is considering a presidential bid.
Warren is considered a potential frontrunner in a Democratic primary race, along with former Vice President Joe Biden and Sen. Bernie Sanders. Warren is known for her progressive politics and her populist views on the economy.
Warren has previously said that she was not running for president in 2020. As recently as August, Warren said she was "not running for president in 2020. I am running for the Senate in 2018. The important fight coming up right now is the midterm election."
President Trump has often taunted Warren, calling her "Pocahontas" to refer to her claims of Native American heritage. Mr. Trump said in July that he would offer Warren $1 million to take a DNA test in a potential 2020 matchup.
Earlier in the town hall, Warren had expressed her anger with how Dr. Christine Blasey Ford has been treated since she came forward with allegations of sexual assault against Supreme Court nominee Brett Kavanaugh. She said that while white men like Kavanaugh could be publicly angry and emotional, women and marginalized communities will be dismissed by those in power if they express anger.
"Today I am angry, and I own it," she said.
Warren made headlines in 2017 after Republicans used a little-known rule to silence her while she was giving a speech condemning then-Attorney General nominee Jeff Sessions. Senate Majority Leader Mitch McConnell explained his use of the rule by chastising Warren: "Sen. Warren was giving a lengthy speech. She had appeared to violate the rule. She was warned. She was given an explanation. Nevertheless, she persisted."
"Nevertheless, she persisted" has since become a feminist rallying cry, appearing on T-shirts and campaign franchising.
Warren also, notably, said that she would continue to "persist" at the end of her town hall Saturday.
Thanks for reading CBS NEWS.
Create your free account or log in
for more features.