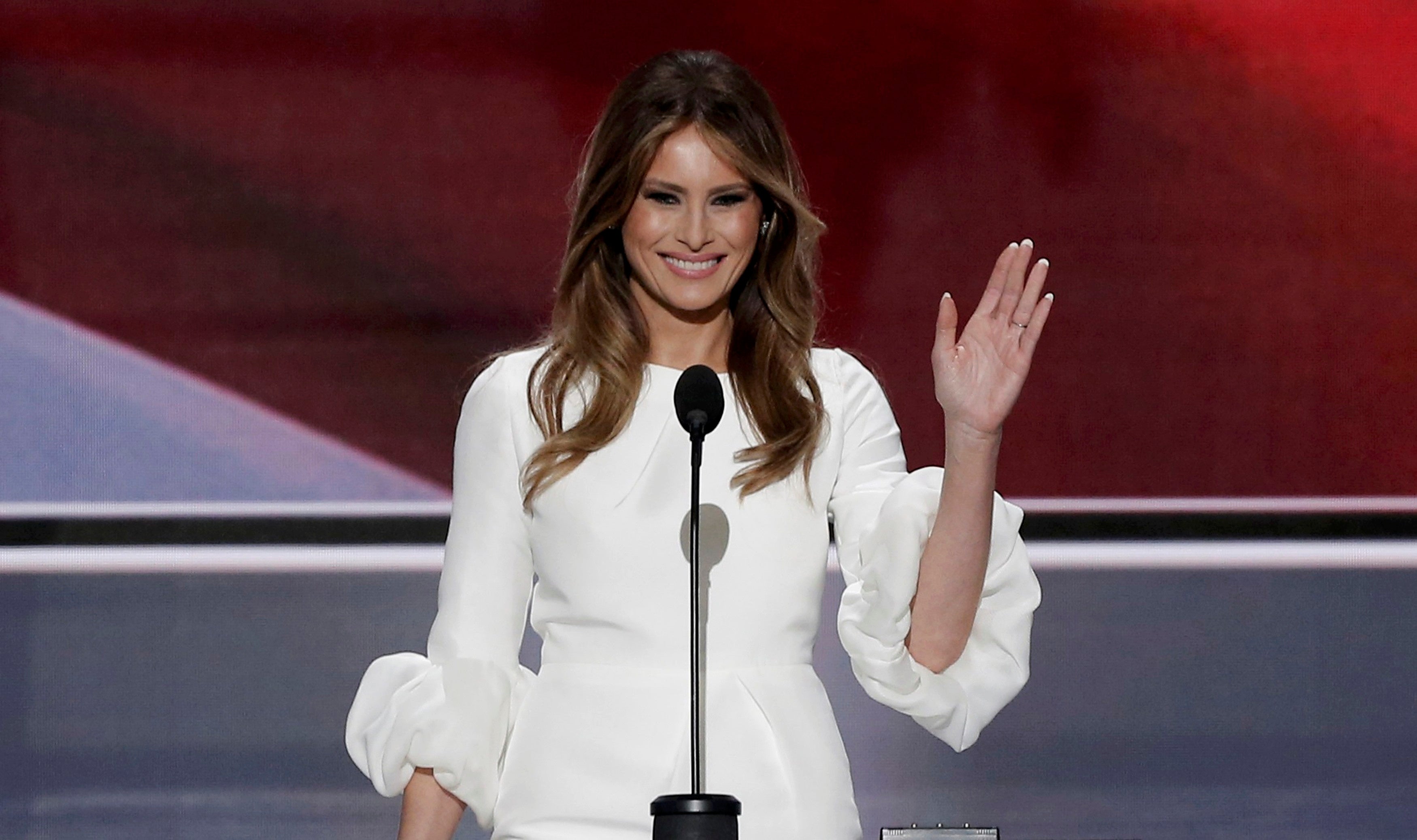 Melania Trump targeting key demographic in campaign trail speech
Donald Trump's campaign tells CBS News Melania Trump will speak for about 20-25 minutes Thursday about her husband's policies for women, families and children. She will also talk about what kind of first lady she'd be -- a topic that's been overshadowed since she delivered the now-infamous address at the summer's Republican National Convention.
The last time Mrs. Trump stepped into the familiar role of a candidate's spouse giving a speech, it turned out to be a little too familiar. It quickly became clear some of the passages were lifted from first lady Michelle Obama's 2008 speech to the Democratic National Convention.
"My parents impressed on me the value of that you work hard for what you want in life. That your word is your bond and you do what you say and keep your promise. That you treat people with respect. Show the values and morals in in the daily life," Melania Trump said in July.
"Barack and I were raised with so many of the same values: that you work hard for what you want in life; that your word is your bond and you do what you say you're going to do; that you treat people with dignity and respect, even if you don't know them, and even if you don't agree with them," Mrs. Obama said in 2008.
From that point on, while Melania Trump accompanied her husband to debates, she largely stayed away from the campaign trail – until today, a fact that seemed to come as a surprise during a joint interview last week.
"I might join him. We will see," Melania said on ABC News.
"She's actually going to make two or three speeches," Trump said.
"Oh?" Melania responded, laughing.
Over the more than four months since she was panned for her speech at the RNC, Melania has slowly made her way back into the public's eye. Her husband even made light of the incident at a recent charity dinner in New York City.
"Michelle Obama gives a speech and everyone loves it. It's fantastic. They think she's absolutely great. My wife Melania gives the exact same speech and people get on her case, and I don't get it," Trump said at the Alfred E. Smith Memorial Foundation Dinner.
After Trump was seen bragging about sexual assault on the 2005 "Access Hollywood" tape, she was deployed for damage control.
"He was lead on, like, egged on from the host to say dirty and bad stuff," Melania said on CNN.
Former Republican strategist Rick Davis said Melania's speech will target the suburban housewife, a key demographic for Trump in final the days of the campaign.
"If you want to win Pennsylvania, you have to be competitive in the Philadelphia suburbs," Davis said. "So having a woman there who can carry a message that's softer and a little more kinder and gentler, as George Bush would have said…is as an advantage for the Trump campaign."
White college educated women are key in those Philadelphia suburbs, and with polls showing Hillary Clinton's lead in Pennsylvania shrinking, Trump needs to make inroads with this group if he wants a shot at continuing to close the gap in Pennsylvania in these final days.
It is a tough climb -- the latest CNN poll out of Pennsylvania shows Clinton only four points ahead, but she's running 15 points ahead of Trump with women. For some added help Thursday, we're told Melania Trump will be introduced by Mike Pence's wife, Karen.
Thanks for reading CBS NEWS.
Create your free account or log in
for more features.