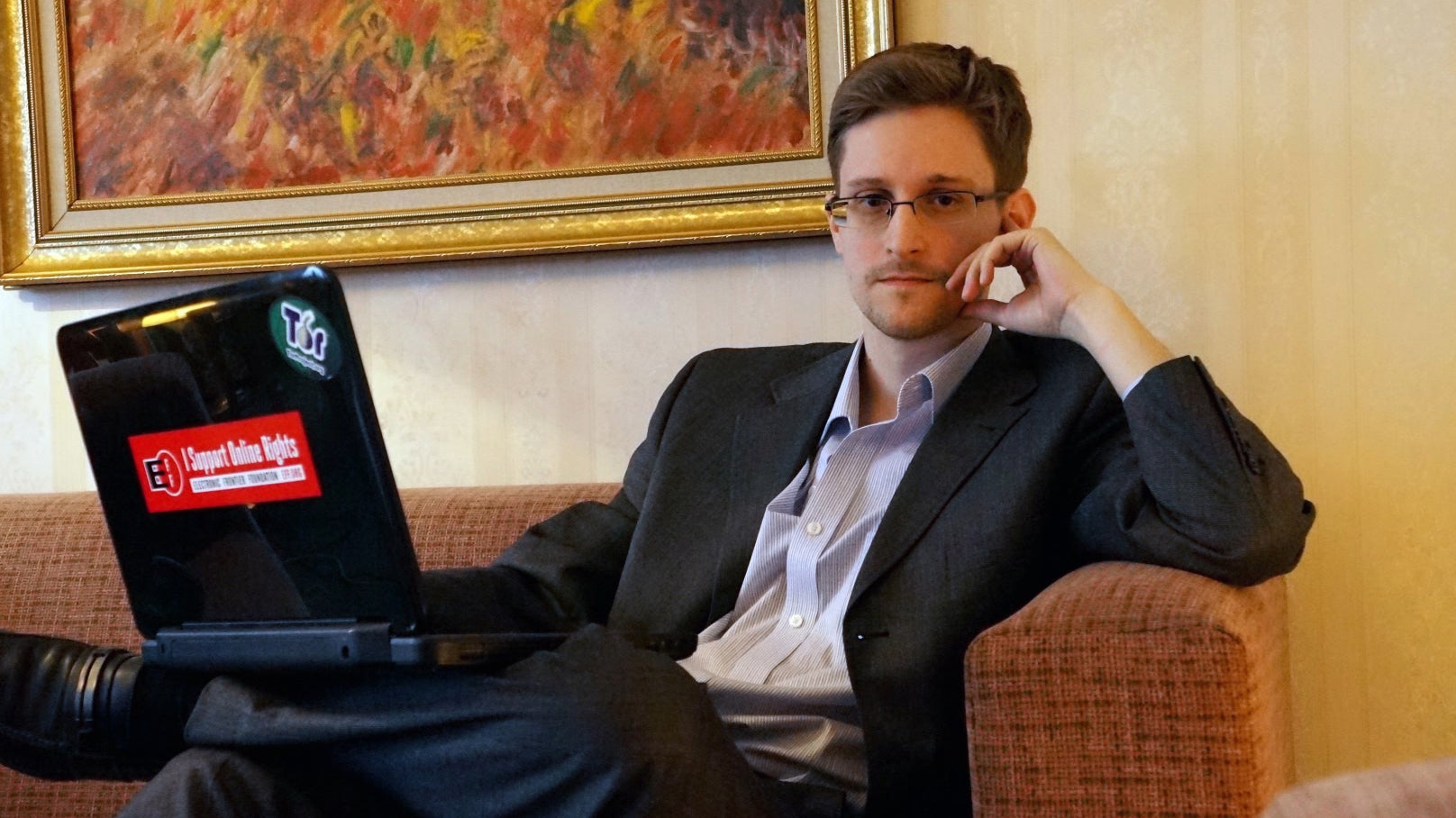 Edward Snowden makes his case for a pardon just before movie release
NSA whistleblower Edward Snowden made his case for a presidential pardon on Wednesday in a teleconference from his exile in Russia, just two days before the Hollywood movie about his experience is released publicly.
Snowden said he believes he deserves to be forgiven for exposing "unconstitutional activities," that were later either reined in or stopped after he brought them to light.
"I love my country," Snowden said. "I love my family. I have dedicated my life to both of them."
The former NSA contractor said whistleblowing is an important "check on abuses of power," and is democracy's "safeguard of last resort." Snowden added that if he is immediately thrown in jail without due process, "it will have a chilling effect."
When questioned about the timing of his public plea for a pardon, especially coming just before the release of the film about his life and before Obama leaves office early next year, Snowden and his backers insisted they were not all directly linked.
Snowden has previously said that he'd "volunteered to go to prison with the government many times,"​ but had not received a formal plea-deal offer.
Earlier this year, former U.S. Attorney General Eric Holder said a plea deal with Snowden was a possibility.
Critics have said Snowden is a traitor, and that his disclosures harmed the ability of the United States and its allies to fight terrorism.
The White House said Tuesday President Barack Obama continues to believe that Snowden should return to the United States to face charges for leaking classified information.
White House spokesman Josh Earnest on Monday reiterated Obama's position that Snowden's leaks "damaged the United States," harmed national security and put Americans at risk.
Earnest says Snowden will be "treated fairly and consistent with the law" if he returns to the U.S.
As an NSA contractor, Snowden leaked classified details in 2013 of the U.S. government's warrantless surveillance program before fleeing to Russia. He faces U.S. charges that could land him in prison for up to 30 years.
Thanks for reading CBS NEWS.
Create your free account or log in
for more features.