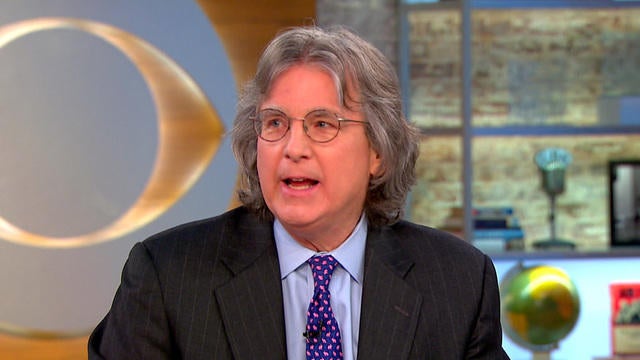 Early Facebook investor urges platform to address its "structural problem"
One of Facebook's early investors and a former mentor to CEO Mark Zuckerberg is warning of the social media giant's harmful and potentially irreversible effects on society. Roger McNamee told "CBS This Morning" on Wednesday that Facebook not only needs to take action, it needs to "fix the product."
McNamee, managing director of private equity firm Elevation Partners, argues that Facebook has prioritized advertisers and not protected users.
The Facebook stakeholder said he spent years helping to build the company and finds it "unbelievably painful" to think about where it is today.
"I'm sitting in the front row like, wow, this is the greatest thing I ever did. Then right in the beginning of the presidential campaign in 2016 I see things going wrong and it makes me very concerned. And eventually in October I go to them and say, 'You know I think we have a structural problem here' and they treat it like a PR crisis rather than like a business problem,'" McNamee said.
In a New Year's pledge, Zuckerberg admitted Facebook has "a lot of work to do" this year. He vowed to take action against offensive content and false news articles that could reach the site's more than two billion monthly active users.
But it's not just political ads that McNamee was seeing that concerned him.
"I also saw people scraping Facebook about Black Lives Matter and selling it to police departments, I saw financial institutions using Facebook tools to discriminate in housing. It was a wide range of things. Basically, Facebook created tools for engagement and in order to get people engaged they used things that effectively addicted them," McNamee said.
He also believes users "lost the power to discern" what they were seeing.
"People get trapped in this place where they think everyone agrees with them because Facebook only shows you stuff you think you want," he said.
Part of what fuels that addiction, McNamee said, is content that appeals to people's "fear and anger," because that's what motivates and engages users.
"You need to fix the product. You need to change the way the algorithms work. You need to change the business model," he said.
In a statement to CBS News, a Facebook spokesperson said: "We've made major progress in combatting false news, fighting harassment, bringing more transparency to advertising and stopping bad actors from meddling in foreign elections. We know we have more to do and we will put our heads down and do the work."
Thanks for reading CBS NEWS.
Create your free account or log in
for more features.