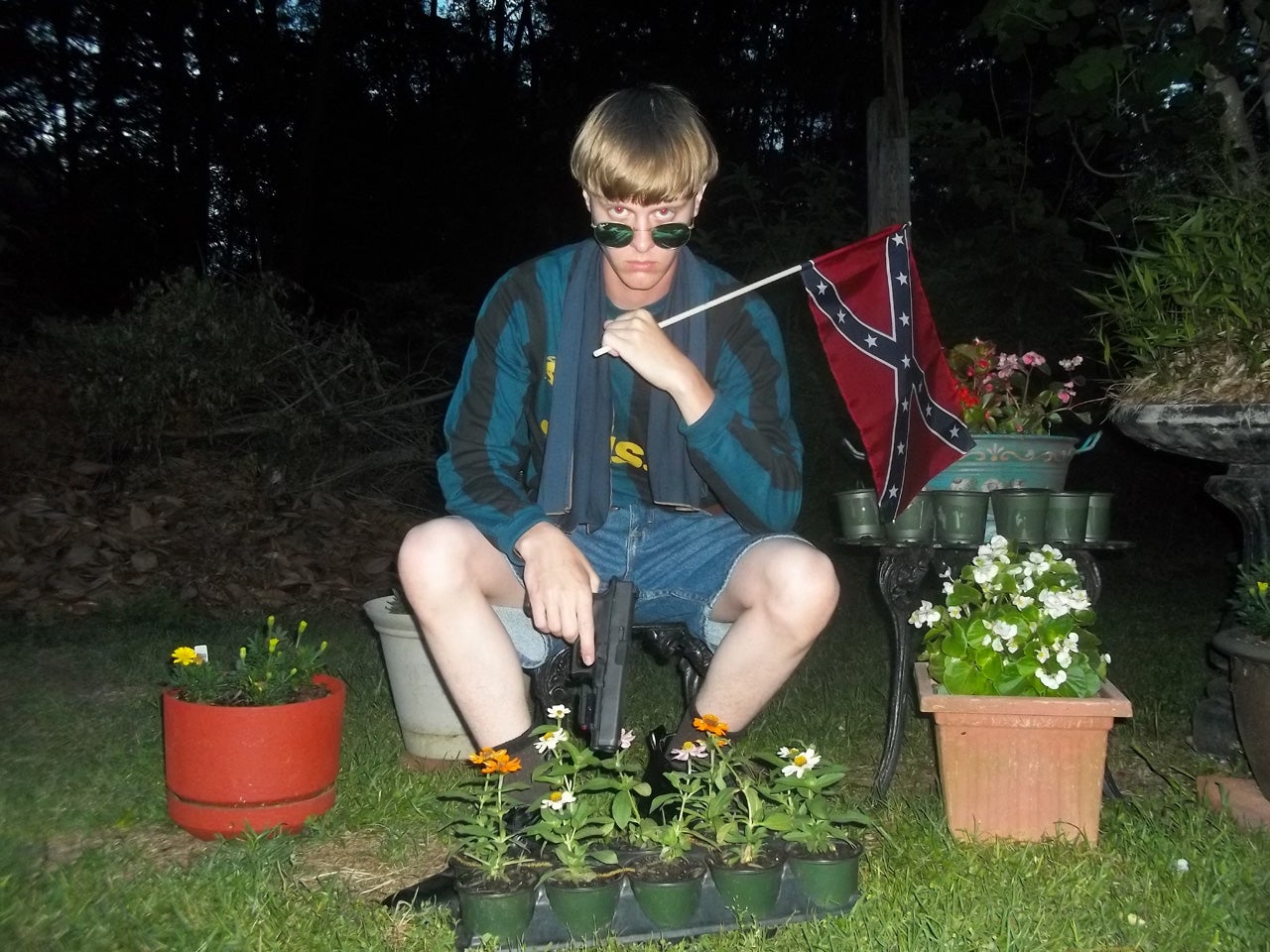 ​Dylann Roof's manifesto: "I have no choice"
A manifesto and photos apparently posted online by the Charleston church massacre suspect explains his apparent motivations for the racist attack: "I have no choice."
The text file was uploaded to a website called "lastrhodesian," a domain which appears to have been registered early this year, by someone using the name Dylann Storm Roof.
A law enforcement source told CBS News that investigators were aware of the online manifesto and were looking into its legitimacy and its contents.
The 21-year-old is alleged to have entered the Emanuel African Methodist Episcopal Church Church in Charleston, S.C. on Thursday and killed nine people, including a State Senator.
In the text document, Roof appears to write about his alleged plot, including why he picked Charleston as the site for the attack:
"I have no choice. I am not in the position to, alone, go into the ghetto and fight. I chose Charleston because it is most historic city in my state, and at one time had the highest ratio of blacks to Whites in the country."
[NOTE: All quotes are reproduced sic.]
The diatribe laments the lack of others willing to espouse extremist views in South Carolina: "We have no skinheads, no real KKK, no one doing anything but talking on the internet. Well someone has to have the bravery to take it to the real world, and I guess that has to be me."
Nine people were fatally shot at the historic black church, including State Sen. Clementa Pinckney, 41, a pastor at the church; Cynthia Hurd, 54; Tywanza Sanders, 26; Myra Thompson, 59; Ethel Lance, 70; Susie Jackson, 87; and the reverends DePayne Middleton Doctor, 49; Sharonda Singleton, 45; and Daniel Simmons Sr., 74.
The manifesto, as it has been referred to, opens with Roof's insistence that "I was not raised in a racist home or environment," and that his attitude towards racism was "truly awakened" by the Trayvon Martin case. [In 2012, George Zimmerman shot and killed the 17-year-old high school student in Sanford, Florida, later using the state's "Stand Your Ground" law in his defense.]
Roof writes that he began looking up "black on White crime" and found the website for the Council of Conservative Citizens, a group which advocates against "race mixing." Further Internet searches about minorities in the U.S. and Europe, he says, made him "completely racially aware."
His document then breaks down views on non-white races, which he claims threaten whites in America, with blacks being "the biggest problem."
"Black people are racially aware almost from birth, but White people on average dont think about race in their daily lives. And this is our problem. We need to and have to."
He blames history classes in schools' teaching that whites dominated other races for giving whites "a subconscious White superiority complex ... But of course I dont deny that we are in fact superior."
The text also disparages Jews, Hispanics and East Asians, though he credits the latter by saying they are "by nature very racist and could be great allies of the White race."
The author of the website declares that he hates the sight of the American flag, and calls patriotism "a joke."
The manifesto ends with an apology for any typos, and calling on other "great White minds" to take up where he left off.
Roof was arrested on Friday in Shelby, N.C. He has so far been charged with nine counts of murder and weapon possession and is being held on $1 million bond.
Joey Meek, an acquaintance of Roof's, told CBS News that Roof told him he wanted "to start a civil war." In photos posted on Facebook, Roof is seen wearing a jacket bearing white supremacist labels, and posing on a car with a Confederate flag license plate.
The FBI is probing the case as a possible hate crime.
Thanks for reading CBS NEWS.
Create your free account or log in
for more features.