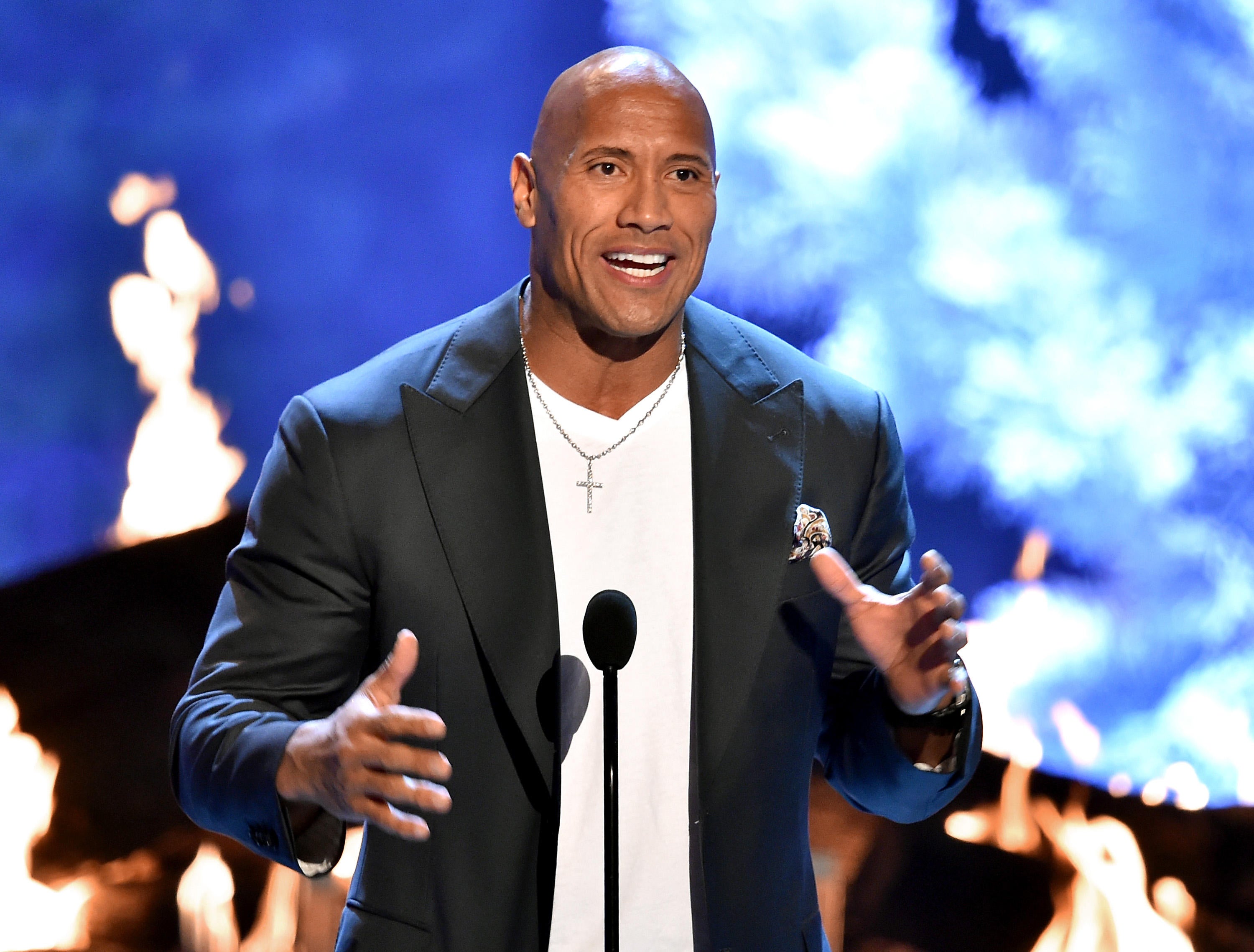 Dwayne "The Rock" Johnson and CNN reporter clash over old Saudi prince Instagram post
Dwayne "The Rock" Johnson feuded with a CNN reporter Oliver Darcy over the weekend after Darcy resurfaced a months-old Instagram post by Johnson about his dinner with Saudi Crown Prince Mohammed bin Salman. In the post, Johnson said that the private dinner was a "pleasure"; Darcy tweeted a screenshot and wrote that Johnson's comments "did not age well." The journalist also said that he reached out to Johnson's team multiple times to see if his opinion on the prince has changed.
Darcy's criticism comes as world leaders slam Saudi Arabia for its shifting stories about its role in the death of journalist Jamal Khashoggi. Johnson responded to Darcy's tweets and appeared to say that he never said he supported the Saudi prince and simply took the meeting as a learning experience. He also accused Darcy of posting "clickbait."
"Such a silly, clickbait post, Oliver," Johnson tweeted. "Im surprised you'd post this. Go back and really read my words. I listened and learned then. As I listen and learn now. C'mon man"
In Johnson's original Instagram post, he wrote that his dinner with Crown Prince Mohammed, Rupert Murdoch, James Cameron and Morgan Freeman was a "historic night." He continued, "A pleasure to have a private dinner with the Crown Prince of Saudi Arabia, Mohammed bin Salman, his royal family and distinguished cadre. Fascinating experience to hear his deep rooted, yet modern views on the world and certainly the positive growth he desires for his country. As always, I asked a lot of questions. Listened and learned."
Darcy responded to Johnson and pressed him again for more answers.
"You had dinner with a brutal authoritarian, playing a role in his PR campaign to convince the West that he was, as you'd say, someone with 'modern views,'" he wrote. "Then you gushed about it on social media. Ppl look up to you. Do you regret giving him a platform? Has your opinion changed?"
Johnson has not responded to the latest tweet.
Thanks for reading CBS NEWS.
Create your free account or log in
for more features.