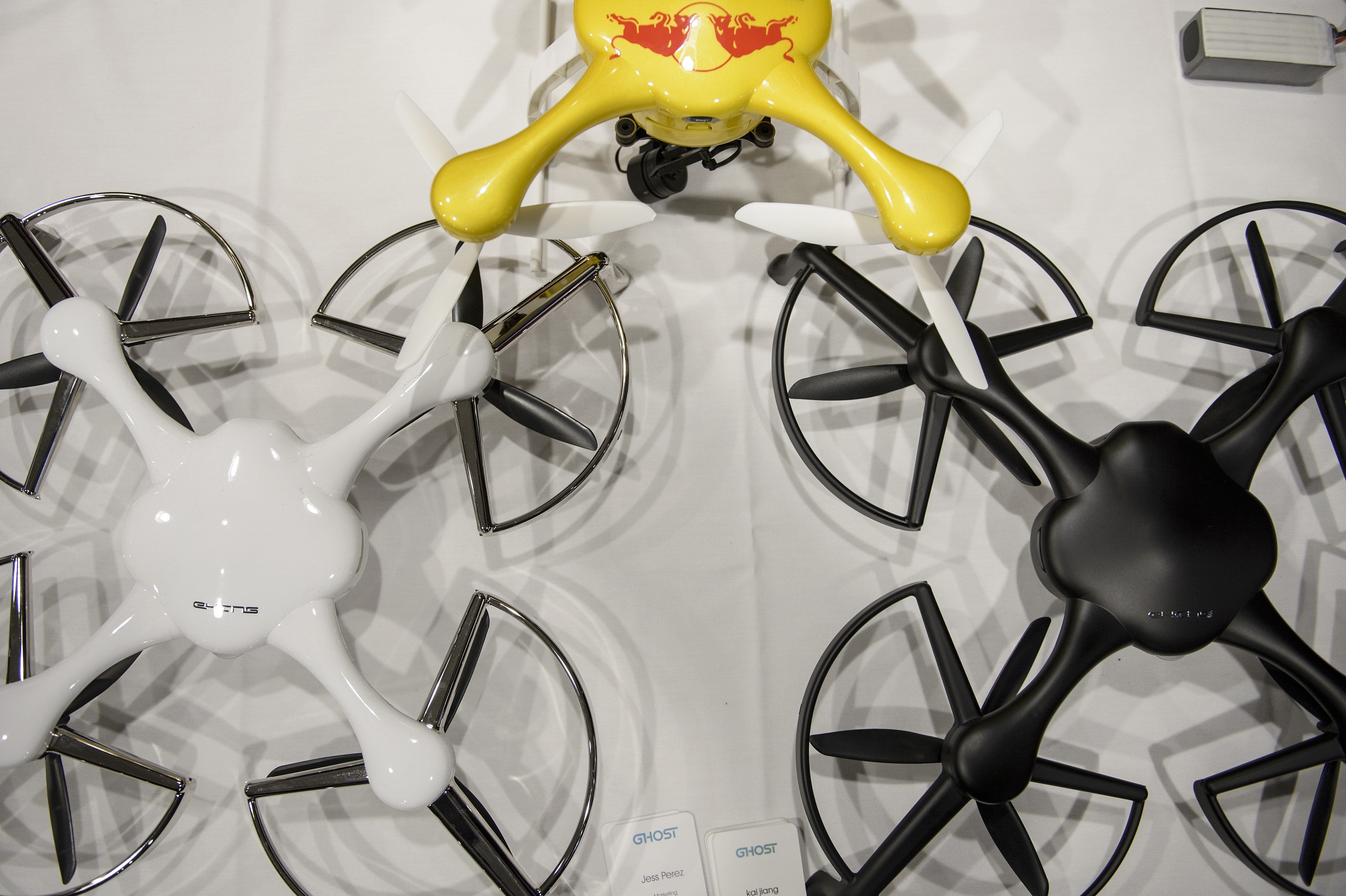 Drones: a new favorite courier for smugglers
On the heels of the Federal Aviation Administration's new proposed rules for commercial drones, it's clear the agency will continue to grapple with the countless ways the contraptions are being used. For instance, it turns out that the unmanned aircraft system (UAS) is a very competent drug mule. It's small, cheap and doesn't talk, and it's becoming an airborne headache for prison wardens across the country. As drones drop in price and become more capable of carrying heavier payloads, these UASs could be the smuggler's new favorite courier.
Brian Hearing, co-inventor of a drone detection device called "Drone Shield," told CBS News that he's been fielding calls from prisons reporting that drone use to smuggle in contraband "is increasing with the availability and awareness of the capabilities of drones." Hearing's Drone Shield is being used by some prisons to intercept the remote-controlled copters before they can deliver the goods.
The drone-facilitated smuggling efforts started a couple of years ago and have been spreading, with documented attempts in South Carolina, Brazil, Ireland, Greece, Russia, Switzerland and Australia.
In November, four suspects were arrested for flying a DJI Spektrum DX6i hexacopter attempting to smuggle tobacco into Calhoun State Prison, in Morgan, Georgia. And a year before, a UAS was spotted - potentially dropping off drugs for inmates - at a jail in Quebec. At the time, the president of Quebec's correctional officers' union, told the Ottawa Sun that, "this sort of thing happens often in prisons all across Quebec." He suggested prisons be equipped with technology to jam the drone signals.
In the U.S., attempting to cross prison guard lines with contraband is a felony and carries a maximum sentence of 20 years. That penalty could be stiffened if legislators start tacking on jail time for using drones to commit crimes. Last week, State Senator Pam Roach, R-Washington, introduced a bill that would add an extra year of prison time for operating a drone used for a crime, from running drugs to scoping out a house for a robbery. "It's potentially a big tool for people that want to do wrong," remarked Roach. "I'd like to let everybody know right away through law: don't do it."
The top-selling drone - also the most common for smuggling - can be bought on Amazon for anywhere from $400 for a used device to $1,800 for a top-of-the-line quadcopter. And Consumer Electronics Association projects consumer sales approaching 425,000 in the U.S. this year, though other drone analysts forecast sales approaching one million in 2015.
Smuggling on a small scale is one thing, but Hearing has much greater fears about the use of drones for criminal intent because they "can be auto-piloted and they're low in cost, swarms - multiple simultaneous drones - [they] can be used to deliver payloads in quantities." So, he extrapolates, 10 or even 100 drones could be programmed to perform the same potentially threatening function simultaneously. "You talk to prison officials, and it's easy to dismiss one or two weapons [such as knives, the most common weapons smuggled into prisons], but it's less easy to dismiss dozens of weapons," Hearing adds. "It can quickly turn from a hostage situation into a full-blown riot with multiple weapons."
Drone enthusiasts dismiss this as a kind of "threat inflation" that just causes people to imagine the worst which negates the benefits of UASs. Colin Snow, founder of research and consulting firm Drone Analyst, told CBS News that these worst case scenarios shouldn't prevent us from exploiting their obvious benefits. He noted, "There are great ways to use drones that do the dull, dirty and dangerous jobs that were once done by people."
Thanks for reading CBS NEWS.
Create your free account or log in
for more features.