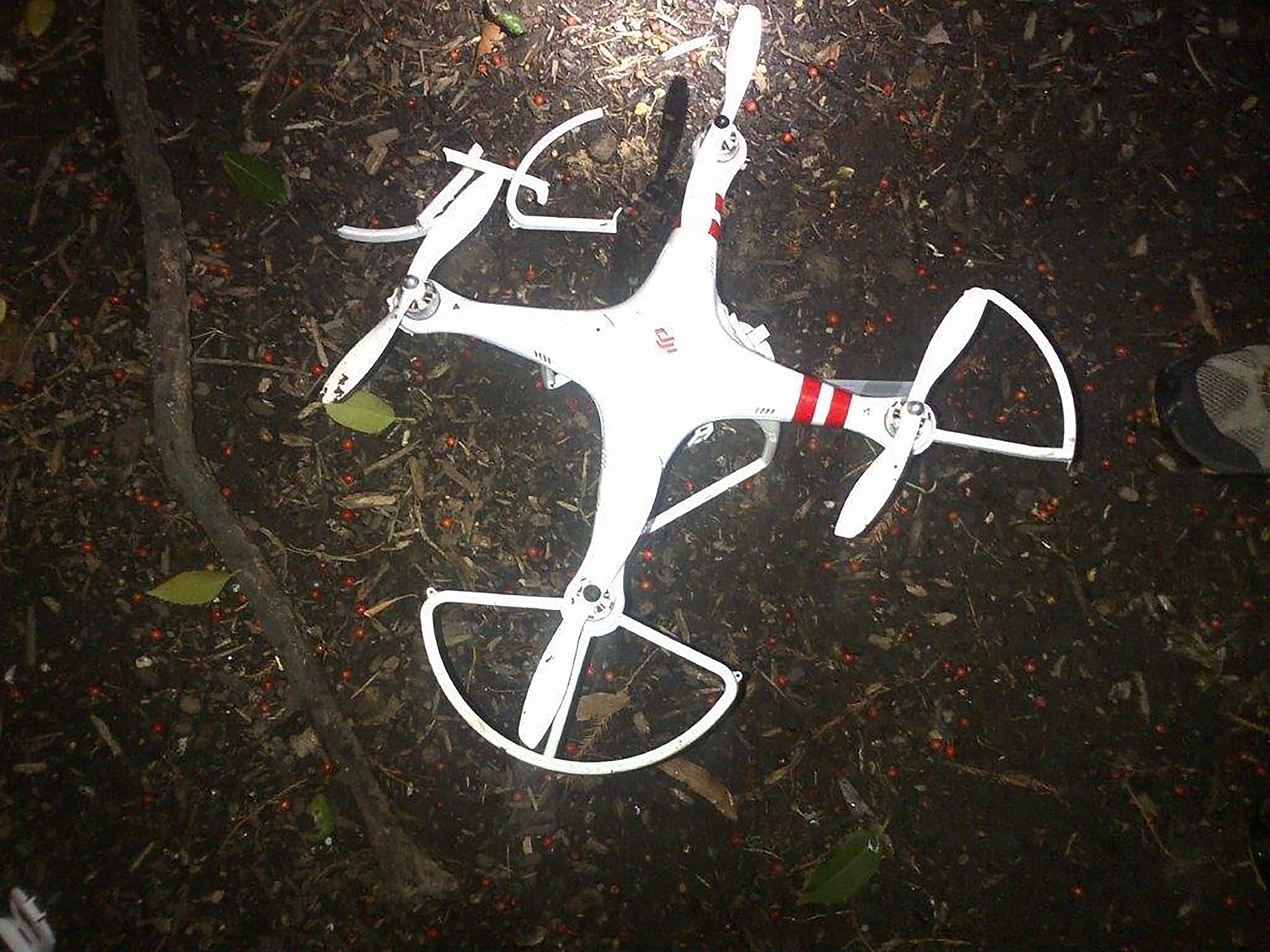 Drone detection technology offers privacy invasion warning
The operator of the drone that landed on White House grounds works at the National Geospatial-Intelligence Agency, and claimed he was simply using a friend's drone for fun. The incident has raised lots of questions about the threats posed by the small flying machines, but one company is offering a way to fight back and detect drones before they find you, reports CBS News correspondent Chip Reid.
"The drone that landed at the White House you buy at RadioShack," President Obama said.
Mr. Obama addressed the incident while travelling in India, saying he wants regulators to look into the use of remote-controlled drones.
"I've actually asked the FAA and a number of agencies to examine how are we managing this new technology. We don't really have any kind of regulatory structure at all for it," he said.
Drones are already used commercially with special FAA waivers, in industries from farming to Hollywood.
Existing FAA guidelines for hobbyists say not to fly near airports or manned aircraft. But those rules are often ignored, and drones like the one that crashed at the White House are too small to be caught by existing security.
Brian Hearing is the founder of DroneShield, a private company that alerts clients when drones take off nearby, and helps them pinpoint the operator.
But there isn't much citizens can do to block the drone from spying.
"The FCC has outlawed the jamming of drones," Hearing said. "Jamming anything in the United States is illegal."
The technology uses microphones to spot drones by their sound patterns and is used by a broad swath of clients from nuclear plants to the rich and famous.
After the system detects a drone, it's up to the DroneSheild user to take the next step.
"If it's an airport, you could divert planes to other run ways or maybe other airports around; if it's the Secret Service, obviously you want to get someone down to a safe bunker," Hearing said.
Detection technology makes it easier to find drones, but stopping them is another matter. House Oversight Committee Chairman Jason Chaffetz said government has a responsibility to address the potential threat.
"It affects not only the Secret Service but law enforcement in general. This is going to happen at a local level, it could happen at a national level, here at the Capitol, or at the White House, you just don't know," Chaffetz said.
Thanks for reading CBS NEWS.
Create your free account or log in
for more features.