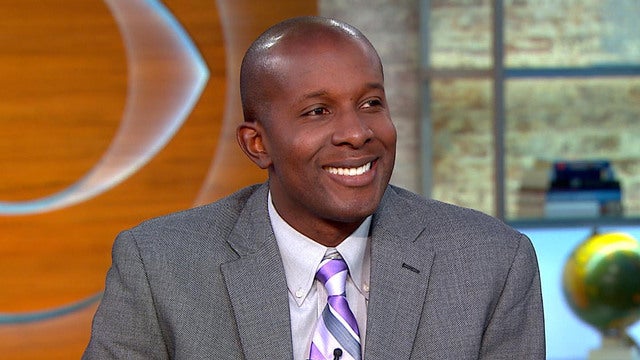 "Being black can be bad for your health"
In the field of medicine, there is a shortage of black practitioners. Blacks make up more than 13 percent of the U.S. population, but only four percent of the nation's doctors.
One of those physicians, Dr. Damon Tweedy, explores how that gap harms black patients, and how everyone can navigate the healthcare system in his new book, "Black Man in a White Coat."
Tweedy takes a personal approach to tackling these issues and in the book says, "being black can be bad for your health."
The assistant professor of psychiatry at Duke University recounted a time as a medical school resident on rotation at volunteer clinic where he said all of the patients were black and did not have health insurance.
"It was pretty clear from the very beginning that we couldn't provide the adequate care for them. They couldn't afford the medications, the lab tests or any other treatments they needed," Tweedy said Tuesday on "CBS This Morning."
One example of the race disparity in healthcare is apparent among patients suffering from illnesses.
African Americans are 40 percent more likely than white persons with the same disease to die from coronary artery disease, high blood pressure and breast cancer, according to Emory University and the Department of Health and Human Services.
Tweedy recounted another visit to what he called a "really isolated, really horrible housing project."
"And all around you, you saw illness, you saw obesity you saw addiction and violence and it was as if the people there were cut off from the rest of society even though the outside world wasn't that far away," he said.
In the book, Tweedy details how he's also faced adversity as a black doctor. A professor mistook him for a handyman and a patient used racial slurs to express his disdain at being put under Tweedy's care.
Even a black patient, who Tweedy said grew up under the era of segregation, had a mindset "that whatever was black was less than adequate."
Through out all of it, one person Tweedy has looked up to is Republican presidential candidate Dr. Ben Carson, who he called, "a role model to a generation of African American physicians."
"I think however you feel about his campaign, I think it's really important to have physicians in the political process," he said. "...I think it's a really valuable perspective to add to the political dialogue."
Thanks for reading CBS NEWS.
Create your free account or log in
for more features.