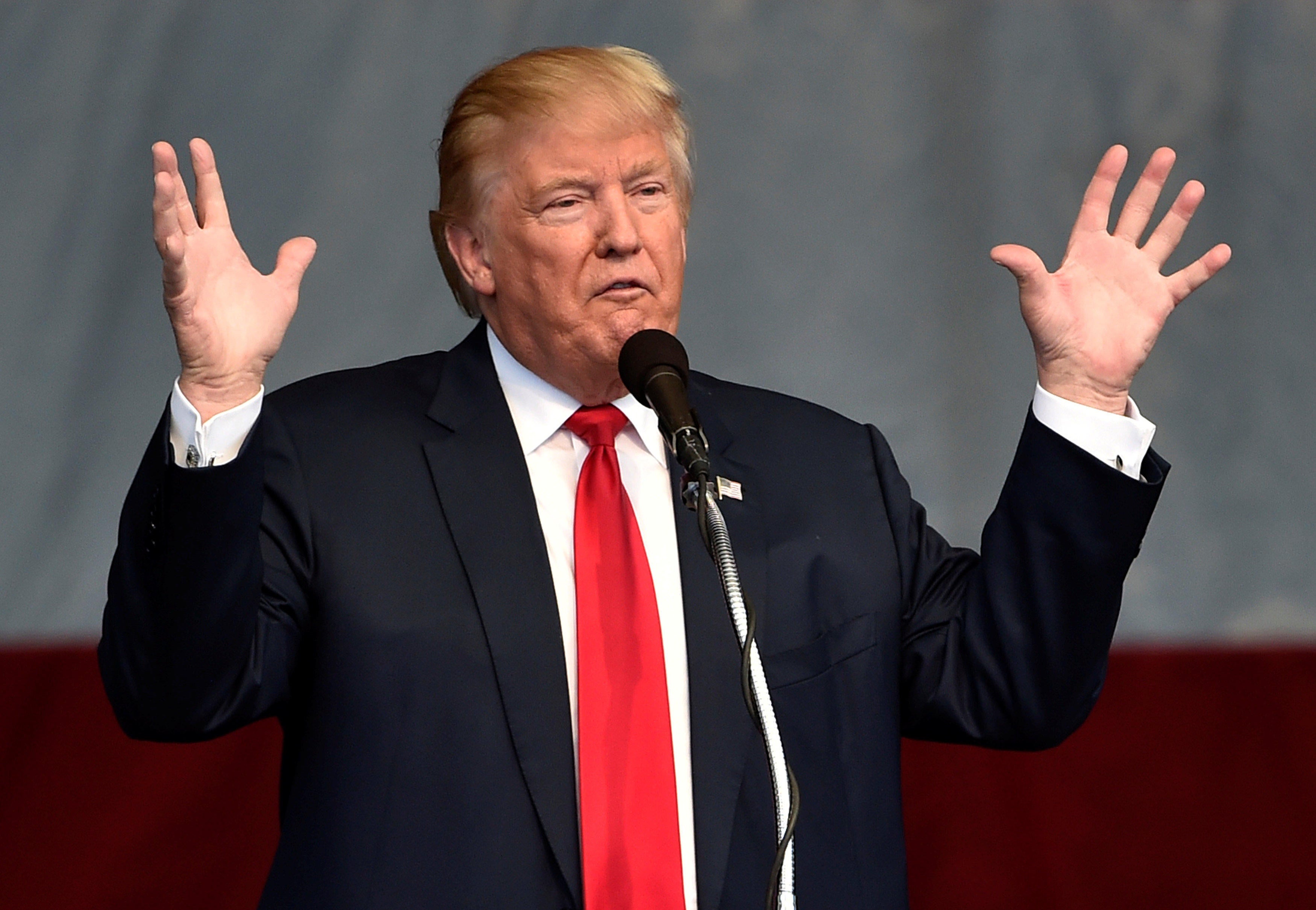 The Republicans who have withdrawn their endorsements from Donald Trump
This is a running tally of the Republicans who endorsed or said they would vote for Donald Trump but are now rejecting his candidacy. Many of them are calling for vice presidential nominee Indiana Gov. Mike Pence to take his spot at the top of the ticket. We will continue to update it as more Republicans make their decisions about whether to support him.
Sen. John McCain, R-Arizona
McCain, the 2008 GOP presidential nominee, originally issued a statement Friday condemning Trump's comments, but on Saturday evening, posted a lengthy statement in which he formally withdrew his support for Trump and said he and his wife, Cindy, would not vote for the GOP presidential nominee.
Statement:
"In addition to my well known differences with Donald Trump on public policy issues, I have raised questions about his character after his comments on Prisoners of War, the Khan Gold Star family, Judge Curiel and earlier inappropriate comments about women. Just this week, he made outrageous statements about the innocent men in the Central Park Five case."
"As I said yesterday, there are no excuses for Donald Trump's offensive and demeaning comments in the just released video; no woman should ever be victimized by this kind of inappropriate behavior. He alone bears the burden of his conduct and alone should suffer the consequences."
"I have wanted to support the candidate our party nominated. He was not my choice, but as a past nominee, I thought it important I respect the fact that Donald Trump won a majority of the delegates by the rules our party set. I thought I owed his supporters that deference."
"But Donald Trump's behavior this week, concluding with the disclosure of his demeaning comments about women and his boasts about sexual assaults, make it impossible to continue to offer even conditional support for his candidacy. Cindy, with her strong background in human rights and respect for women fully agrees with me in this."
"Cindy and I will not vote for Donald Trump. I have never voted for a Democratic presidential candidate and we will not vote for Hillary Clinton. We will write in the name of some good conservative Republican who is qualified to be President."
Sen. John Thune, R-South Dakota
Thune, who is also the Senate GOP Conference chairman, may be the first member of GOP leadership in either the Senate or the House to call on Trump to step aside in favor of running mate Mike Pence and withdraw from the presidential race, CBS News' Nancy Cordes notes. Thune said in a tweet Saturday that Pence should be the new nominee, "effective immediately."
Sen. Rob Portman, R-Ohio
Portman, who is running for reelection in Ohio, initially on Friday blasted Trump for his comments but did not withdraw his endorsement outright. But that changed Saturday night, Portman announced that he will be writing in Mike Pence's name on his ballot next month.
"I had hoped to support the candidate my party nominated in the primary process. I thought it was appropriate to respect the millions of voters across the country who chose Donald Trump as the Republican party nominee," he said in a statement. "While I continue to respect those who still support Donald Trump, I can no longer support him."
Utah Rep. Jason Chaffetz
Chaffetz, who chairs the House Government Oversight and Reform Committee Chairman and who first endorsed Rubio in the primaries before issuing a tepid endorsement of Trump, retracted the Trump endorsement on Fox 13. "I'm out. I can no longer in good conscience endorse this person for president. It is some of the most abhorrent and offensive comments that you can possibly imagine," Chaffetz said.
Trump's video apology Friday night did not dissuade him from his position. Chaffetz said on MSNBC, "I hope he's sincere. I really do. But I just -- having read and seen and heard what Mr. Trump said, albeit ten-plus years ago, I just - I can't endorse that person. I just can't do it."
Alabama Rep. Martha Roby
"Donald Trump's behavior makes him unacceptable as a candidate for president, and I won't vote for him," she said in a statement.
Alabama Rep. Bradley Byrne
"Donald Trump's comments regarding women were disgraceful and appalling," Byrne said in a statement. He echoed the call for Mike Pence to replace Trump at the top of the ticket.
Missouri Rep. Ann Wagner
She issued a statement Saturday: "I have committed my short time in Congress to fighting for the most vulnerable in our society. As a strong and vocal advocate for victims of sex trafficking and assault, I must be true to those survivors and myself and condemn the predatory and reprehensible comments of Donald Trump." She continued, "I withdraw my endorsement and call for Governor Pence to take the lead so we can defeat Hillary Clinton."
Illinois Rep. Rodney Davis
He also issued a statement, saying, "The abhorrent comments made by Donald Trump are inexcusable and go directly against what I've been doing in Washington to combat assaults on college campuses. Because of this, I am rescinding my support for Donald Trump and asking to have my name removed from his agriculture advisory committee."
Nevada Rep. Cresent Hardy
"I will no longer support the guy at the head of the ticket for the Republican nomination," Hardy said at a Las Vegas rally Saturday morning, according to the Las Vegas Sun.
Nevada Rep. Joe Heck
"I can no longer look past the pattern of behavior and comments that have been made by Donald Trump," the three-term congressman said at a rally in Las Vegas, reported Roll Call. "Therefore, I cannot in good conscience continue to support Donald Trump."
He added: "My wife, my daughters, my mother, my sister and all women deserve better."
New Hampshire Sen. Kelly Ayotte
Ayotte, who had said she'd vote for him but wouldn't endorse him, has now fully backed away from Trump. She said in a statement she wanted to be able to support the GOP nominee, but "I'm a mom and an American first, and I cannot and will not support a candidate for president who brags about degrading and assaulting women. I will not be voting for Donald Trump or Hillary Clinton and instead will be writing in Governor Pence for president on election day."
Idaho Sen. Mike Crapo
"I can no longer endorse Donald Trump," he said in a statement. He went on to say that Trump's excuse dismissing the tape as "locker room talk" was "completely unacceptable."
Utah Gov. Gary Herbert
Herbert had endorsed Trump in August, but after Trump's remarks surfaced, he tweeted that the comments were "beyond offensive & despicable." Though Clinton won't get his vote, neither will Trump.
Former presidential candidate and Utah Gov. Jon Huntsman
Huntsman called on Trump to step down and give the nomination to Mike Pence, the party's vice-presidential nominee.
"In a campaign cycle that has been nothing but a race to the bottom — at such a critical moment for our nation — and with so many who have tried to be respectful of a record primary vote, the time has come for Governor Pence to lead the ticket," Huntsman told The Salt Lake Tribune.
Thanks for reading CBS NEWS.
Create your free account or log in
for more features.