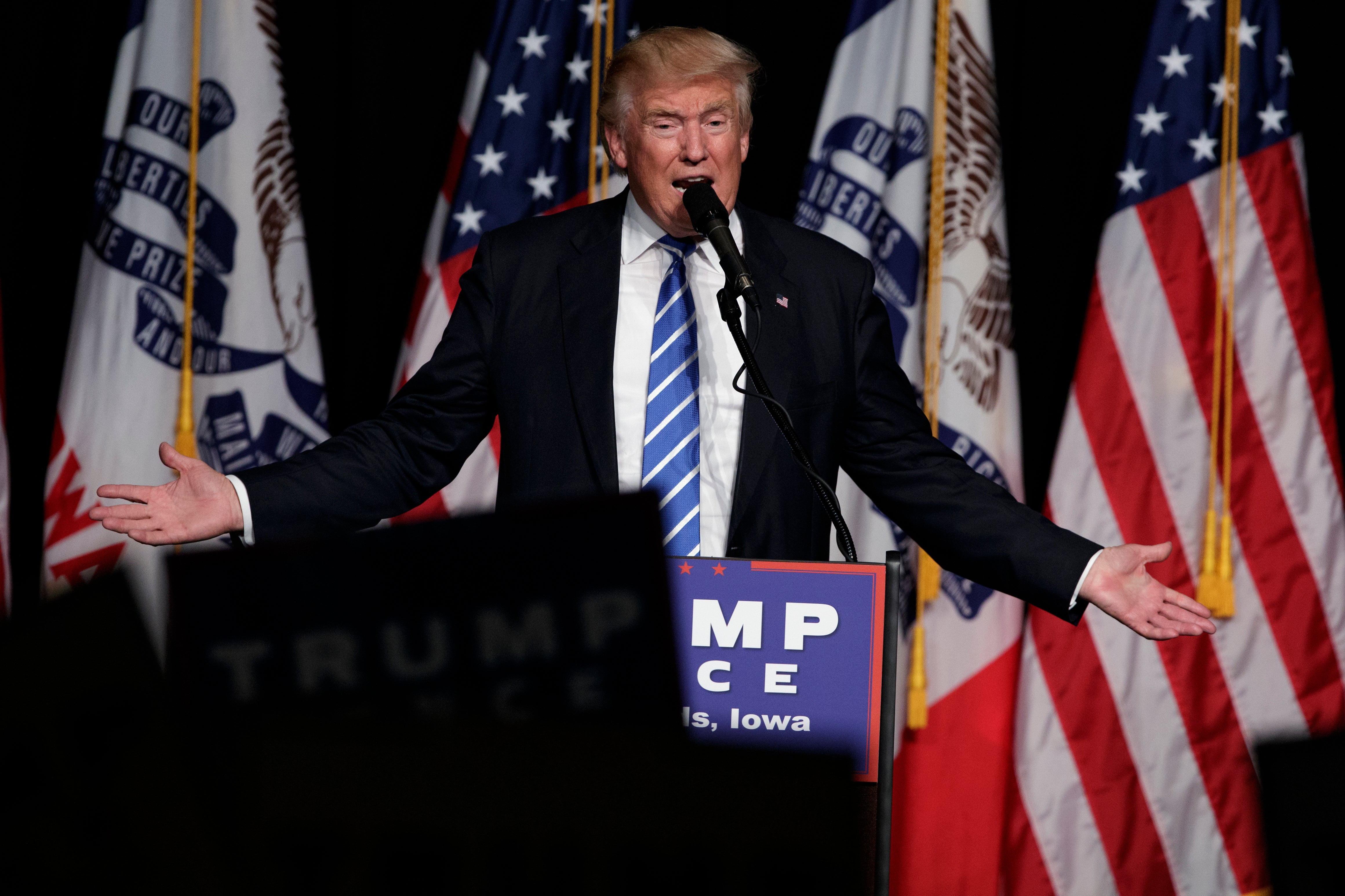 Trump slams Clinton's "insulting" nomination speech
Donald Trump was quick to react to Hillary Clinton's acceptance speech with a barrage of criticisms.
In a statement last night, the Republican nominee's campaign called her remarks "an insulting collection of clichés and recycled rhetoric," saying the speech was "delivered from a fantasy universe, not the reality we live in today."
And a senior adviser accused Clinton of "talking down to the American people."
With the conventions now over, Donald Trump wants to cast the race less in terms of Republican versus Democrat, but outsider versus insider. A running campaign commentary on Hillary Clinton's acceptance speech repeatedly cast her as a fixture of Washington who is incapable of changing its ways, reports CBS News correspondent Major Garrett.
At the second of two evening stops in Iowa, Trump offered the crowd an alternative to Hillary Clinton's Philadelphia triumph.
"I think we will stay together all night because I don't really want to go home and watch that crap," he said.
Ever the TV critic, Trump knows the Democratic Convention ratings have been higher than his, but gave his convention higher style points. "By the way, I thought our stage in Cleveland was much more beautiful," Trump said.
During Clinton's nominating speech,Trump blasted supporters with 15 anti-Clinton emails -- most arguing she embraces free trade, open borders and special interest groups.

After the speech, Trump blitzed Clinton on Twitter, calling her "a captive of Wall Street" and questioning her character, tweeting: "Corruption and devastation follows her wherever she goes."
Earlier in the day, Trump refused to credit Clinton's unique role in history.
"I just don't know frankly how a person like this would be electable," Trump said. "Someday -- and I think it's not going to be in the very distant future -- you will absolutely have a woman be president and I look forward to that."
Trump also delighted in the moments where some delegates jeered Clinton's speech and commentary suggesting Bernie Sanders wasn't particularly impressed. In addition to the insider-outsider pitch, Trump from now on will compensate for divisions in his party by trying to exploit those in Clinton's.
Thanks for reading CBS NEWS.
Create your free account or log in
for more features.