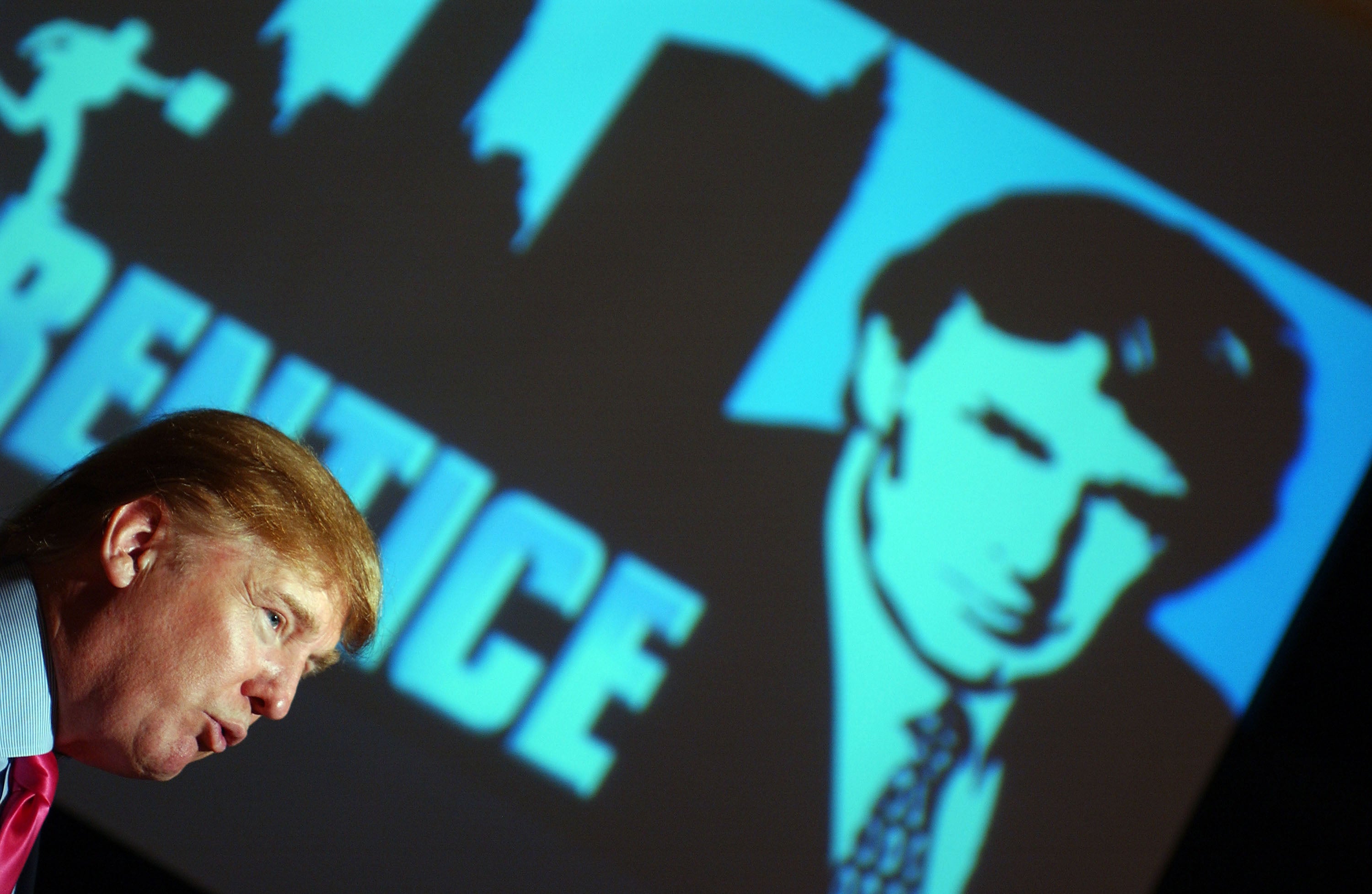 Donald Trump once proposed a race-based season of "The Apprentice"
Donald Trump once floated the idea of a race-based season of his hit reality television show "The Apprentice," where teams would be divided based on the color of their skin.
Back in 2005, ahead of filming his fifth season as a host of the "The Apprentice," Trump said he was considering "an idea that is fairly controversial -- creating a team of successful African Americans versus a team of successful whites."
Trump, currently the Republican party's presumptive presidential nominee, made the comments on his now-defunct radio show. His proposal was reported by Entertainment Weekly in 2005 and resurfaced Thursday by a Buzzfeed News report.
Trump, who said he "wasn't particularly happy" with the fourth season of "The Apprentice," later added of the racialized premise: "Whether people like that idea or not, it is somewhat reflective of our very vicious world."
Trump acknowledged at the time, however, that "not everybody thinks it's a good idea."
Trump's idea came shortly after Omarosa Manigualt, an African American woman, became a popular contestant on the first season of "The Apprentice" in 2004. Manigault, now an avid Trump supporter, later appeared on subsequent iterations of the show, including "The Celebrity Apprentice."
"The Apprentice" never took up Trump's proposal to cast the show by race.
Thanks for reading CBS NEWS.
Create your free account or log in
for more features.