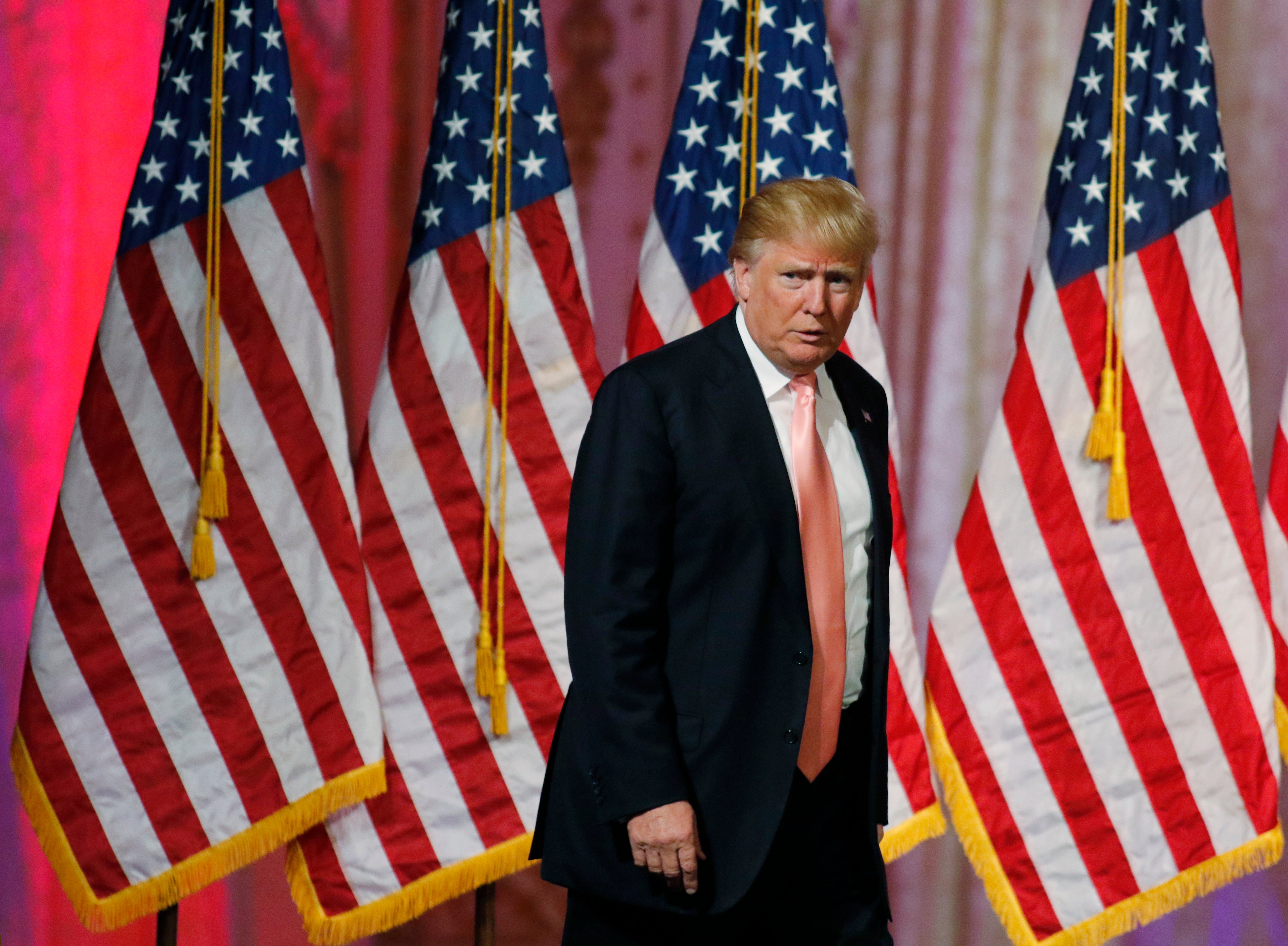 Donald Trump to meet with GOP leaders in Washington ahead of AIPAC speech
Republican front-runner Donald Trump will meet with party leaders Monday in Washington, D.C., where the billionaire will be giving a speech in front of the American Israel Public Affairs Committee (AIPAC) annual policy conference.
The gathering with top GOP lawmakers, first reported by the Washington Post, is Trump's first major meeting with party heads since his visit to the nation's capital last fall. Then, Trump and rival Ted Cruz had joined forces to protest the Iran nuclear deal on the steps of Congress.
The meeting is expected to include several members of the House and Senate along with a handful of GOP consultants. According to the newspaper, the huddle is meant to promote "party unity."
In recent weeks, as Trump has notched more primary contest wins, several Republican leaders have expressed discontent at the increasingly likely possibility that the billionaire will win the GOP nomination.
Some, like former Republican presidential candidate Mitt Romney, have been openly hostile to Trump, calling him a "phony" and a "fraud" while pledging to support Cruz. Others have begun mapping out plans to thwart Trump's general election prospects, according to a recent New York Times report, offering up possible independent candidates like former Oklahoma Sen. Tom Coburn and former Texas Gov. Rick Perry.
Still, some GOP members have flocked to the divisive real estate mogul, including Alabama Sen. Jeff Sessions, who helped organize the Washington meeting, and a handful of congressmen who have endorsed Trump.
Trump's campaign has become an increasingly polarizing force in the Republican primary race.
Even at AIPAC, dozens of religious Jewish leaders, including several rabbis, are expected to protest Trump's inflammatory rhetoric.
"We are committed to saying that Donald Trump does not speak for us or represent us, and his values are not AIPAC's values. They are not the values of the Jewish community," the "Come Together Against Hate" campaign said in a press release announcing the demonstrations.
Trump will address the pro-Israel lobby's conference on Monday evening. He is scheduled to speak at a press conference earlier in the day at Washington's Old Post Office Pavilion, the future site of the Trump International Hotel.
CBS News' Sopan Deb contributed to this report.
Thanks for reading CBS NEWS.
Create your free account or log in
for more features.