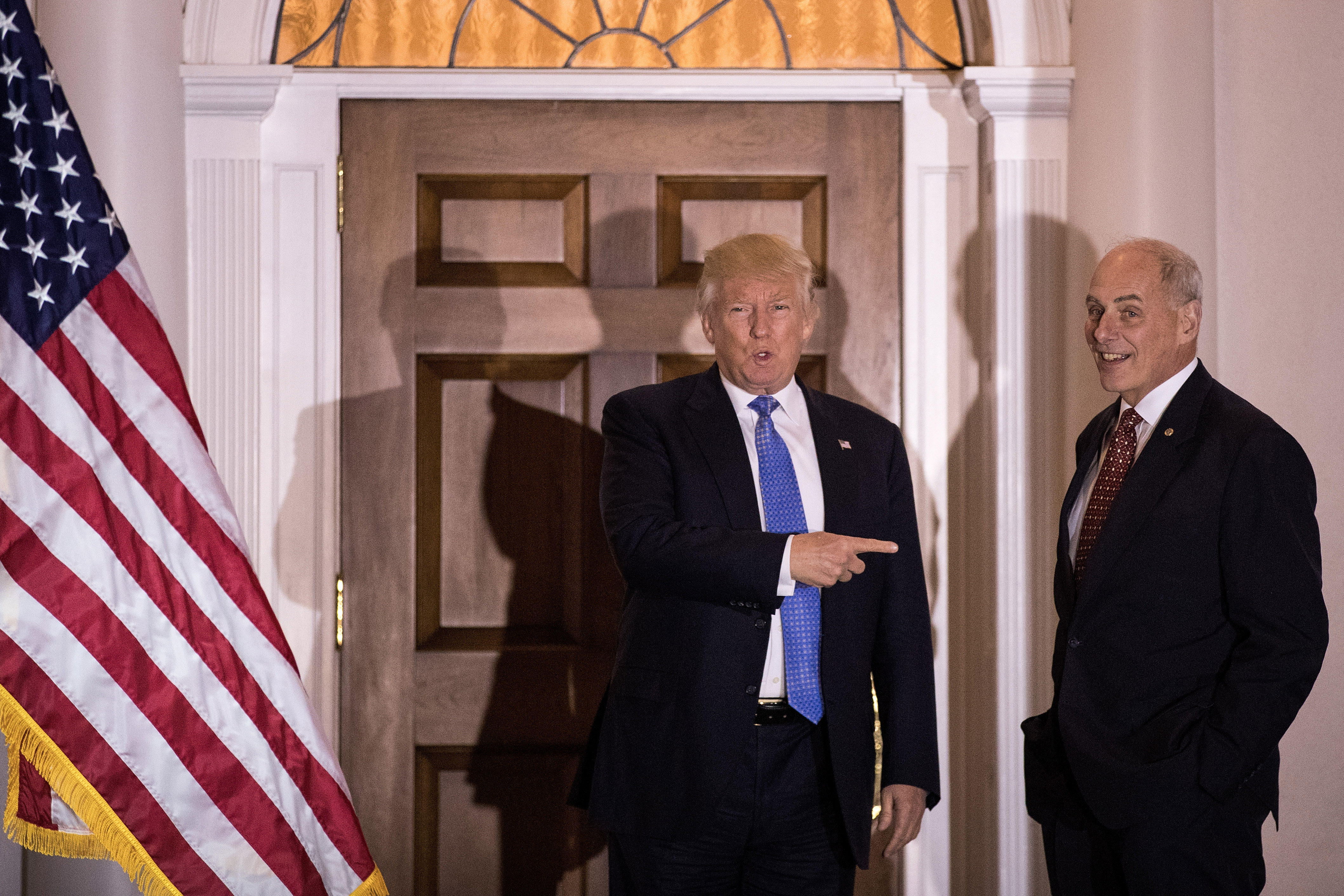 Donald Trump picks Gen. John Kelly for Department of Homeland Security secretary
Donald Trump is tapping Gen. John Kelly to run the Department of Homeland Security, CBS News confirms.
The final request and acceptance, sources told CBS' Major Garrett, occurred while Kelly was traveling in Europe. His pick for DHS secretary will be announced by the transition staff in the coming days.
Kelly is the third general tapped by the president-elect, joining Gen. James Mattis, Mr. Trump's pick to become the next secretary of Defense, and Lt. Gen. Michael Flynn, Mr. Trump's incoming national security advisor.
Like Mattis, Kelly is a Marine with a reputation for bluntness.
Kelly was the commander of U.S. Southern Command until earlier this year. In that posting, he oversaw American military operations in South America and Central America.
Before that, he commanded American forces numerous times in Iraq, and spent a year as the top Marine in that country. He then was an aide to defense secretaries Leon Panetta and Robert Gates.
Created after the 9/11 attacks, the Department of Homeland Security now employs nearly 250,000 people. Trump pledged repeatedly to better secure America's borders on the campaign trail, and it is likely that Kelly, should he take the position, will be central to that effort.
Unlike Flynn, Kelly did not endorse Mr. Trump during the campaign and indicated he would be open to serving in either a Republican or Democratic administration. He has also referred to domestic politics as a "cesspool" in an interview over the summer with Foreign Policy magazine.
Kelly, who served nearly 46 years in the Marine Corps, is the highest-ranking American military official to lose a child in combat since 9/11. His son, Marine Lt. Robert Michael Kelly, was killed in action in Afghanistan in 2010.
CBS News' Major Garrett, Christopher Isham, Steve Chaggaris, and Arden Farhi contributed reporting to this story.
Thanks for reading CBS NEWS.
Create your free account or log in
for more features.