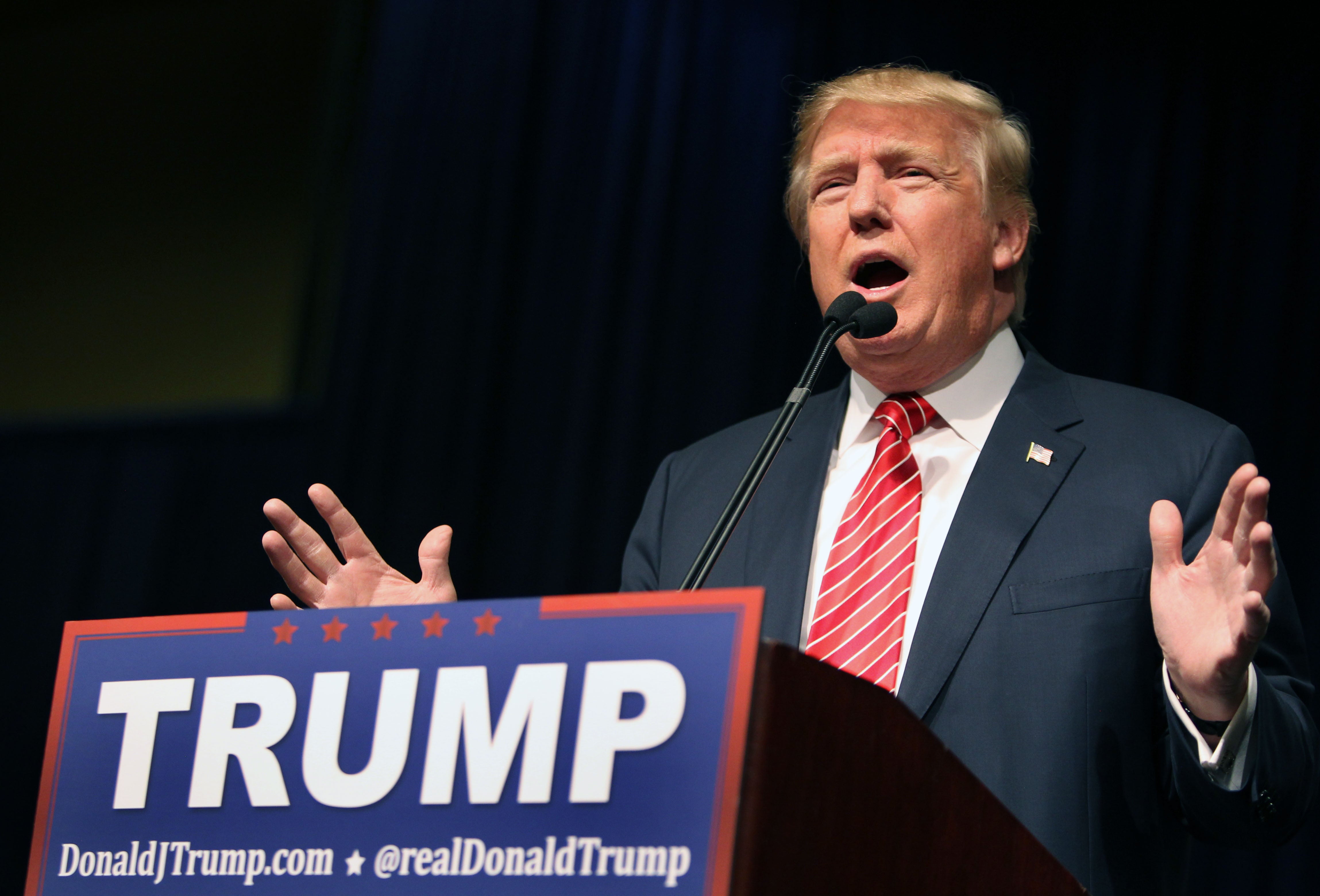 Donald Trump: Don't hand federal lands to states
Real estate mogul Donald Trump would not let states take control of federal lands, the Republican presidential candidate said in a recent interview.
"I don't like the idea because I want to keep the lands great, and you don't know what the state is going to do," Trump said during a talk with Field & Stream magazine earlier this week.
The trade publication, sitting down with Trump at Las Vegas' Shooting, Hunting, and Outdoor Trade Show, had asked about the issue of turning over federally controlled lands to individual states -- an idea previously floated by rival 2016 contender and Kentucky Sen. Rand Paul and supported by staunch states-rights activists.
The proposal has also received more attention in light of recent actions by radical conservatives like Nevada rancher Cliven Bundy and his son Ammon Bundy, who led an armed group earlier this month in occupying a national wildlife refuge in Oregon to protest federal land use policies.
Trump cautioned, however, that states would be unpredictable in maintaining the designated lands.
"I mean, are they going to sell if they get into a little bit of trouble?" Trump asked. "I don't think it's something that should be sold."
He added: "We have to be great stewards of this land. This is magnificent land. And we have to be great stewards of this land."
The billionaire businessman suggested later in the interview that while he was a fan of oil and gas companies drilling and fracking on federal lands, protecting the earth should still be a top priority.
"I'm very much into energy, and I'm very much into fracking and drilling, and we never want to be hostage again to OPEC and go back to where we were. And right now, we're at a very interesting point because right now there's so much energy," Trump said. "And maybe that's an advantage and maybe--actually, it's more of an advantage in terms of your question because we don't have to do the kind of drilling that we did."
"I am for energy exploration, as long as we don't do anything to damage the land. And right now we don't need too much -- there's a lot of energy," he said.
CBS News' Sopan Deb contributed to this report.
Thanks for reading CBS NEWS.
Create your free account or log in
for more features.