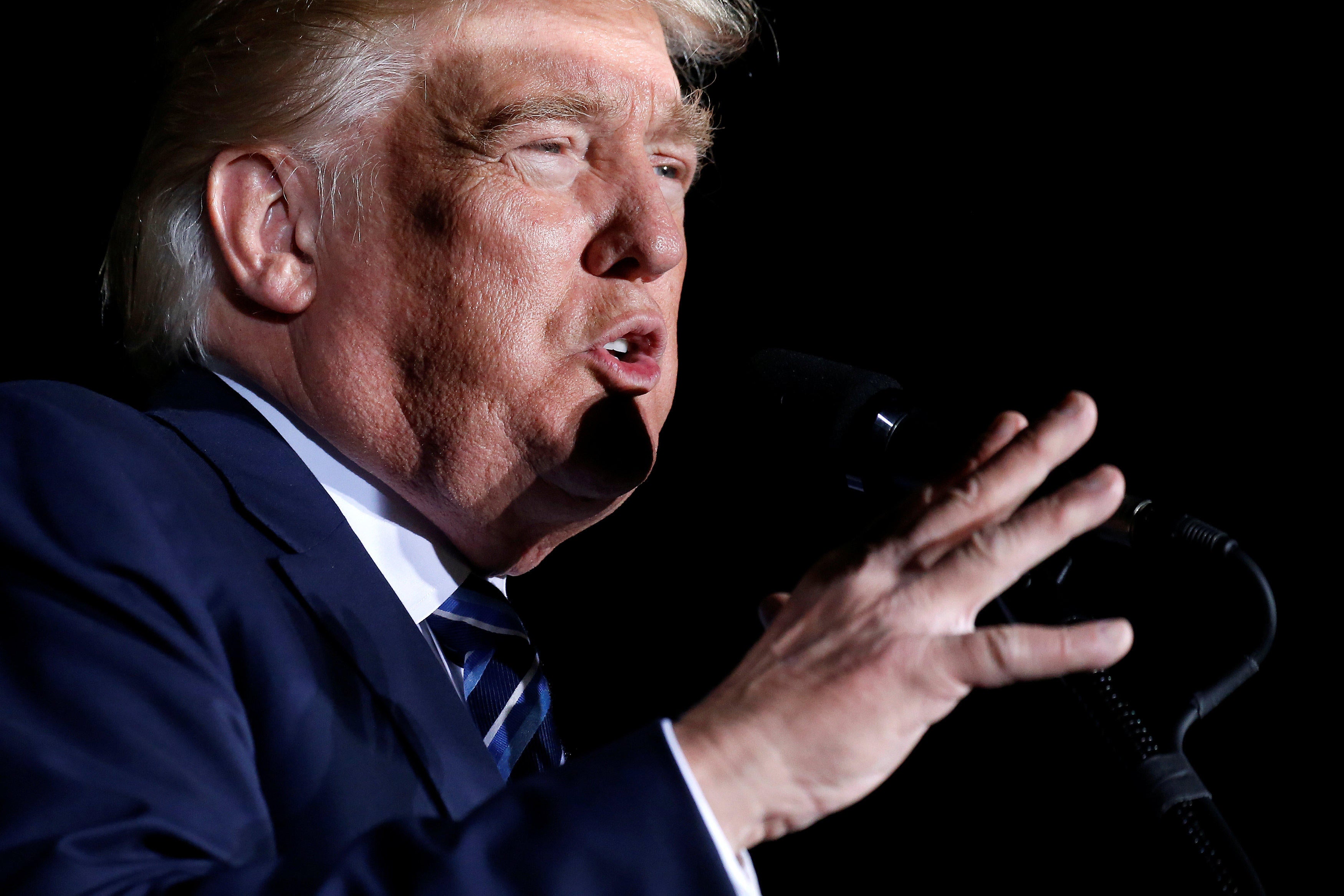 Donald Trump denies using undocumented workers to build new D.C. hotel
Donald Trump late Wednesday rejected the claim that he hired undocumented workers to help build his new hotel in Washington, D.C.
"I didn't hire one illegal immigrant to build Trump International Hotel on Pennsylvania Avenue," Trump said at a rally Wednesday night in Kinston, North Carolina.
Trump was responding to Clinton's comments earlier in the day when she said the GOP presidential nominee "relied on undocumented workers to make his project cheaper."
"She said I used illegal immigrants to build the building. Except I didn't use one. For two reasons," Trump said. "Number one, I didn't want to. And number two, I'm running for president. Why would I, would I do that? So I went with the E-verify system. We didn't have one illegal immigrant on the job. Everybody knows it. Nobody was hired, and believe me, we could've hired plenty. They're all over the place."
Trump admitted that he could have "saved probably a lot of money" if he used undocumented workers, but instead used the E-verify system.
Despite Trump's claim, The Washington Post reported last year that Trump's company did rely on some undocumented workers to finish the $200 million hotel -- the Post spoke to several of the laborers at the construction site. While some were legal, "others quietly acknowledged that they remain in the country illegally," the Post story said. The report said that in interviews with 15 laborers who worked on the building, many of them said they had crossed the U.S.-Mexico border illegally.
Earlier in Wednesday, Trump took a break from the campaign trail for a speech and ribbon-cutting at the hotel.
Trump's comments came with 13 days to go until the election on Nov. 8. North Carolina is a major battleground state up for grabs and a poll released Monday found Trump and Democratic presidential nominee Hillary Clinton are virtually tied in the state.
CBS News' Sopan Deb contributed to this report.
Thanks for reading CBS NEWS.
Create your free account or log in
for more features.