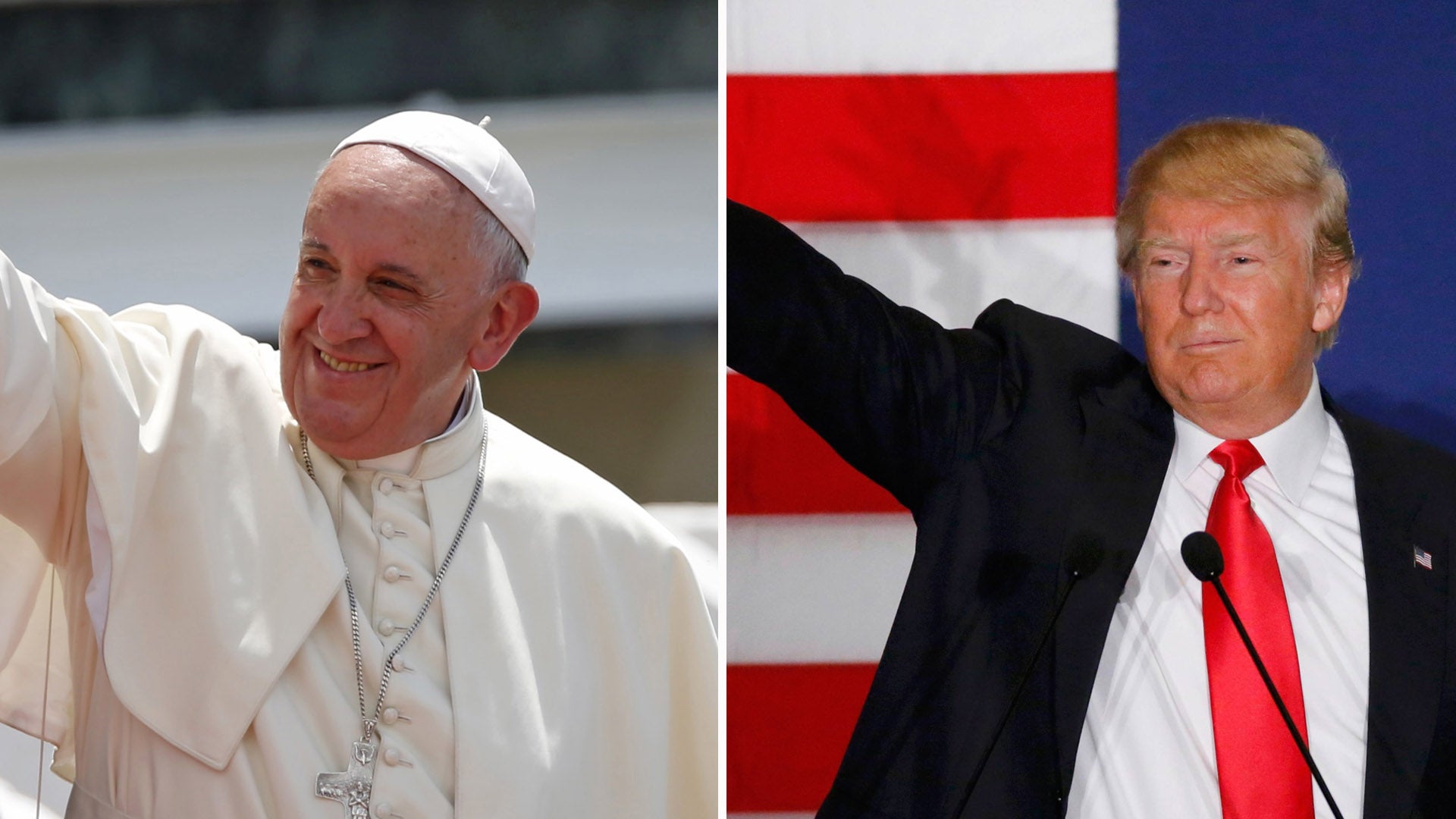 Donald Trump calls Pope Francis "a very political person"
Republican presidential candidate Donald Trump called Pope Francis a "very political person" in an interview with Fox Business Thursday and suggested that he was trying to influence American immigration policy.
"I think he doesn't understand the problems our country has. I don't think he understands the danger of the open border that we have with Mexico, and I think Mexico got him to do it. Because Mexico wants to keep the border just the way it is because they are making a fortune and we are losing," Trump said.
The businessman has previously said flattering things about the pope, suggesting he would want him as his as a guest on his reality show, Celebrity Apprentice. But he has also complained that some of Francis' habits are not "Pope-like."
He has also had some odd discussions about the pope's policy positions. In an August interview on CNN, Trump was asked what he would do if he were in a face-to-face meeting and the pope warned him that capitalism is toxic.
"I'd say, 'ISIS wants to get you,'" Trump said, "You know that ISIS wants to go in and take over the Vatican? You have heard that. You know, that's a dream of theirs, to go into Italy."
When interviewer Chris Cuomo clarified that Trump would try to scare the pope, he replied, "I'm gonna have to scare the Pope because it's the only thing,"
"The Pope, I hope, can only be scared by God. But the truth is -- you know, if you look at what's going on -- they better hope that capitalism works, because it's the only thing we have right now. And it's a great thing when it works properly," he said.
He later added that he doesn't believe the pope is opposed to capitalism.
Trump also tied with the pope for second place in Gallup's survey of the most admired man and woman published in December. The most-admired man was President Obama.
Thanks for reading CBS NEWS.
Create your free account or log in
for more features.