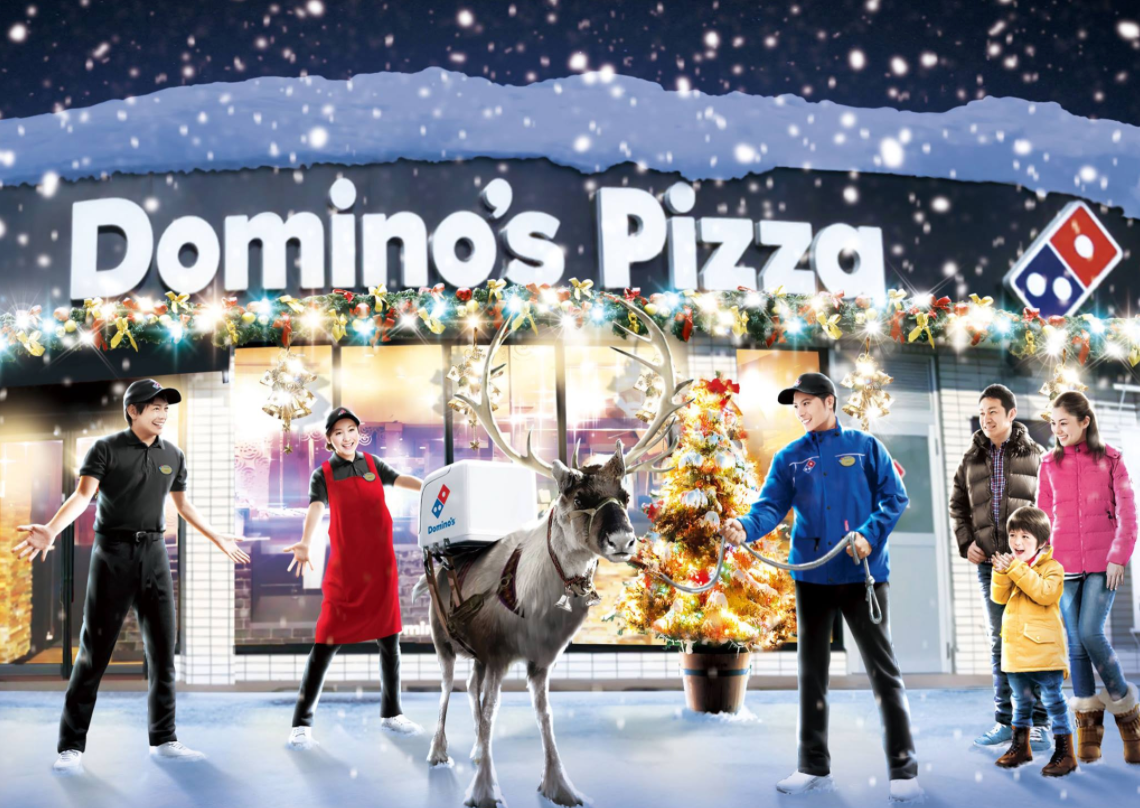 Domino's Japan is training reindeer to deliver pizzas this winter
While Santa Claus is busy loading his sleigh with Christmas gifts this holiday season, some of his reindeer friends will be preoccupied with a task of their own: delivering pizzas.
Domino's Japan recently announced that they're training the animals — under the guidance of the Research Center of Hokkaido — to help deliver pizzas during the cold and snowy winter months ahead.
"There is a possibility [snow] may interfere with delivery," Domino's Japan explained in a news statement last week. "Domino's Pizza Japan will set up a 'Snowfall Delivery Countermeasure Room' to promote pizza delivery by reindeer."
A video released by the company shows employees attempting to tie delivery boxes on the reindeers' backs. Workers screeched as the boxes continued to slide right off the furry animals' backsides.
Eventually, the frustrated employees gave up and opted for a red sleigh instead, which appeared to be successful.
The employees then attached a GPS tracking device to the reindeer, which will allow customers to track their food delivery. The tracking device will work similarly to the current program that tracks deliveries on bicycles, Domino's Japan explained.
The company still has some kinks to work out, but hopes the service will be up and running in early December.
Domino's said it's testing out a variety of delivery methods in countries around the world, and has high hopes for this new Christmas-themed delivery service in Japan.
This isn't the first time the pizza giant gave customers a unique delivery option. Last year, Twitter users were able to order a cheesy pizza simply by tweeting the pizza emoji to @dominos.
Now customers are left wondering: What wild idea will Domino's think up next?
Thanks for reading CBS NEWS.
Create your free account or log in
for more features.