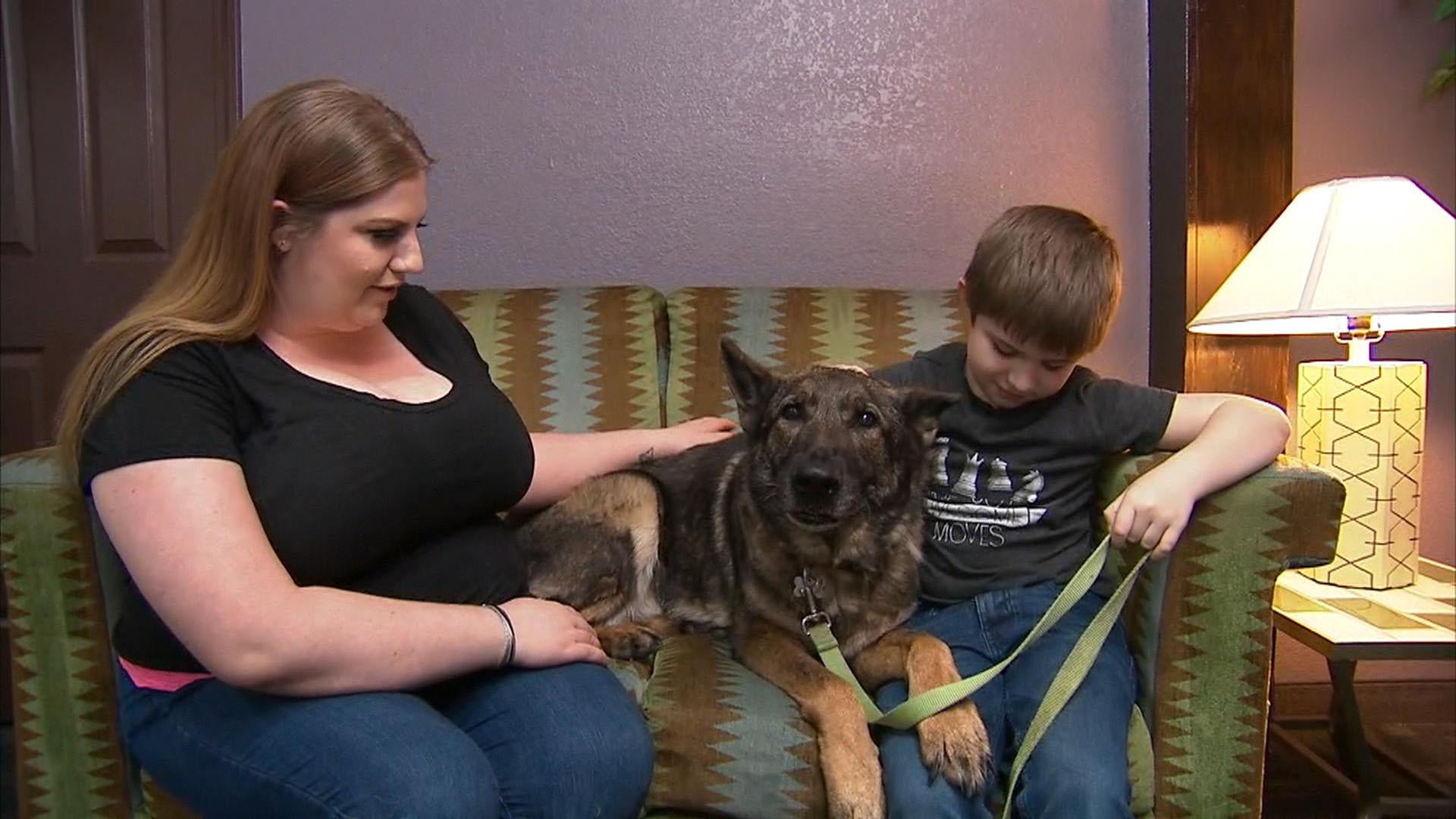 Dog mistakenly sent to Japan by United gets a private jet home
A German shepherd is finally back home with his family Friday morning after United Airlines mistakenly sent him halfway across the world. Irgo was supposed to land in Kansas City with his owners on Tuesday, but United flew him to Japan instead.
That mistake came after an incident earlier this week when a dog died mid-flight after a flight attendant insisted it go in an overhead bin. It's been a costly week for United Airlines, but not just in terms of public relations. United flew Irgo back to the U.S. on a private plane, the average cost for a flight that is more than $90,000, reports CBS News' Vladimir Duthiers.
Despite the mix-up, the Swindle family was all smiles as they reunited with their dog at the Wichita airport Thursday night.
"It feels absolutely amazing to finally have him back. It's been a long four days," said Irgo's owner.
Kara Swindle and her family are relocating to Kansas from the West Coast, but when they went to pick up Irgo from the Kansas City airport on Tuesday, United Airlines gave them a different family's dog instead.
"I walked over to the kennel and I called his name. And up popped this Great Dane instead of my German shepherd. And it was just instant tears because this wasn't my dog and I had no idea where my dog was," Swindle recalled. "It has been the absolute worst nightmare. We already have so much going on and then to throw this into it. I don't know how much more I can take."
United transported more than 130,000 animals last year. Eighteen of those died and 13 were injured, a much higher rate than any other airline. United has apologized for the mistake but Swindle says it's not enough.
"I hope they somehow put into some policy that this never happens again, just so we can make sure that nobody ever goes through this again, because what I have felt these last couple days, I don't want any other dog owner to ever feel again," she said. "Not knowing where your beloved pet is, it really is a nightmare."
United Airlines is still investigating how the mix-up happened and have not released any new information. They say the dogs were switched during their connection in Denver. Swindle says that if they travel with Irgo again it will be on a boat, not a plane.
Thanks for reading CBS NEWS.
Create your free account or log in
for more features.