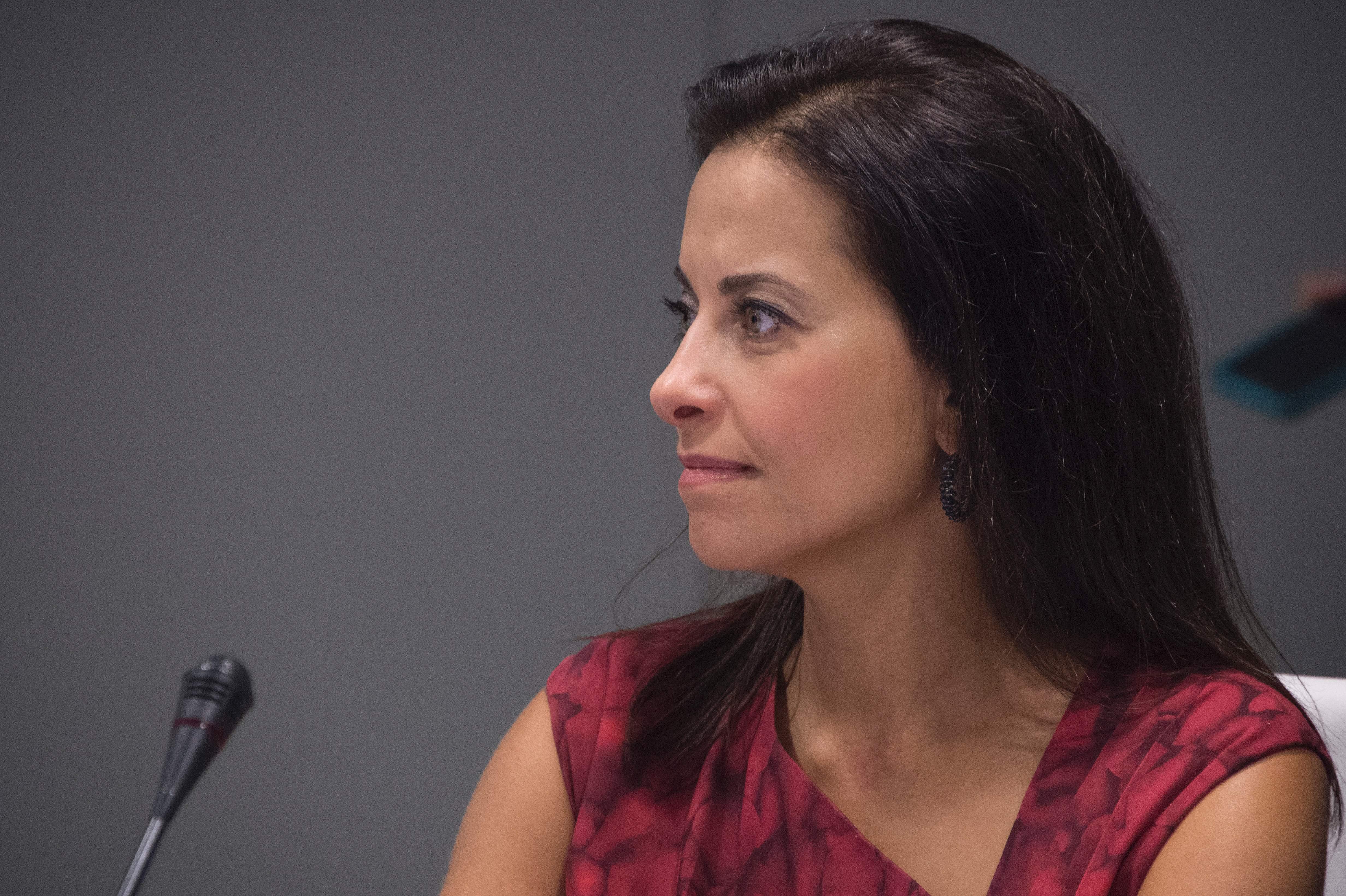 Dina Powell, senior Trump adviser, leaving White House early next year
Dina Powell -- the White House's deputy national security adviser -- will soon be leaving her post, White House officials said Friday.
Powell will serve in the administration "until early next year," according to White House press secretary Sarah Sanders. Powell has also served as the assistant to the president and senior counselor for economic initiatives, and worked on Middle East issues for the administration. Key White House officials indicate Powell will continue to work with them on Middle East peace in some capacity, although the details of that involvement have yet to be announced.
The Washington Post first reported Powell's departure.
Sanders said Powell had always planned to serve one year in the administration before returning to New York, where her family lives and where she previously worked as a Goldman Sachs executive.
"Dina Powell has been a key, trusted advisor in this administration," Sanders said in a statement. "She has always planned to serve one year before returning home to New York, where she will continue to support the President's agenda and work on Middle East policy. She will serve in the administration until early next year."
Powell's departure comes at a critical juncture for the Middle East Peace process, after President Trump recognized Jerusalem as Israel's capital and pledged to move the U.S. embassy from Tel-Aviv to Jerusalem.
National Security Adviser H.R. McMaster said the administration looks forward to working with her on Middle East peace.
"Dina has been an invaluable member of President Trump's team," McMaster said in a statement. "She is one of the most talented and effective leaders with whom I have ever served. All of us look forward to continuing to work with her, as she continues to support this Administration's efforts on Middle East peace and other issues."
Jared Kushner, the president's son-in-law and senior adviser who has been tasked with handling the White House's Middle East peace efforts, said Powell is a "valued member" of the Israeli-Palestinian team, and will "continue to play a key role in our peace efforts."
Thanks for reading CBS NEWS.
Create your free account or log in
for more features.