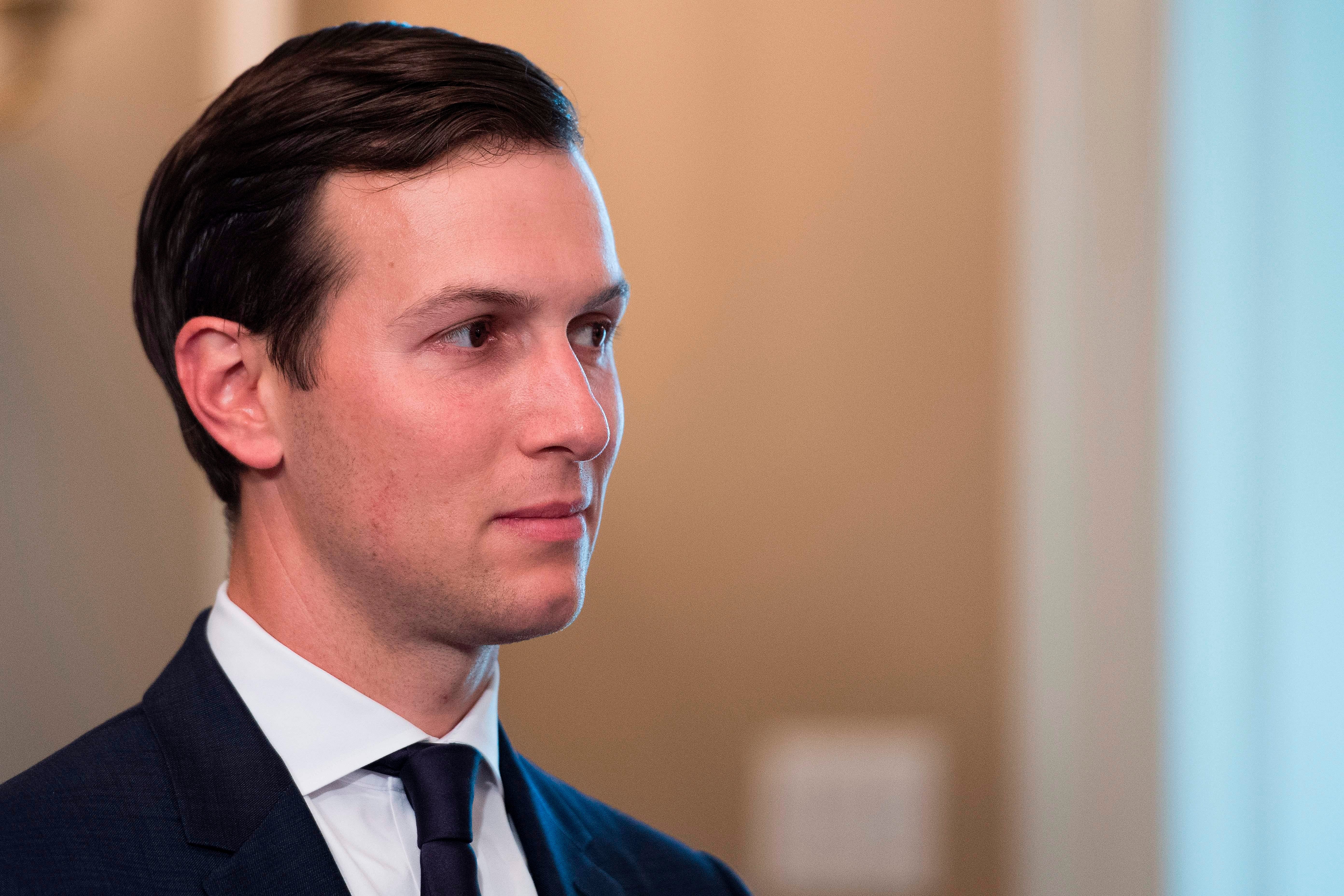 White House envoy Jared Kushner begins Mideast peace push
White House adviser Jared Kushner has begun a round of talks with Israeli and Palestinian leaders as he resumes efforts to restart peace negotiations.
Kushner, who is President Trump's son in law, arrived at Israeli Prime Minister Benjamin Netanyahu's office in Jerusalem on Thursday afternoon. He was then to head to the West Bank city of Ramallah to see Palestinian President Mahmoud Abbas in the evening.
Video of the meeting provided by the U.S. Embassy in Israel showed Netanyahu welcoming Kushner. The Israeli prime ministers said he thought peace, stability and security in the region were all "within our reach."
The Trump White House has been relatively silent regarding the overseas trip, only confirming to CBS News that Kushner, Middle East envoy Jason Greenblatt and deputy national security adviser Dina Powell had left the U.S. Sunday evening and were in "the region on Monday."
No details were provided by the White House on which country or countries they visited Tuesday or Wednesday morning after repeated inquiries by CBS News. A U.S. Secret Service official confirmed the delegation was in Qatar Monday.
State Department Spokesperson Heather Nauert confirmed however, that Kushner and his team met with Qatari Emir Sheikh Tamim bin Hamad Al Thani on Tuesday.
A readout of the visit from the U.S. embassy in Doha confirmed Nauert's statements, saying the team met to "discuss advancing President Trump's goal of a genuine and lasting peace between the Israelis and the Palestinians."
"The parties discussed the importance to the peace effort of countering terrorists and extremists, and improving the humanitarian situation in Gaza. The two sides affirmed the close relationship between the United States and Qatar and committed to strengthening the relationship and close cooperation," the readout read.
Jordanian media published a photo that showed Kushner also meeting with King Abdullah in Amman on Tuesday.
The U.S. embassy in Saudi Arabia issued a press release Tuesday saying that the group had met with Saudi Crown Prince Mohamed bin Salman, but it did not disclose where the meeting was held.
CBS News confirmed via sources within the Egyptian government, Kushner, Powell and Greenblatt met with Egyptian president Abdel Fattah el-Sisi in Cairo on Wednesday.
A readout from the U.S. embassy in Cairo posted on Thursday says that the two sides "affirmed their close relationship and committed to strengthening their close cooperation."
According to the readout, the meeting was also an opportunity to "advance their shared goal of working toward a genuine and lasting peace between the Israelis and the Palestinians, and ensuring security, stability, and prosperity across the Middle East and beyond."
The teams also stressed their "shared priority of cutting off all support for terrorists and extremists," according to the readout.
A video posted on the U.S. embassy in Tel Aviv's Facebook page showed highlights of Thursday's meeting between Kushner's delegation and Israeli Prime Minister Benjamin Netanyahu.
Netanyahu told Kushner that the two sides had "a lot of things to talk about" including "how to advance peace, stability and security in our region", something the prime minister said was "within our reach" of achieving.
He called the meeting with Kushner a sign of the great alliance between the U.S. and Israel.
Kushner told Netanyahu that Mr. Trump is "very committed" to achieving a deal that will bring "prosperity and peace to all people in this area."
Mr. Trump took office with hopes of forging what he calls the "ultimate deal" between Israelis and Palestinians.
But there have been no breakthroughs so far, and Palestinian officials have begun to voice impatience with the lack of progress.
CBS News' Arden Farhi contributed to this report.
Thanks for reading CBS NEWS.
Create your free account or log in
for more features.