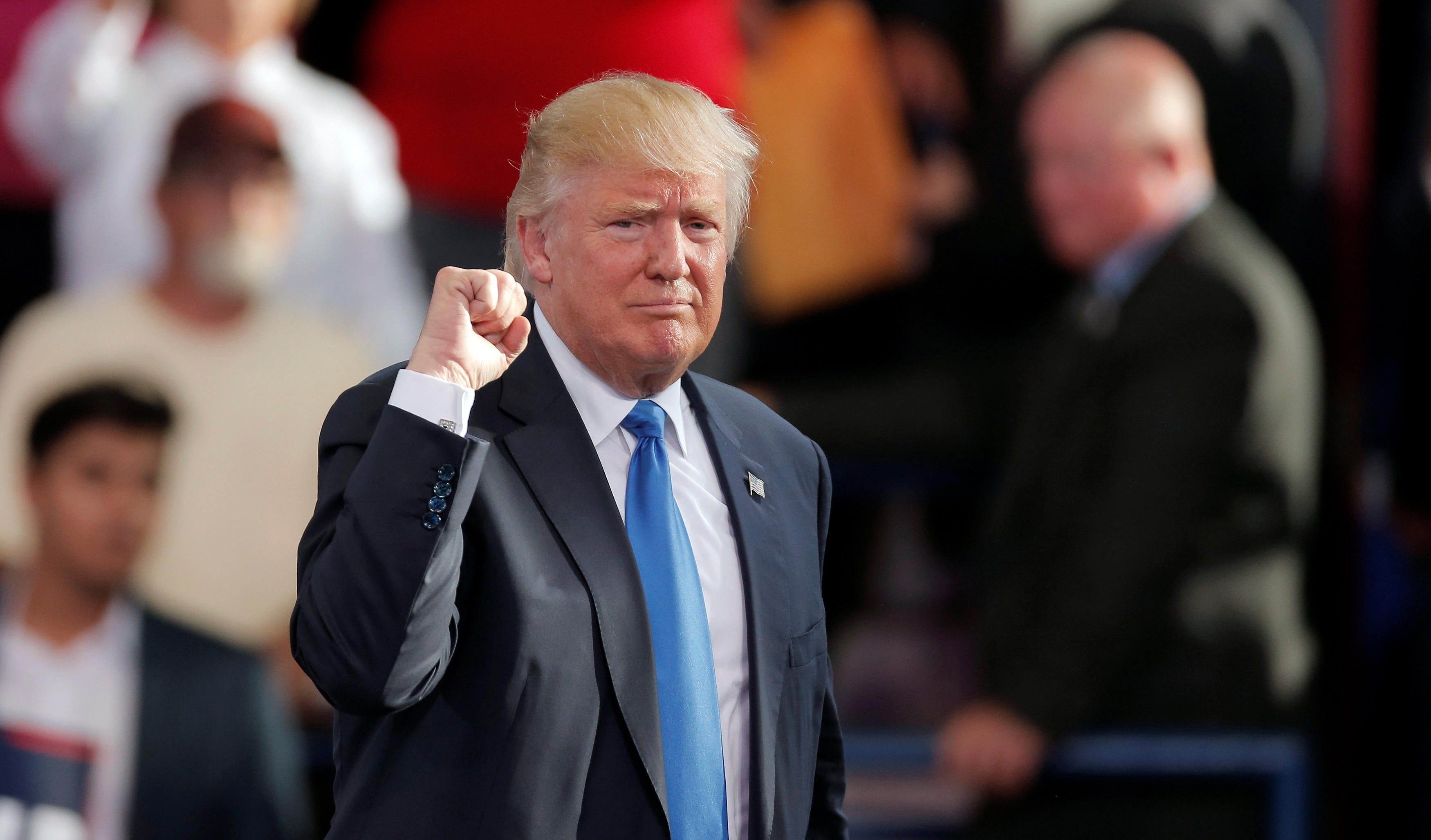 Donald Trump on refusing presidential salary: "I'm not taking it"
It wasn't long after Donald Trump's victory this week that questions began to circulate about what would happen to his business empire and income when the business mogul becomes president.
During his first television interview as president-elect on Sunday, Trump told 60 Minutes' Lesley Stahl that he wouldn't take a salary as president.
"Well, I've never commented on this, but the answer is no," Trump said. "I think I have to by law take $1, so I'll take $1 a year. But it's a -- I don't even know what it is."
Stahl reminded the president-elect, "[That's] $400,000 you're giving up."
Again, Trump answered, "No, I'm not gonna take the salary. I'm not taking it."
From the very beginning, Trump has promised that he'd set businesses concerns aside if he was elected. In fact, he told "Face The Nation" moderator John Dickerson last October that he's been "phasing out" his role throughout his campaign.
"Look, I would cut all ties.... I wouldn't care about it," Trump told Dickerson. "My kids will run it. I wouldn't want to expand very much. It wouldn't matter to me. I have a chance at making America great again; that's the whole focus."
He promised last year that he would refuse to take a salary as president, too.
During a campaign appearance in Rochester, New Hampshire, last October, the billionaire told a crowd he would not be accepting the $400,000 annual salary if he became president.
"The first thing I'm going to do is tell you that if I'm elected president, I'm accepting no salary, OK?" Trump said. "That's not a big deal for me."
On Federal Election Commission forms, Trump reported 2015 income exceeding $557 million. (And he appeared to acknowledge in the final presidential debate that he avoided paying any federal income tax for years.) So he probably doesn't need the money.
Days later, Trump held a Twitter Q&A, encouraging the American people to ask him questions using the hashtag #AskTrump.
One user asked, "Will you forgo the presidential salary if elected?"
Trump confirmed for a second time that he would refuse to take a salary.
"As far as the salary is concerned — I won't take even $1," said Trump. "I am totally giving up my salary if I become president."
According to Forbes' latest investigation released in September, the business magazine estimates Trump's wealth is around $3.7 billion — down $800 million from a year ago.
Trump wouldn't be the first president to forgo a salary.
According to Snopes.com, he would be joining John F. Kennedy and Herbert Hoover, who both donated their entire presidential salaries to charity.
Thanks for reading CBS NEWS.
Create your free account or log in
for more features.