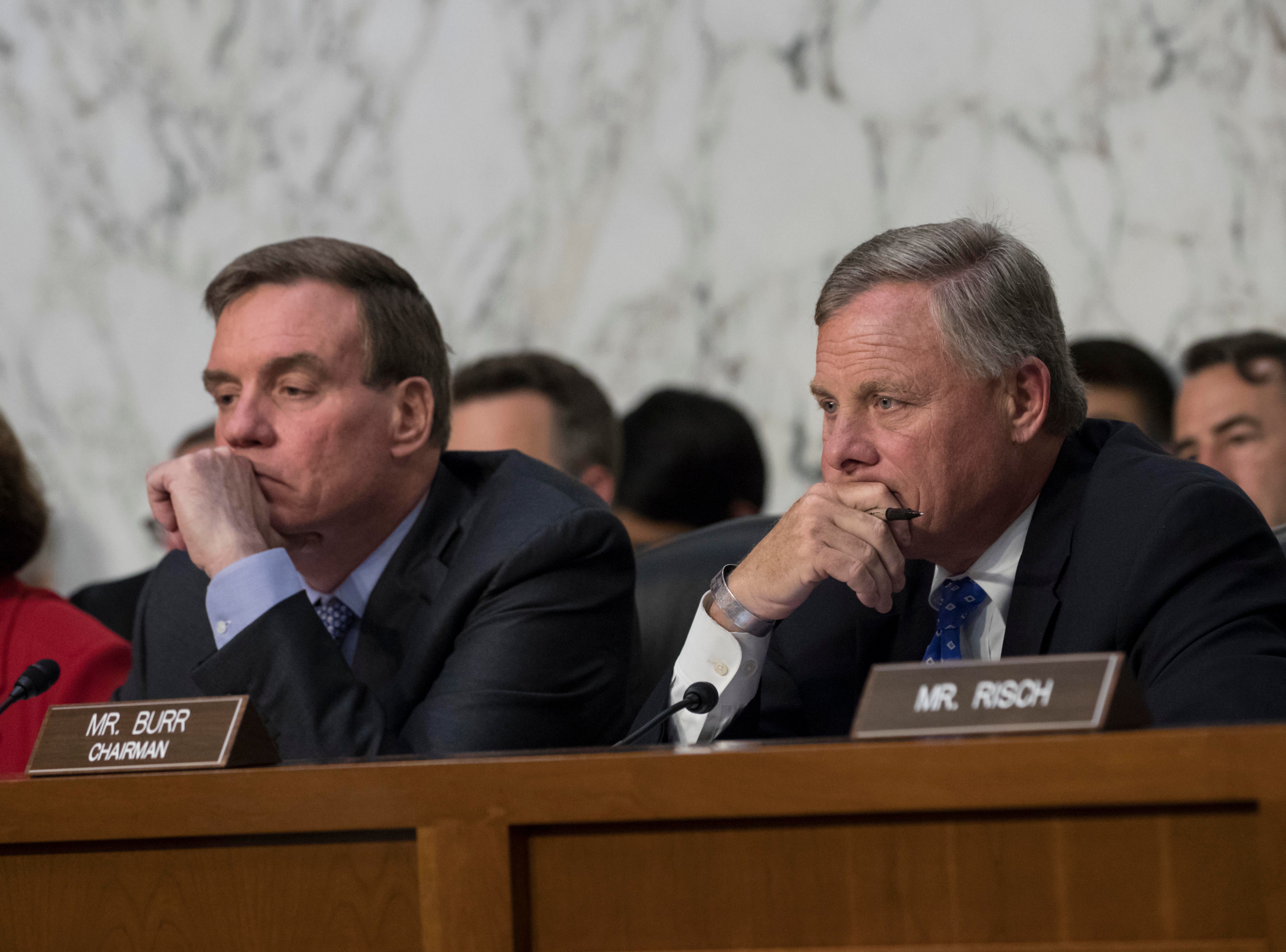 DHS official: Election systems in 21 states were targeted in Russia cyber attacks
A Homeland Security (DHS) official told a Senate panel that election systems in 21 states were targeted in Russian cyber attacks in the 2016 presidential election.
Dr. Sam Liles, acting director of the Cyber Division of DHS, told the Senate Intelligence Committee that prior to the election, DHS had no indication that any adversaries, including the Russian government, were planning activities that would change the outcome of the election. However, DHS did detect activities throughout the spring and summer 2016 and later received reports of cyber probing of election infrastructures.
Liles said that it is important to note "None of these systems were involved in vote tallying."
He also told lawmakers that the activity by Russian hackers exploiting known vulnerabilities was indicative of "simple scanning," an act he compared to someone "walking down the street to see if you are home."
"A small number of networks were exploited -- they made it through the door," said Liles.
Wednesday's testimony by members of DHS and the FBI was the sixth open hearing on Russian influence on the 2016 election.
In opening remarks, Senate Intelligence Committee Vice Chair Mark Warner of Virginia called it a watershed moment in political history.
"This was one of the most significant events any of us on this dais will be asked to address in our careers, and only with a robust and comprehensive response will we be able to protect our democratic process from even more drastic intrusions in the future."
He added, "At a minimal cost, Russia sowed chaos in our political system and undermined faith in our democratic process."
Warner said DHS had confirmed only two intrusions into the voter registration databases, in Arizona and Illinois.
In light of the cyber attacks, Jeanette Manfra, Acting Director of the Undersecretary at DHS, said the agency still has confidence in voting processes because they are "fundamentally resilient."
But DHS would not provide the exact states that were targeted because it is "important to protect the confidentiality we have and the trust we have with that community," Manfra said.
Warner argued that the country is "not any safer" not knowing the exact states that were impacted by the hack.
Sen. Marco Rubio echoed Warner's concerns, saying as the investigation moves forward, "it is important Americans understand how our voting systems work and communicate that in real time." He suggested if additional reports on compromised systems occurs in the 2018 election "we can put out information in September so there aren't any doubts."
Manfra reassured Senators the agency will continue to investigate the cyber attack, saying "this is one of our highest priorities." She added, "we aren't looking toward just 2018" noting the importance of state and local elections throughout the calendar year.
However, Connie Lawson, President-Elect of the National Association of Secretaries of State (NASS), expressed to lawmakers that state's are increasingly concerned DHS is not communicating enough about potential cyber attacks or threats, saying officials only recently learned about a threat in a leaked NSA report. This was after DHS had repeatedly told state election officials that no credible threats existed in the Fall of 2016.
"It remains unclear why our intelligence agencies would withhold timely and specific threat information from chief state election officials, who can use it to better defend their systems and neutralize specific threats," said Lawson.
Steve Sandovoss, Executive of Illinois' State Board of Elections said that FBI officials never even informed them that it was the Russians who were behind the attacks on voting systems, a move Warner called "stunning."
When asked if there were any remaining states that were not aware if they were attacked, Lawson said her home state of Indiana was never notified of such an intrusion, and assumed many others were not as well.
Warner said it was "totally unacceptable" local election officials don't even know if their state was part of the 21 targeted, saying there are many who claim Russia was not behind the attack, making the issue of notifying election officials even more vital.
"There are some still in the political process that believe this whole Russian incursion is a witch hunt into fake news, I can see some local official saying this is not a problem, this is not a bother."
Committee Chairman Richard Burr also asked whether the DNC hack was intended to launch the election year intrusion by the Russians, or whether it was one of multiple phishing expeditions by Russian actors.
Priestap replied that it was "one of many efforts."
"You can call it a phishing expedition," he said, "but they don't go after one place, they go after lots of places" -- "at least hundreds," he added.
CBS News' Julia Kimani Burnham contributed to this report.
Thanks for reading CBS NEWS.
Create your free account or log in
for more features.