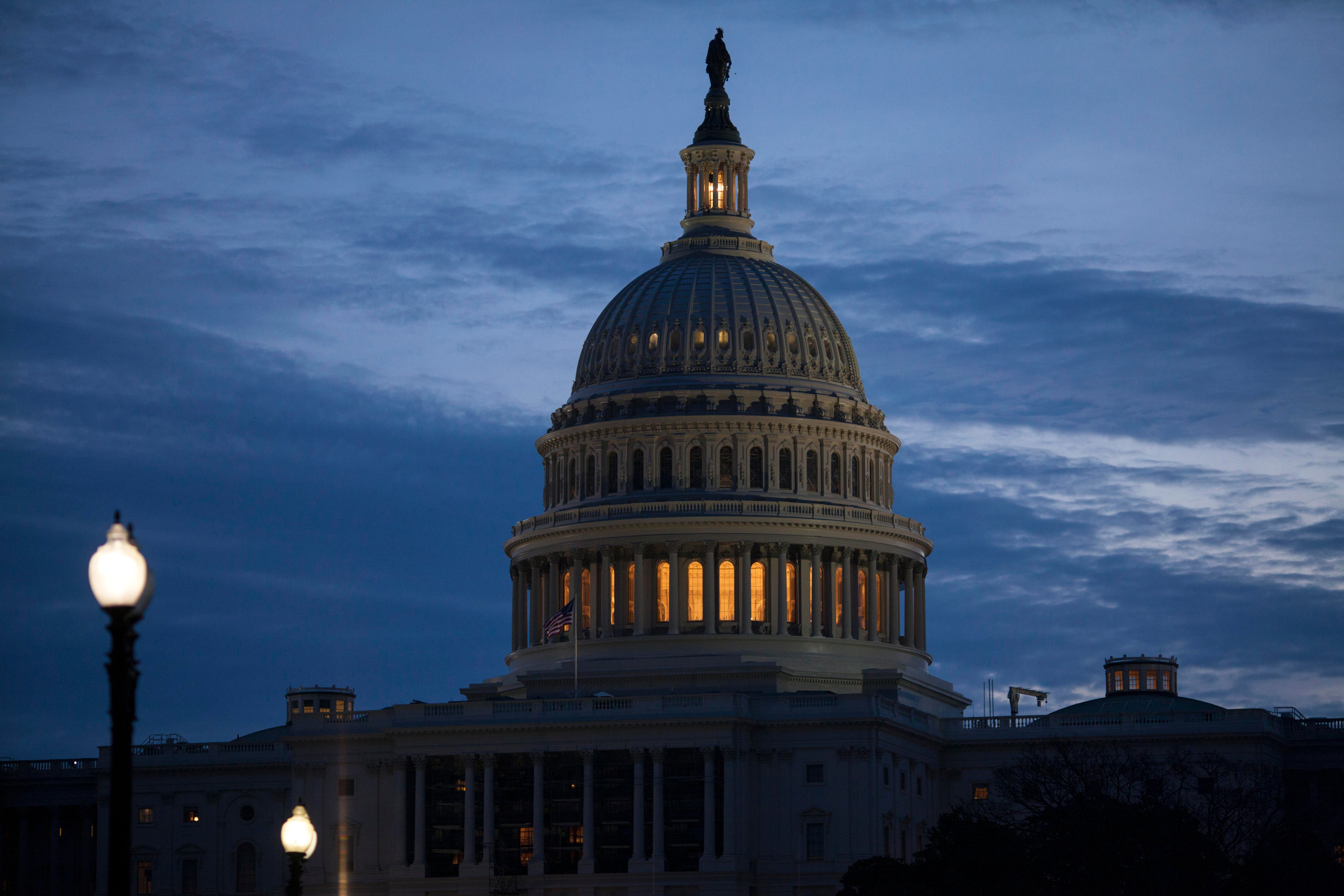 Democrats confident Congress will ignore Trump's $18B cuts in spending talks
The Republican-controlled Congress is ignoring President Trump's proposal of nearly $18 billion cuts for 2017 in its negotiations for a spending package lawmakers must pass before the end of the month, multiple Democratic sources say.
A Democratic appropriations aide told CBS News that Mr. Trump's requested $18 billion in cuts for the current fiscal year are not in the scope of current and ongoing negotiations. The source said that there are many open items, and negotiators have not resolved how the final package will respond to the administration's supplemental request for defense and border security funding.
Another congressional source said there doesn't seem to be a lot of interest on either side of the aisle so far in pushing the cuts that are not related to defense spending.
Appropriators were already engaged in bicameral, bipartisan negotiations before the administration requested these cuts late last month, said Jay Tilton, press secretary to Sen. Patrick Leahy, D-Vermont, on the Senate Appropriations Committee.
"They remain in those good faith negotiations today, consistent with the bipartisan budget agreement," Tilton told CBS.
The cuts for non-defense programs are "dead" and "buried," said Steve Bell, senior adviser at the Bipartisan Policy Center, who helped invent the use of budget reconciliation as staff director on the Senate Budget Committee during the Reagan administration.
But Republican sources are not admitting that the cuts are being excluded from talks.
"Everything is still under negotiations," said Jennifer Hing, spokeswoman to Republicans on the House Appropriations Committee.
Bruce Evans, staff director to Republicans on the Senate Appropriations panel, said he couldn't confirm that the cuts are being excluded and said that "the proposal is not being ignored."
However, there's a reason why the negotiations over the spending package must be bipartisan -- Republicans need Democratic votes to ensure passage. Republicans face a 60-vote threshold to advance such legislation in the Senate, which means it must win over Democrats, who clearly have leverage in the talks. The Senate currently has 52 Republicans and 48 Democrats.
Congress is about to depart Washington for a two-week recess and will only have four days in session when they return to pass a new package. The text of the bill is expected to be released toward the beginning of the last week of April.
While GOP staffers have been cagey about the nature of the spending talks, top Republican lawmakers have been hinting over the last week that President Trump's cuts won't be considered. For one, it's too late to incorporate them into spending measures that appropriators have been crafting since early last year.
At a weekly Senate GOP leadership press conference last week, Sen. Roy Blunt, R-Missouri, vice chairman of the Senate Republican Conference, signaled that the cuts would be set aside for now.
"All of the committees, House and Senate leaderships are working together to try to finalize the rest of the [fiscal year 2017] bill. My guess is that comes together better without the supplemental and that that's something that can be accomplished and we're not quite there yet, but a lot of hard work has gone into that," Blunt said. The "supplemental" he referred to here is the president's request for $18 billion in non-defense cuts for 2017.
He added that lawmakers are "very close to potentially having a full-year update and then deal with the supplemental at a later time."
Senate Majority Leader Mitch McConnell, R-Kentucky, also added that there's "no desire" for a continuing resolution (CR), which is a measure that continues current spending levels.
"Democrats and Republicans, as Senator Blunt indicated, are working together on this and we fully anticipate getting an outcome prior to the end of April," McConnell said.
The White House's Office of Management and Budget submitted a supplemental request to Congress totalling nearly $18 billion in non-defense cuts last week. The document includes a $1.2 billion cut to the National Institutes of Health, a $1.3 billion cut to Pell Grants, $100 million cut to a mental health block grant, $439 million cut to AmeriCorps, and a $292 million cut to PEPFAR, the President's Emergency Plan for AIDS relief, that was started under President George W. Bush, among many others.
Republicans are focused on avoiding a government shutdown on their watch after their failure to pass legislation in March to repeal and replace Obamacare.
"We're not gonna have a government shutdown," Speaker Paul Ryan, R-Wisconsin, said in an interview that aired last Thursday with "CBS This Morning" co-host Norah O'Donnell. "The president doesn't want to have a government shutdown. It's funding the government from April 28 to September 30."
During the interview, Ryan suggested that Congress won't fulfill the Trump administration's request for additional money for the Department of Homeland Security for Mr. Trump's border wall for this year, though he said there will be funding for border security.
"The big chunk of money for the wall, really, is...next fiscal year's appropriations because they literally can't start construction even this quickly," Ryan said.
In its initial budget blueprint released earlier this month, the White House had requested $1.4 billion for the current fiscal year to fund the initial development for the wall. Democrats have made it clear that they would oppose any spending bill that includes money for the proposed wall.
On "Fox News Sunday," McConnell said he was "very confident" that Congress would avoid a government shutdown.
"The two Appropriations committees are working on the bills on a bipartisan basis. We'll be talking to Senate Democrats. They will be relevant to the process. It will require 60 votes," he said.
Congress must pass a new spending package by April 28 or the government will shut down. Republicans forced a 16-day government shutdown in October 2013 as Sen. Ted Cruz, R-Texas, led the effort to defund Obamacare. Since then, Republicans have risked shutdowns over President Obama's 2014 immigration actions, which were halted by a federal court, and over defunding Planned Parenthood in 2015.
Lawmakers are very late passing 2017 funding. The government has been running on 2016-level funding even though the fiscal 2017 year began last October. At the time, Republicans decided to wait on the 2017 package, delaying consideration to this year, so that the Trump administration had a say over funding. The real battle, though, will be over 2018 level funding and the deadline to pass that will be Sept. 30.
Thanks for reading CBS NEWS.
Create your free account or log in
for more features.