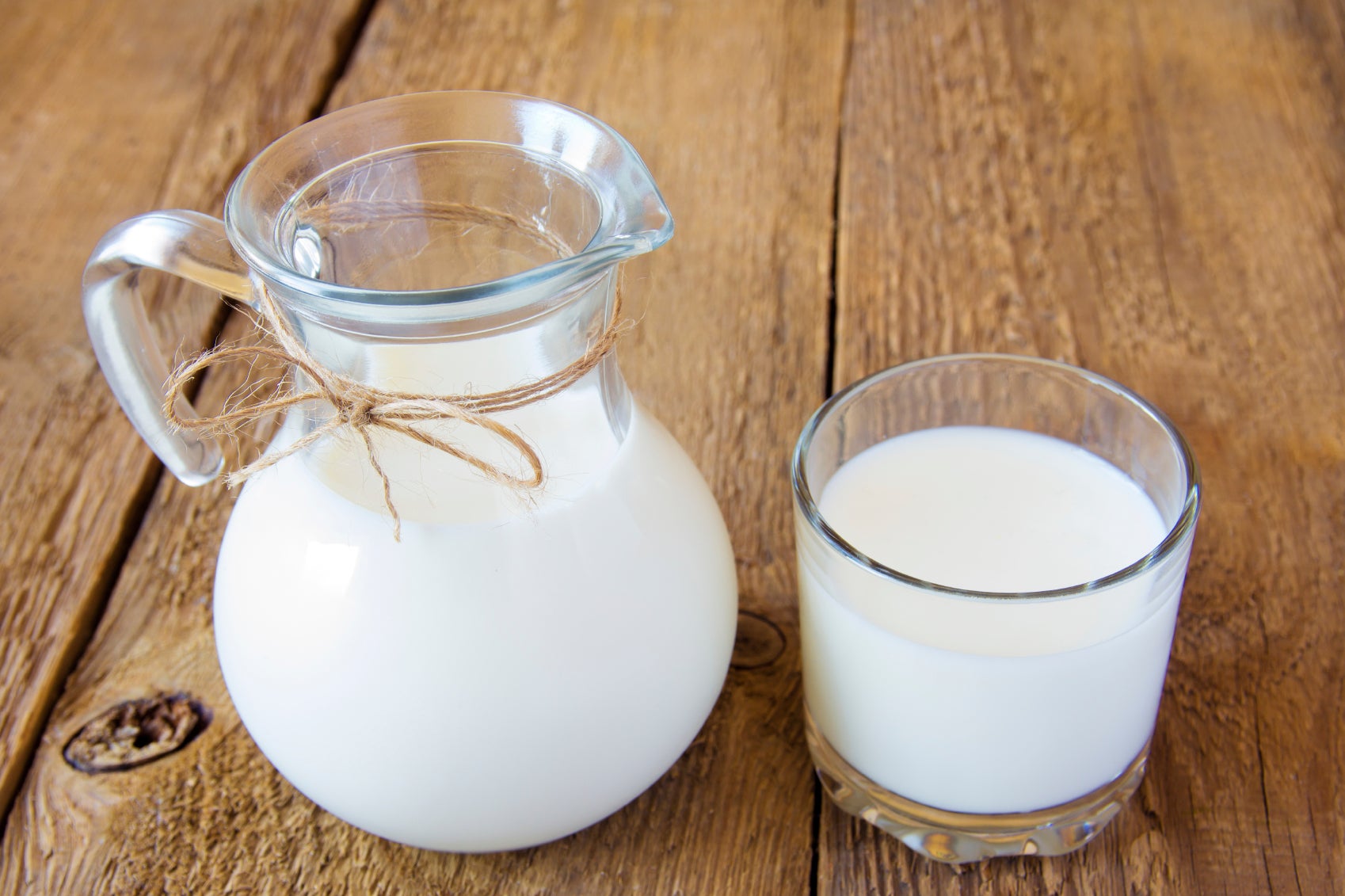 Deadly listeria outbreak linked to raw milk
Health officials say a deadly outbreak of listeria has been linked to raw milk from an organic farm in Pennsylvania.
The illnesses happened in 2014 but it took investigators until now to determine the cause. Two patients got sick from the bacteria, one in California and one in Florida, and the patient in Florida died.
The U.S. Centers for Disease Control and Prevention reported Friday that the outbreak had been traced to unpasteurized raw milk produced by Miller's Organic Farm in Bird-In-Hand, Pennsylvania.
In January, the FDA found listeria in samples of raw chocolate milk produced by the same company, and said genetic testing confirmed it was closely related to the strain that sent the two patients to the hospital in 2014.
Amos Miller, the owner of Miller's Organic Farm, said the company operates as a private membership club and only supplies milk and other farm-grown products to members. It does not distribute to retail stores or other outlets. For that reason, Philly.com reports the farm is not licensed or inspected by state agriculture officials.
Miller told CBS News on Friday that the company is still selling raw milk and was not aware of any health problems. "I don't know that it was proved it's on the farm here," he said. "We hope and pray for the best."
Public health officials have long advised people not to drink raw milk or consume other unpasteurized dairy products because of the risk that it may contain dangerous pathogens like listeria, salmonella, E. coli and campylobacter bacteria. Pasteurized milk has been heated to high enough temperatures to kill the bacteria.
There have been a number of other widely publicized listeria outbreaks in recent years, including one last year traced to Blue Bell Creameries ice cream which killed three people and sickened 10. In 2014, seven people died from listeria in caramel apples.
Young children, older adults, and people with weakened immune systems are at highest risk of severe illness from listeria. It's also a serious concern for pregnant women as the bacteria can lead to miscarriage, stillbirth, premature delivery or life-threatening infections in newborns.
The CDC says symptoms of listeriosis usually develop within a few days of eating contaminated food and may include fever, muscle aches, headache, stiff neck, confusion, loss of balance, and convulsions. Life-threatening complications can develop if the bacteria gets into the bloodstream or central nervous system.
Although no recall related to this latest outbreak has been announced, the CDC warned consumers to be wary. "Because listeria was recently found in raw milk produced by Miller's Organic Farm, CDC is concerned that conditions may exist at the farm that may cause further contamination of raw milk and raw dairy products distributed by this company and make people sick," the CDC said in a statement.
Thanks for reading CBS NEWS.
Create your free account or log in
for more features.