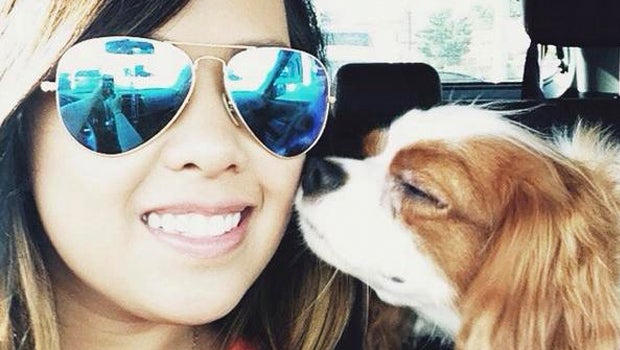 Dallas officials vow to care for Ebola patient Nina Pham's dog
DALLAS - Texas officials say they're trying to find an appropriate place to monitor a dog that belongs to a nurse diagnosed with Ebola.
The nurse's Dallas apartment is being thoroughly cleaned after tests over the weekend confirmed she is infected. A Dallas spokeswoman says the city will make sure the dog is cared for.
The nurse, who has been identified as 26-year-old Nina Pham, tended to Thomas Eric Duncan at Texas Health Presbyterian Hospital after he became the first person diagnosed with Ebola in the U.S. He died last week.
There was an uproar in Spain after Madrid authorities euthanized a dog named Excalibur that belonged to a nursing assistant sickened by the virus. She remains hospitalized. Authorities were concerned the dog might be harboring the virus.
Dr. Thomas Frieden, director of the U.S. Centers for Disease Control and Prevention, said at least one major study indicated dogs could spread Ebola.
"Researchers tested dogs during the 2001-02 Ebola outbreak in Gabon after seeing some of them eating infected dead animals," Frieden said. "Of the 337 dogs from various towns and villages, 9 to 25 percent showed antibodies to Ebola, a sign they were infected or exposed to the virus."
The risk that dogs might spread Ebola is very small in the U.S. or other places where dogs aren't near corpses or eating infected animals, said Sharon Curtis Granskog, a spokeswoman for the American Veterinary Medical Association.
Thanks for reading CBS NEWS.
Create your free account or log in
for more features.