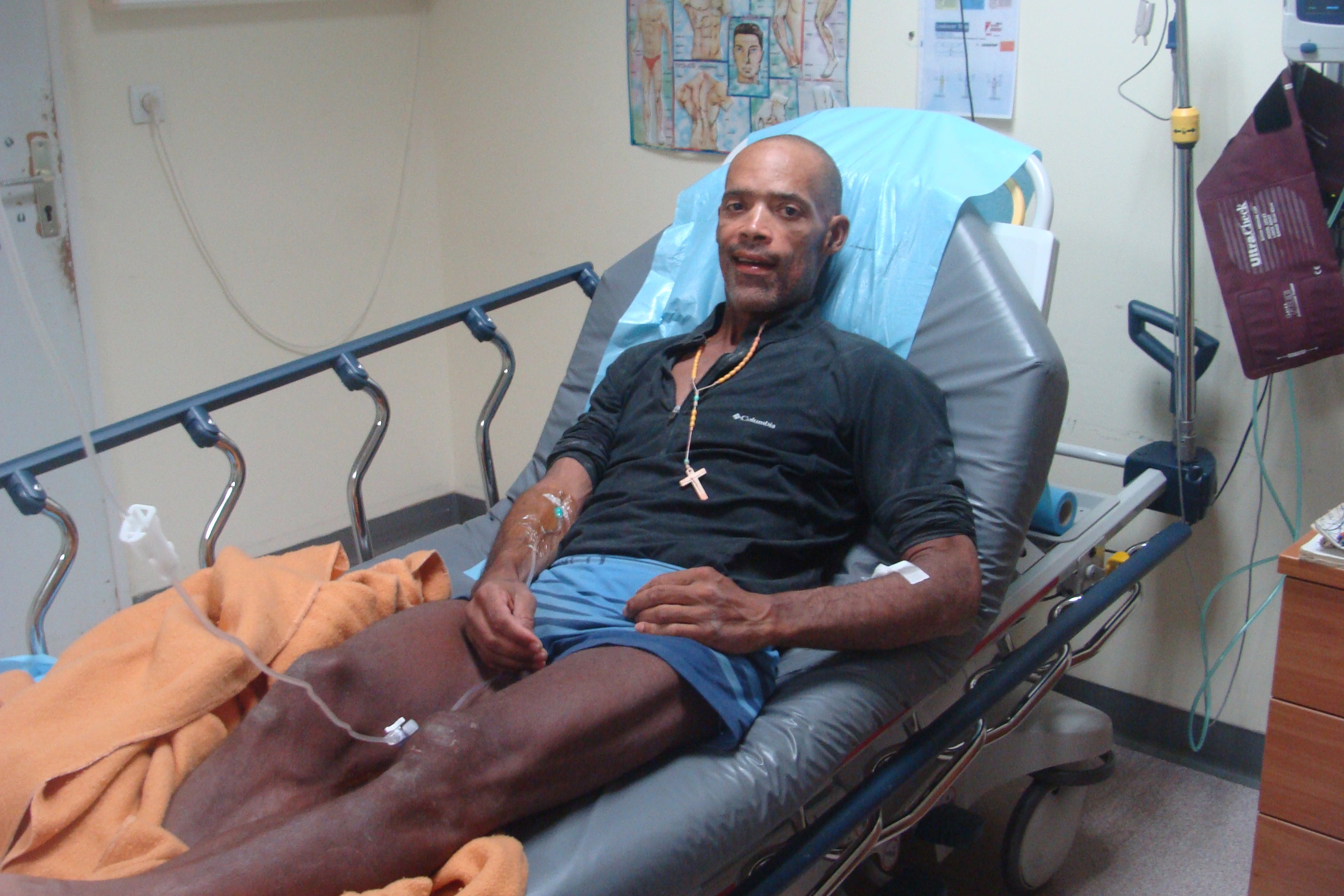 Cross-Atlantic rower reaches Caribbean
NEW YORK - An American rower who set out to cross the Atlantic Ocean in honor of his brother reached the Caribbean island of Saint Martin.
A spokeswoman for 48-year-old Victor Mooney said early Saturday the specially built oceangoing rowboat was towed about 20 miles to shore Friday while Mooney was aboard a search and rescue vessel. He has lost 80 pounds as he continues a 3,000-mile journey from the African coast to the British Virgin Islands, and then another 1,800-plus miles to New York.
Mooney was taken to a hospital for observation when he arrived, spokeswoman Lisa Samuels said in an email. She said that Mooney survived a shark attack that punctured his boat and will continue to the British Virgin Islands after getting "some needed rest."
Mooney set off Feb. 19 in a 24-foot boat from Maspolamas, Gran Canaria. His journey is being done in honor of a brother who died of AIDS in 1983. Mooney is hoping to encourage voluntary HIV testing.
Mooney has tried the same feat three other times, without success.
Mooney's first trans-Atlantic attempt, in 2006, ended when a 24-foot, wooden rowboat he'd built himself sank off the West African coast just hours after he'd pushed off from a beach in Senegal.
Three years later, he tried again with an oceangoing rowboat boat built by a professional. Its drinking water systems failed after two weeks at sea and he had to be rescued.
In 2011, Mooney set off from the Cape Verde Islands in an even more sophisticated boat. But that vessel, dubbed the Never Give Up, had apparently been damaged in transit and sprang a leak shortly after he put to sea.
He escaped in a life raft then spent two weeks drifting 250 miles on the open ocean.
Thanks for reading CBS NEWS.
Create your free account or log in
for more features.