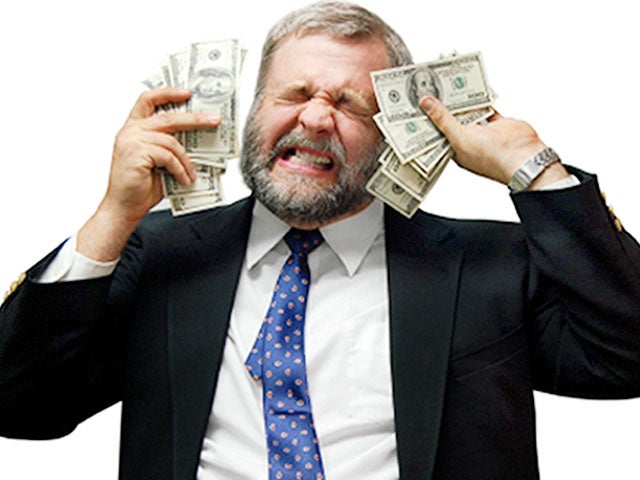 Credit union's CD penalty switch punishes members
COMMENTARY CEFCU, a large Illinois credit union, announced to its members last month that it was increasing the early-withdrawal penalty on certain outstanding CDs from 180 days' interest to 365 days. The change, reported by DepositAccounts.com, noted that CEFCU warned its members in case they wanted to close CDs before March 15 at the original penalty. What gives a credit union the right to do this, and can others do it as well?
I should preface this post by noting that I'm a fan of credit unions, along with all financial institutions that offer good yields and easy early-withdrawal penalties. Such CDs offer bond bubble protection, since you can pay the penalty and reinvest in a new higher paying CD. However, if a bank or credit union can retroactively change the terms of existing CDs, that strategy doesn't work.
CFO: Read the fine print

I spoke to Chuck Walker, CEFCU's CFO. He explained that the credit union is authorized to change the penalty under the 40-page agreement that members sign when they open a deposit account. Jana Stevens, the company's community relations manager, added that "members sign a signature-card agreement to acknowledge they received and agreed to the deposit-account agreement when opening their account."
They also sent me this lengthy agreement and identified the clause that allowed CEFCU to amend the agreement.
Puzzled, I asked why this gave them the right to retroactively change a term in an existing CD, and Walker directed me to a different clause in the document that stated, "You agree that CEFCU may change the rate schedule and/or fee schedule at any time, and you will be notified of such changes as required by law."
There it was -- one sentence buried at the end of section 14, page 22 of the deposit-account agreement. When I asked Walker whether he thought that all CEFCU members had read this document, he admitted that they probably hadn't. The way I read this sentence is that, after giving proper notice, CEFCU could even change the interest rate on existing CDs. But Walker claimed that the credit union doesn't have this right.
Beware the CFPB

A CD is a contract. Both the FDIC and the National Credit Union Administration, the federal agency that supervises these firms, have previously affirmed as much, noting that "all of the terms of an executed CD were binding." But CEFCU inserted a term in its account agreement that allows the company to retroactively change the terms of their contracts. This is similar to what Ft. Knox Federal Credit Union did to their members. This kind of unilateral authority makes the terms of the contract binding on only one party, while the terms are virtually an etch-a-sketch for the other side.

I'll be frank: Both CEFCU and Ft. Knox buried language in a lengthy document that they knew few of their members would read and understand. Indeed, it took CEFCU two attempts to provide me with the relevant contractual language that allowed them to change their CD terms, so I didn't get the sense that they fully grasped it, either.

"[T]hese actions of CEFCU and Fort Knox FCU are unfair to the members who purchased the certificates with the reasonable expectation that the rates, maturity dates, and the early-withdrawal penalties were locked until maturity," writes Ken Tumin, founder of DepositAccounts.com. "This might be the time to get help from the new Consumer Financial Protection Bureau."
Tumin also cites the CFPB, a new government agency charged with guarding consumers against financial abuse. The bureau stipulates on its website: Consumers must get the "information they need to make the financial decisions they believe are best for themselves and their families -- that prices are clear up front, that risks are visible, and that nothing is buried in fine print."

CEFCU failed this test miserably. Credit unions are owned by their members, and management reports to a board elected by the members (CEFCU declined to let me speak with one of its boardmembers.)

Lessons learned

CEFCU's slogan -- trademarked, no less -- is "Not a bank. Better." Personally, I don't see it with this credit union. In my view, management has turned on its members, presumably with the support of its board.

When you open a CD, make sure the bank or credit union can't unilaterally and retroactively change its terms. Read the disclosures. I get a written confirmation from the institution that the early-withdrawal terms can't be changed for the life of the existing CD. Never do business with any institution that reserves the right to change the terms of existing agreements.
Again, I like credit unions, and I have far more of my own money in these institutions than in banks. But as CEFCU and Ft. Knox demonstrate, they don't always act fairly.
Thanks for reading CBS NEWS.
Create your free account or log in
for more features.