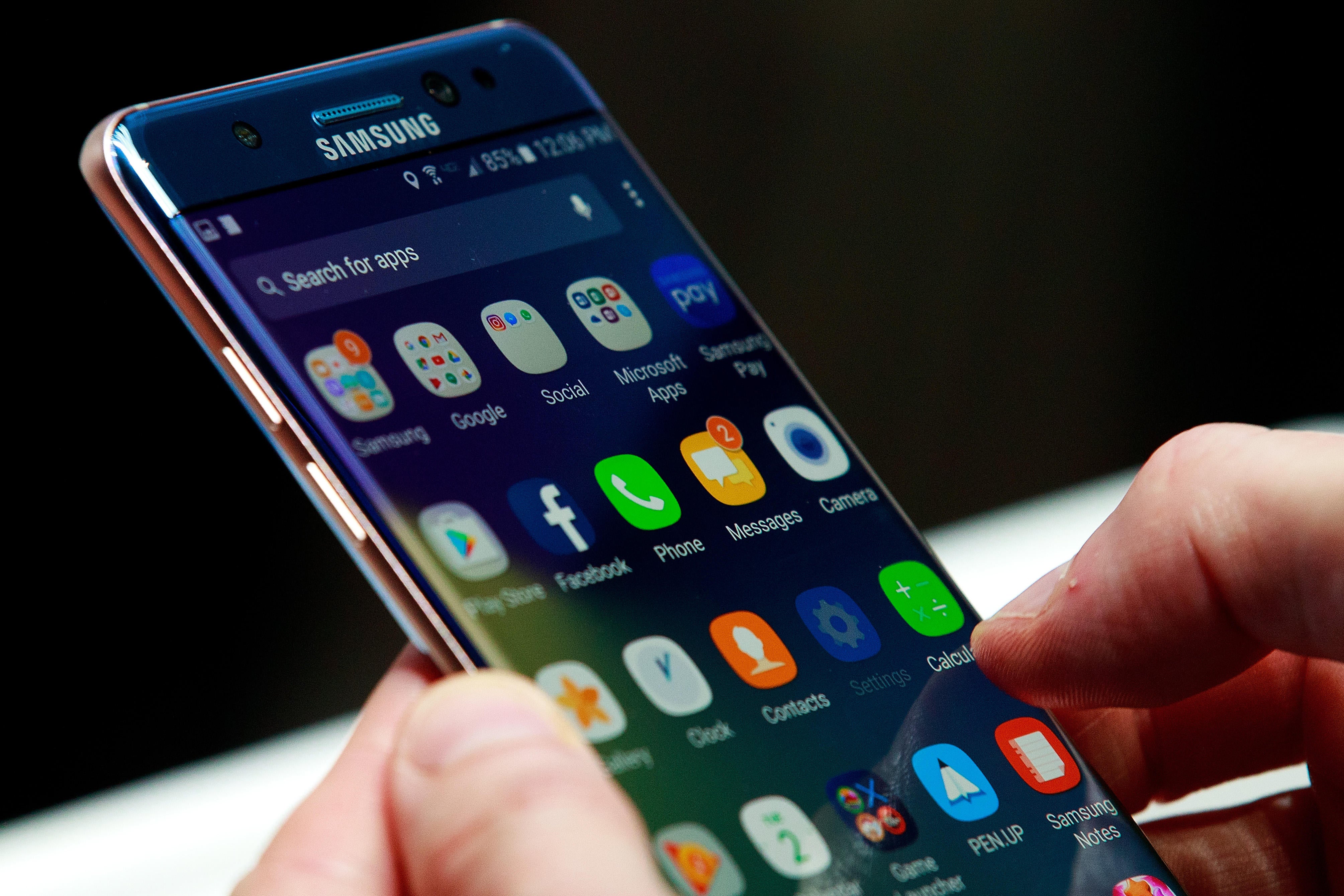 CPSC warns: Don't use Samsung Galaxy Note 7 phones over fire risk
The U.S. Consumer Product Safety Commission (CPSC) issued a warning to Samsung Galaxy Note 7 owners Friday — stop using these phones due to the risk of explosions and fires. The consumer warning comes after at least 35 recent reports of the lithium-ion batteries within the devices overheating and bursting, resulting in dangerous fires.
Samsung announced a recall last week affecting all of the 2.5 million Galaxy Note 7 phones sold worldwide.
The explosive incidents occurred both while phones were being charged and during regular use, according to a statement from the CPSC.
All consumers who own a Samsung Galaxy Note7 should "power them down and stop charging or using the device," the commission said in a statement.
That follows a warning from the FAA that passengers should not to use or charge the phones aboard planes, or pack them in checked luggage, due to the risk of fire.
For its part, Samsung confirmed that its working together with the CPSC on a recall of the dangerous phones.
"Samsung continues to ensure that consumer safety remains our top priority. We are asking users to power down their Galaxy Note7s and exchange them now," Tim Baxter, president of Samsung Electronics America, said in a statement. "New Note 7 replacement devices will be issued to exchange program participants upon completion of the CPSC process. In the interim, consumers can return their Note 7 for another device."
Samsung announced that its exchange program will give consumers the chance to return their device for a new Galaxy Note 7, pending CPSC approval. They can also exchange their phones for a Galaxy S7 or a Galaxy S7 edge, and replace "any Note 7 specific accessories with a refund of the price difference." Those who participate in the exchange will receive a $25 gift card or receive credit from select retailers or carriers.
CPSC said it is "working quickly to determine whether a replacement Galaxy Note7 is an acceptable remedy for Samsung or their phone carriers to provide to consumers."
The CPSC advises consumers to report lithium-ion battery incidents to www.SaferProducts.gov. Similarly, Samsung announced that Galaxy Note 7 owners can contact the retailer that sold them the device or call 1-800-SAMSUNG to participate in the exchange.
Thanks for reading CBS NEWS.
Create your free account or log in
for more features.