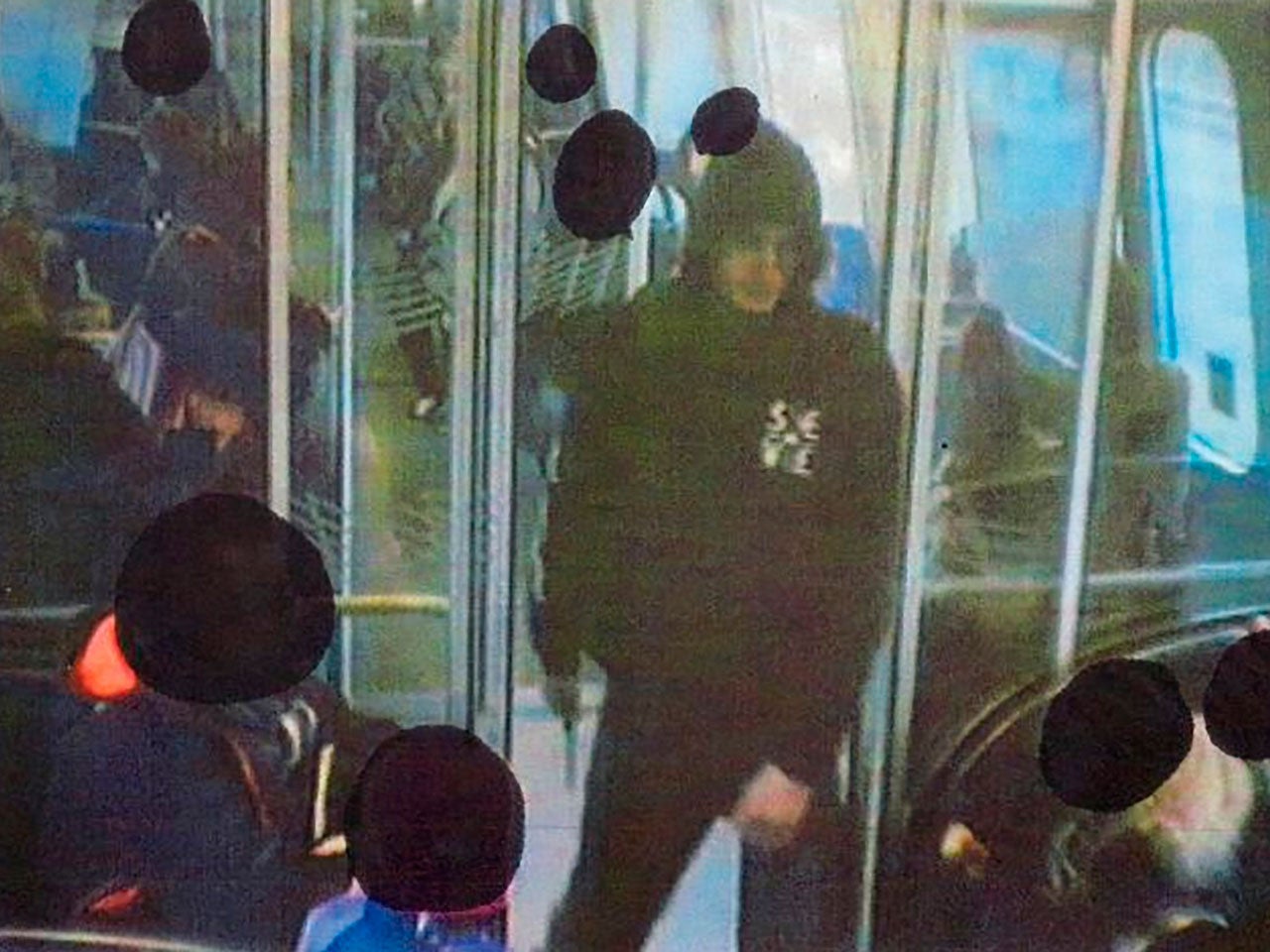 Copenhagen gunman just out of prison, AP sources say
COPENHAGEN, Denmark - The slain gunman behind two deadly shooting attacks in Copenhagen was released from jail just two weeks ago and might have become radicalized there last summer, a source close to the Danish terror investigation told The Associated Press on Monday.
Two Danish sources close to the investigation confirmed to the AP that the slain gunman was named Omar Abdel Hamid El-Hussein, a name that Danish media sources have been using since shortly after he was slain in a shootout with police. The sources spoke on condition of anonymity because Copenhagen police have not officially named the gunman, who they said was a 22-year-old Dane.
Police spokesman Joergen Skov said the gunman visited an Internet cafe late Saturday, about six-and-a-half hours after the first attack. Police raided the facility on Sunday and detained four people, including the two men arraigned on Monday, Skov said. The other two were released.
Investigators released new images of the suspect on Monday and have been seeking witnesses who had seen him enter or leave the Internet cafe to contact police.
"We are of course interested in whether he was alone and whether he was carrying anything and in which direction he went," Skov said.
In November 2013, police distributed photos of El-Hussein because he was wanted for a stabbing on a subway train in Copenhagen. At the time, police said he stabbed a 19-year-old man in his left thigh with a large knife.
It wasn't immediately clear whether he was in pre-trial detention for that crime.
One source told the AP that El-Hussein had been in pre-trial detention for a long time but was released two weeks ago. He also said the corrections authority had alerted Danish security service PET last year after they noticed worrisome changes in El-Hussein's behavior.
He wouldn't give specifics but said such alerts are issued when inmates change their attitude or behavior in way that "sets off alarm bells."
PET spokeswoman Lotte Holmstrup declined to comment on the report, saying "we are working on finding out what has happened."
PET director Jens Madsen on Sunday confirmed that the gunman was known to the agency before the weekend attacks
The weekend attacks in Copenhagen killed two people and wounded five police officers.
The news about the suspected gunman came as Danes mourned the two victims of the country's first fatal terror attacks in 30 years - and, in an unusual development, some also put flowers at the spot where police killed El-Hussein.
While Danish court on Monday jailed two suspected accomplices of El-Hussein's for 10 days, the prime minister insisted there were no signs the gunman had any links to a wider terror network.
Authorities had already described El-Hussein as having a history of violence and gang connections. Denmark's security service said he may have been inspired by the terror attacks by Islamic extremists in Paris that killed 17 people. The Denmark shooting has stirred fears across the European continent about extremist attacks.
Danish Prime Minister Helle Thorning-Schmidt told reporters Monday that El-Hussein's choice of targets suggests the attacks were acts of terrorism.
"We have no indication at this stage that he was part of a cell," she said. "But we will of course in the coming time evaluate our fight against radicalization. We are already doing a lot."
Denmark's red-and-white flag flew at half-staff from official buildings across the capital Monday. Mourners placed flowers and candles at the cultural center where documentary filmmaker Finn Noergaard, 55, was killed and at the synagogue where Dan Uzan, a 37-year-old security guard, was gunned down.
Denmark has been targeted by a series of foiled terror plots since the 2005 publication of 12 caricatures of the Prophet Muhammad in the newspaper Jyllands-Posten. The cartoons triggered riots in many Muslim countries and militant Islamists called for vengeance.
"I want to underline that this is not a conflict between Islam and the West," Thorning-Schmidt said. "This is not a conflict between Muslims and non-Muslims. This is a conflict between the core values of our society and violent extremists."
One of the participants in the free speech event targeted Saturday was Swedish artist Lars Vilks, who caricatured the prophet in 2007, and was repeatedly threatened with death by Islamic extremists afterwards. Vilks, who was whisked away by his bodyguards and was unharmed, told The Associated Press he thought he was the intended target of that attack.
Meanwhile, President Obama spoke Monday with Thorning-Schmidt to offer condolences for the deaths of the two Danish citizens and the injured parties, according to a White House statement. He welcomed the country's participation in the White House Summit on Countering Violent Extremism.
Thanks for reading CBS NEWS.
Create your free account or log in
for more features.