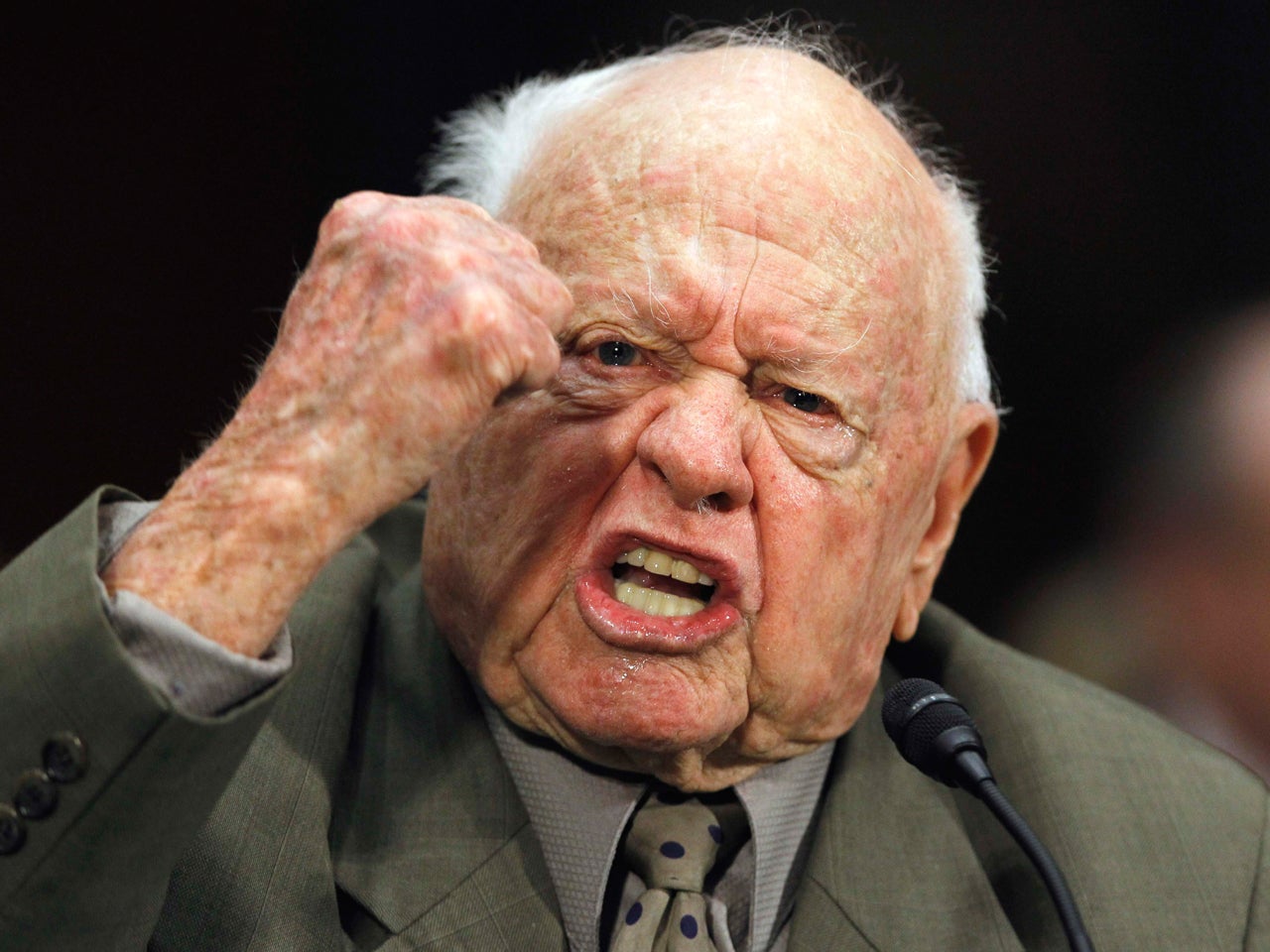 Conservator given permanent control of Mickey Rooney estate
(CBS/AP) - The estate of Mickey Rooney, the former child star who has acted in more than 200 movies, was reportedly permanently handed over to a conservator Friday.

Rooney's lawyer Michael Augustine was given control of the Hollywood legend's accounts by the Los Angeles Superior Court, after testimony was given that $400,000 was missing from them, reports the BBC.
The conservatorship was initially set up temporarily in a February court hearing, according to Reuters.

Rooney has accused his stepson Christopher Aber in previous court filings of withholding food and medicine and meddling in his personal finances and has given testimony before a Senate panel on elder abuse, claiming he was a victim.
Rooney was previously granted a restraining order against Aber, which was extended in the hearing. Aber denies any wrongdoing.
Augustine testified that Rooney said he had so little money that couldn't afford to buy his wife flowers on Valentine's Day, the BBC reports.

Rooney has been married eight times, and the stepson in question is the child of his current wife. The actor has also struggled with a drug addiciton and a gambling habit that drove him to bankruptcy. He is accusing Aber of trying to take what is left.
More on Crimesider
March 3, 2011 - Mickey Rooney: Elder abuse made me feel "helpless"
February 16, 2011 - Actor Mickey Rooney Granted Restraining Order Against Stepson Michael Thomas Aber
Thanks for reading CBS NEWS.
Create your free account or log in
for more features.