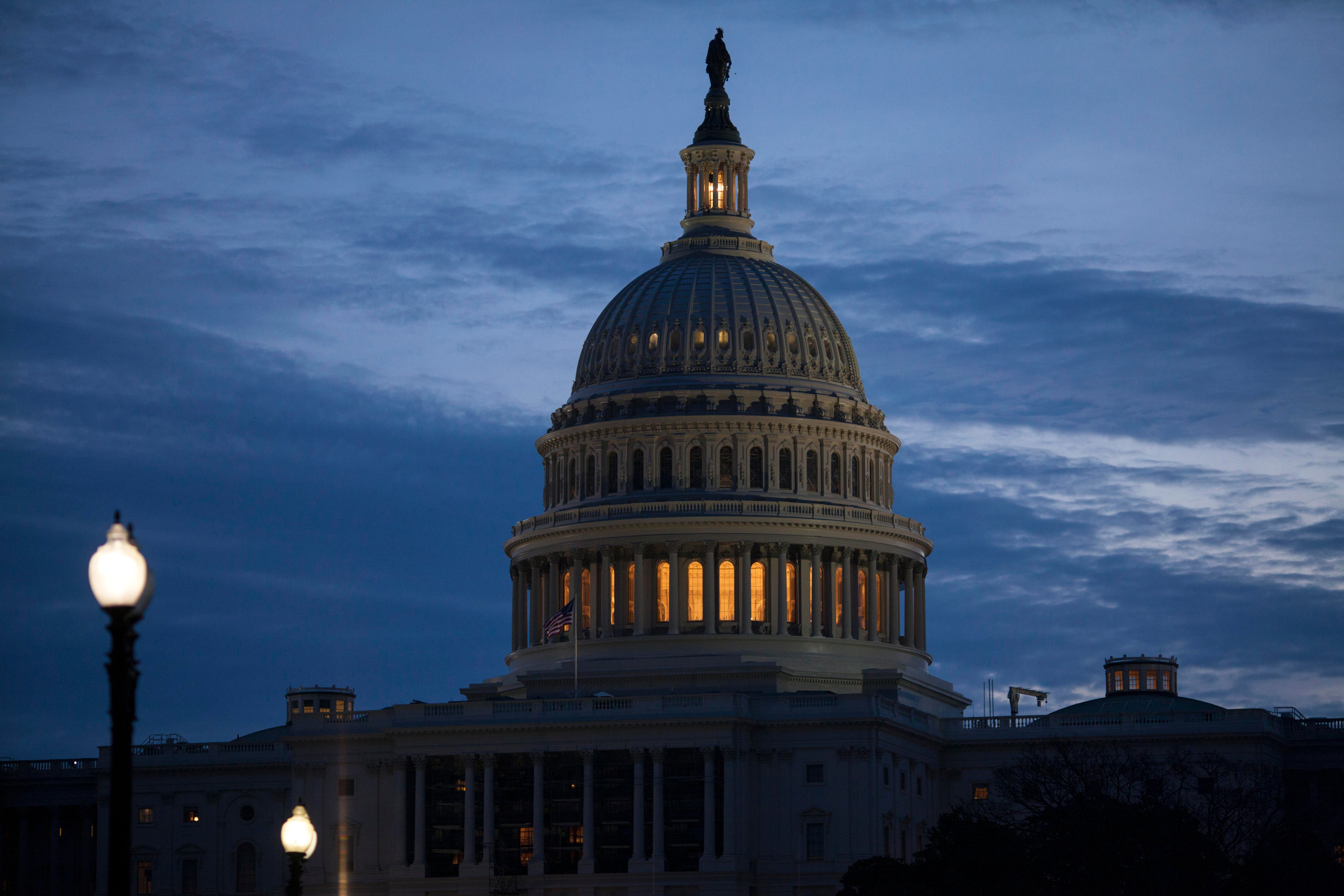 Congress works to avoid government shutdown this week
Congress has four days left to hatch an agreement on federal funding or the government will shut down on Saturday, although for now, one major issue has been put aside.
Until Monday, the biggest sticking point had been funding for the border wall, but the White House is conceding on that demand, deferring that fight until later this year, when funding for 2018 comes up, according to senior administration officials, CBS News' Major Garrett reported Monday. Other areas of disagreement involve funding Obamacare subsidies and defense spending.
Republican and Democratic appropriators have been negotiating for weeks over an omnibus package that would fund the government through the rest of the fiscal year, or Sept. 30.
Lawmakers are likely to pass a short-term continuing resolution (CR) to buy more time, maybe a week, to reach a comprehensive deal on funding the government.
"I think it all depends on whether the president agrees with the Republican leadership that getting a deal is better than not and that a government shutdown will be a black eye," said Steve Bell, senior adviser at the Bipartisan Policy Center.
Democrats have significant leverage in the talks because Republicans need 60 votes to advance a spending bill in the Senate. There are currently 52 Republicans and 48 Democrats in the upper chamber.
Border wall
President Trump has been insisting that the government will not shut down on his watch, though the White House had been simultaneously demanding until Monday that the Republican-controlled Congress ensure that funding for the wall along the U.S.-Mexico border be included in the spending package. But during a reception with conservative media Monday night, the president reportedly suggested that he would be willing to push the issue of wall funding to September.
In mid-March, the Trump administration asked Congress for $3 billion in additional funding for the Department of Homeland Security's border protection activities. Of that amount, $1.4 billion would go to Custom and Border Protection procurement, construction and improvements, including $999 million for the first installment of the border wall.
Democrats had firmly said that they will oppose any funding for a border wall. Even Speaker Paul Ryan, R-Wisconsin, said a few weeks ago on "CBS This Morning" that Congress would keep the government open and suggested that lawmakers wouldn't fulfill the border wall request this year.
"The big chunk of money for the wall, really, is...next fiscal year's appropriations because they literally can't start construction even this quickly," he said.
Jim Dyer, principal at the Podesta Group who previously served as the the House Appropriations Committee's staff director, said it's too early to be funding the wall, and he predicted that there would be no funding for a border wall "until somebody has some idea of what the comprehensive plan is for securing the border."
Defense spending
Other hurdles in the spending negotiations have been whether to fulfill the White House's supplemental request for $30 billion more for the Defense Department. If it isn't fully funded in the base portion of the budget, lawmakers could pour the remaining money into the overseas contingency operations (OCO) fund, which is used to finance U.S. military operations overseas. Critics of OCO have called it a "slush fund" or a "blank check" for wars. Mr. Trump had also threatened to deny payments to health insurers under Obamacare, and Democrats have insisted they must be included in the spending legislation. These payments help low-income people enrolled under Obamacare with out-of-pocket expenses.
Other domestic programs
The White House had also asked Congress to cut $18 billion from non-defense domestic programs in the spending measure. Lawmakers are expected to ignore this request, especially since appropriators are now seven months into the new fiscal year and have been working on their 2017 spending bills for nearly a year.
Office of Management and Budget Director Mick Mulvaney is to blame, Dyer said.
"Mulvaney has got to understand that if he wants a bill, he needs 60 votes in the Senate. He can't get 60 votes by being a hard-ass," he said. "To drop an $18 billion dime on these people seven months into the fiscal year, it's fiscally irresponsible."
Saturday not only happens to be the day the government could shut down, but it's also Mr. Trump's 100th day in office. After three bumpy months and few legislative accomplishments to point to, the president is looking for a win. The 16-day government shutdown provoked by Republicans in October 2013 might not have hurt them in the 2014 midterm elections, but another shutdown could be harmful for their 2018 prospects.
"I think it will continue to disappoint the Republican base, and I think it's something they really want to avoid," Bell said. "They need a victory real bad and keeping the government open...that, I think, will be portrayed as a victory."
And while shifting blame may have worked better in the past, this time, Republicans are more vulnerable.
"The Republicans have quite properly made a great deal of the fact that they control all the levers of power -- they control the executive and legislative branch," Dyer said, adding that it's "not credible" to blame the shutdown on the minority.
He added that funding the government for fiscal 2018, which begins Oct. 1, will be worse with the need for a new budget deal to lift spending caps and the need to lift the debt ceiling on the agenda.
"This is painless and easy….[Fiscal 2018] is not going to be painless and easy," he said.
CBS News' Major Garrett contributed to this report.
Thanks for reading CBS NEWS.
Create your free account or log in
for more features.