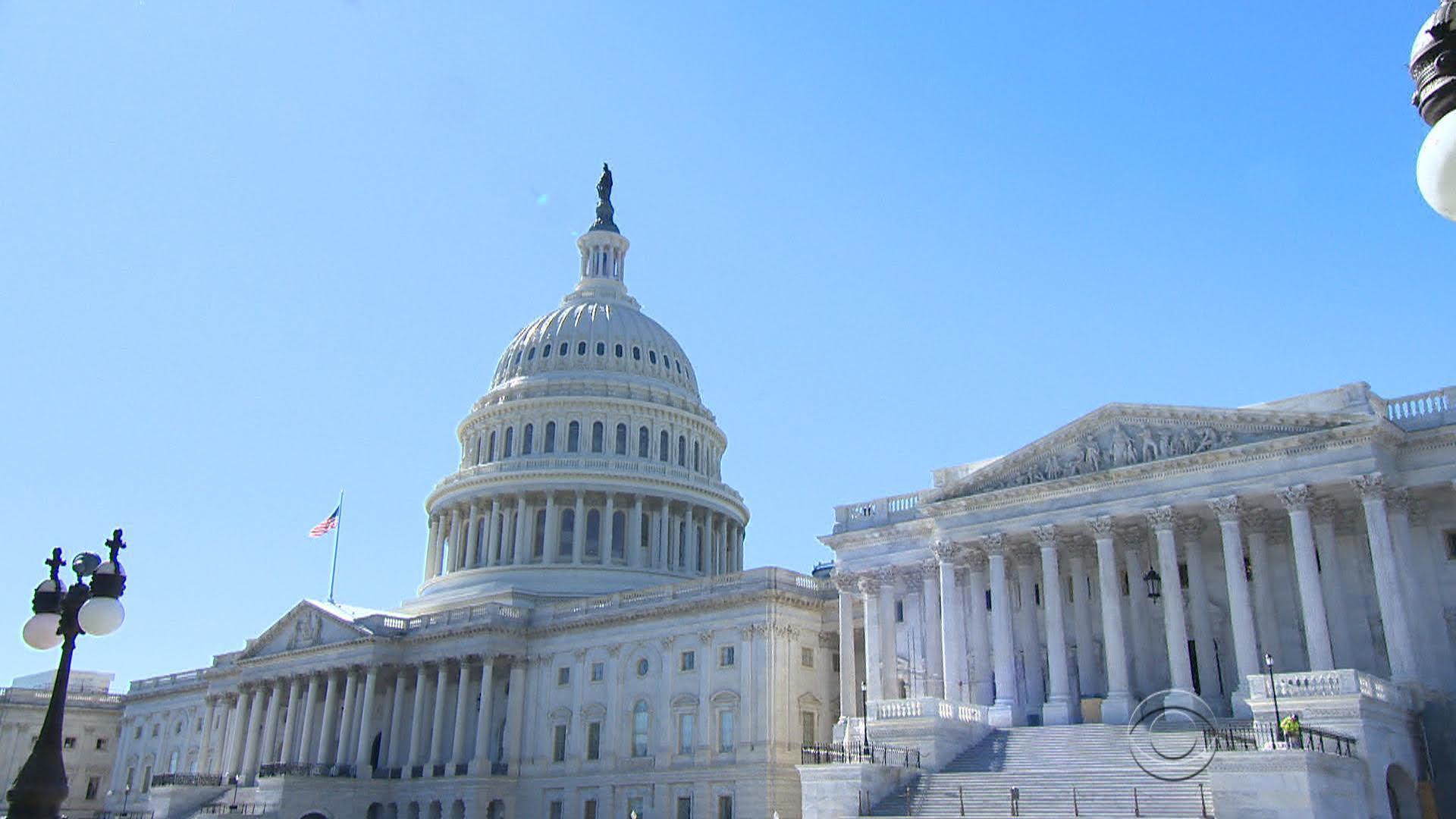 Trump's border wall presents main obstacle to averting shutdown
WASHINGTON -- President Trump's plan for a border wall is the main obstacle to passing a funding bill. Congress has just four days to do it or risk a government shutdown.
"The cost of the wall is staggering. The money would be better spent elsewhere," Senate Minority Leader Charles Schumer said Monday as the Senate returned from its two-week recess.
Sensing a split GOP, Democrats led by Schumer dug in their heels on funding for a still-hypothetical border wall.
"The Trump administration has not shown us any specific plans about how and where the wall will be built," Schumer said. "How high will it be? How much will it cost? Where along the Rio Grande River will it be built?"
Republicans were hoping to hold off on this fight until the fall. But with the 100-day milestone looming, the White House is pushing them to help Mr. Trump tick off a major campaign promise.
"We will build the wall 100 percent," then-candidate Trump promised on the campaign trail.
The White House wants Congress to insert a couple billion dollars -- a "down payment" on the wall -- into a bill to fund the government through September.
On Monday, the president tweeted, "The Wall is a very important tool in stopping drugs from pouring into our country and poisoning our youth (and many others)!"
But many Republicans are wary of risking a shutdown over a wall Mr. Trump promised would be paid for by Mexico. And most GOP lawmakers from border states have argued a massive wall is not the best option.
"We're not going to have a government shutdown," House Speaker Paul Ryan told "CBS This Morning" last month. Ryan promised that Congress will find the funding -- but he was in no mood to rush it.
"The big chunk of money for the wall really is next year's -- next fiscal year's appropriations because they literally can't start construction even this quickly," he said.
He and other Republican leaders are working to ratchet down White House expectations. They're hoping the president will be satisfied with some extra funding for border security or surveillance instead. There is simply no appetite for any fight that could lead to a shutdown.
Thanks for reading CBS NEWS.
Create your free account or log in
for more features.