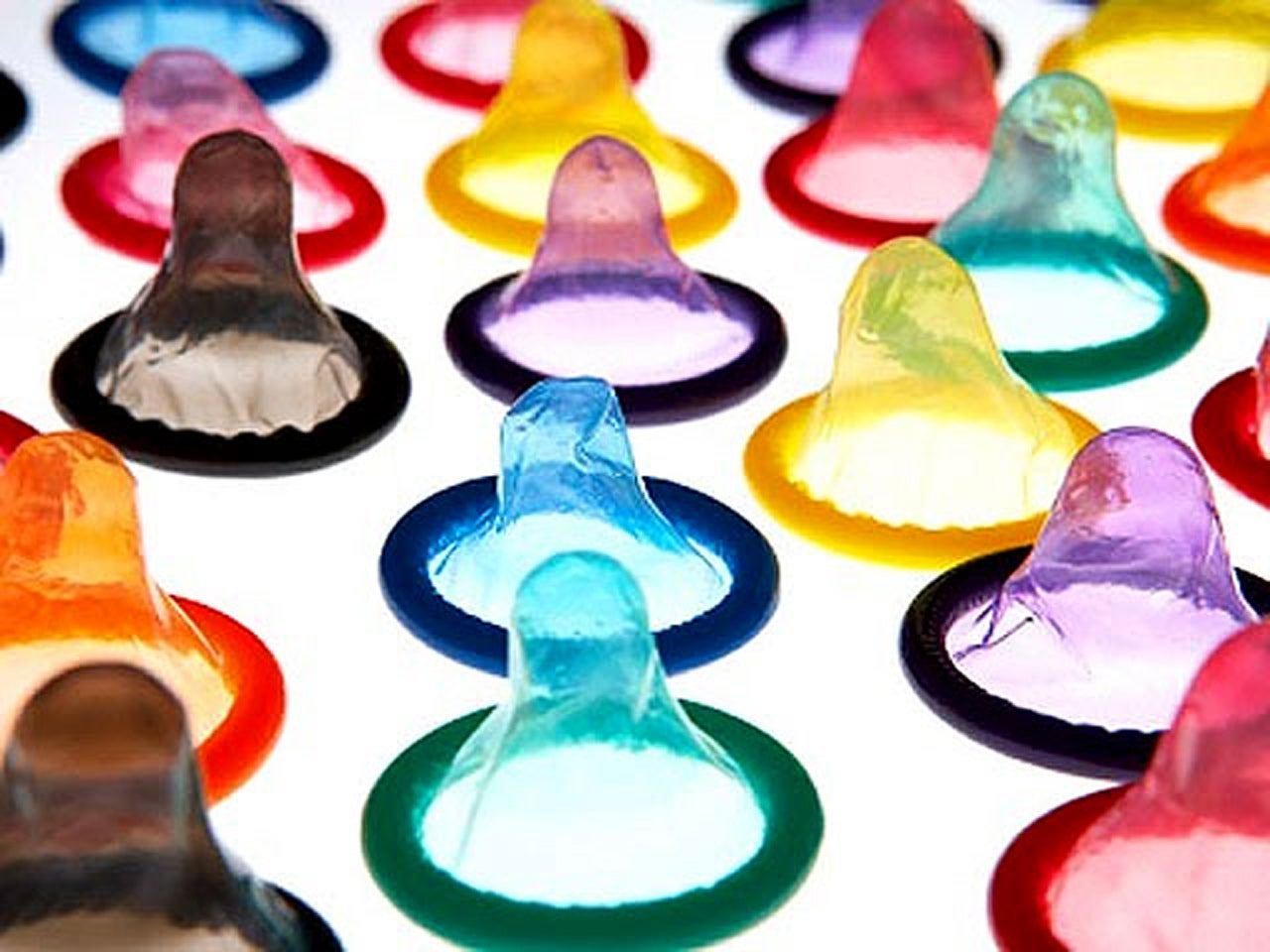 Condoms don't diminish sexual pleasure, survey says
Condoms don't diminish sexual pleasure despite long-existing perception claiming otherwise, according to a newly published research.
Researchers at the Indiana University School of Public Health -- home to the famed Kinsey Institute of sexual medicine research -- wanted to understand partner's perceptions by reviewing a nationally representative survey of men and women ages 18 to 59.
More than 1,600 people were given questionnaires that asked information about participants' most recent sexual event, including whether a condom or lubricant was used and which types were used.
In total, about 28 percent of men and 22 percent of women reported condom use. The results showed that men and women consistently rate sex as highly arousing and pleasurable whether or not condoms or lubricants were used. There were no significant differences in ease of men's erections and reports of sexual orgasm regardless of what was used. Women reported more pain when lubricant was used, regardless of presence of a condom.
"The U.S. continues to grapple with high rates of sexually transmitted infections, HIV and unintended pregnancies," study author Debby Herbenick, an associate research scientist at Indiana University, said in a statement. "We need to understand how people make choices about the products they use, or avoid using, and how these products contribute to the safety and pleasurable aspects of their sexual experiences."

The study, which was published Jan. 23 in the Journal of Sexual Medicine, also suggests women aren't as involved in obtaining these items as men. More than twice as many women than men weren't sure whether the condom was lubricated during sex -- 27 percent versus 11 percent -- or from what material it was made (24 percent versus 9 percent).
Herbenick said this may be because men are the ones more likely to purchase condoms, but she stresses it's important for more women to become familiar with what condoms they are using with their partner to make choices to boost safety and sexual pleasure.
For example, the Centers for Disease Control and Prevention recommends water-based lubricants be added to condoms but not oil-based, because those can weaken latex and cause breakage.
"Similarly, if she is sensitive or allergic to certain substances or materials, it would be to her benefit to have knowledge or awareness of the condom and lubricants being used," the researchers wrote.
The study was funded by Church Dwight, Inc., the maker of Trojan condoms. Herbenick told NBC News that the company did not have any influence on the research.
Dr. Irwin Goldstein, editor-in-chief of The Journal of Sexual Medicine, said in a statement that the research was an important step in gathering data on condom use.
"Understanding current condom use offers health care providers an opportunity to educate those people uncomfortable with condoms but for whom lack of use may lead to significant sexually transmitted infection health risk," he said.
Dr. Jill Rabin, chief of ambulatory care, obstetrics and gynecology, at the Long Island Jewish Medical Center in New Hyde Park, N.Y., told HealthDay that a macho attitude may prevent men from using condoms.
"There's obviously a power element at play, or everybody would be using a condom," opined Rabin, who was not involved in the research.
Lubricants are commonly recommended for women who are postmenopausal, breast-feeding or prone to discomfort or pain during sex, according to the researchers, in addition to pleasure-related reasons. The CDC recommends latex condoms for the best protection against STD pathogens and HIV.
Condom use recently became an issue of public debate in Calif., where Los Angeles County voters mulled a proposal on the November ballot to require condoms on pornography sets. Industry groups opposed to the measure, which was passed by 56 percent of voters.
Thanks for reading CBS NEWS.
Create your free account or log in
for more features.