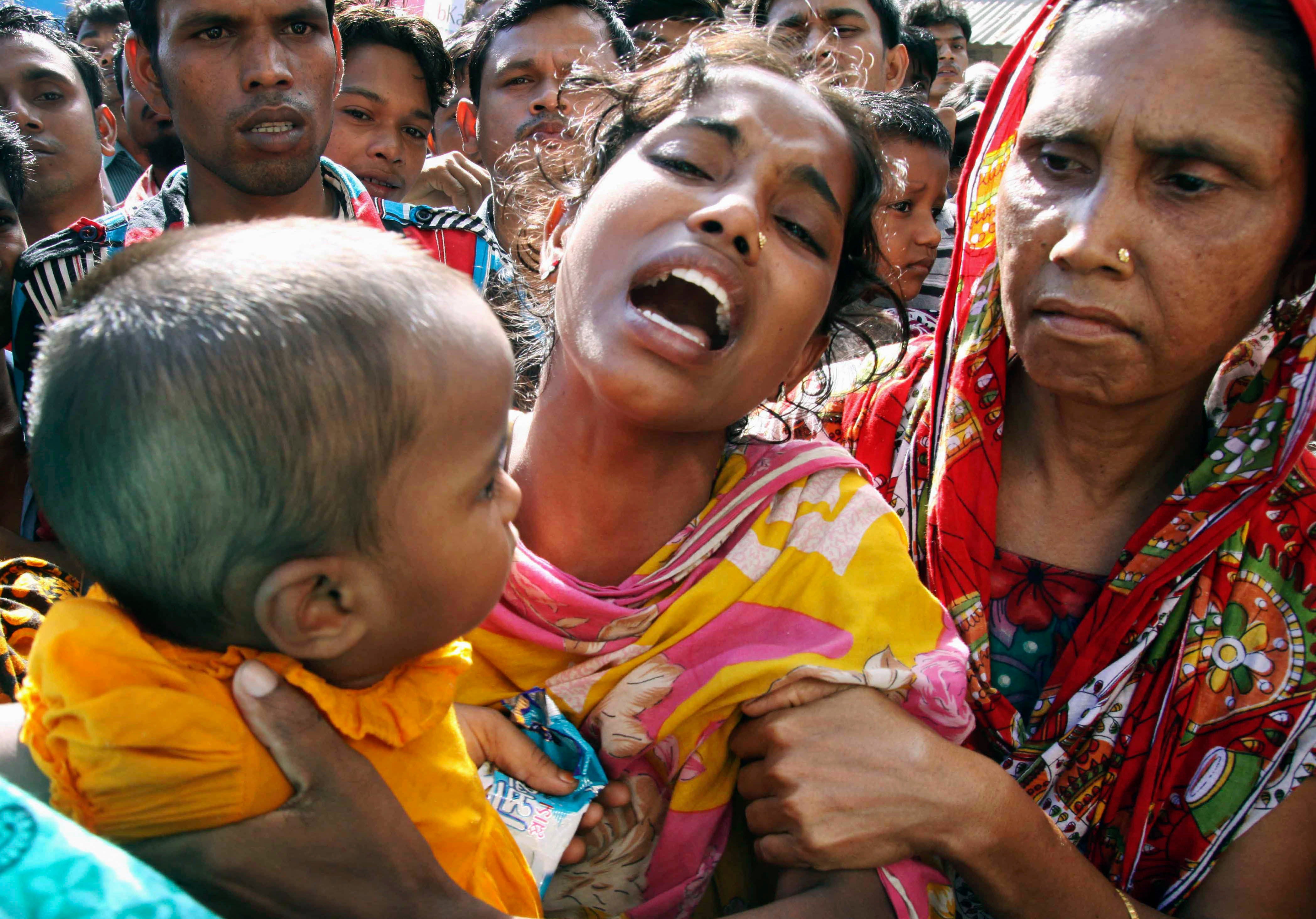 Companies say textile factories in Bangladesh are safer
Next month marks the second anniversary of one of the world's worst modern industrial accidents: the collapse of the Rana Plaza commercial building in the suburbs of Dhaka in Bangladesh. More than 1,100 people, most of them workers at the garment and apparel factories housed in the eight-story building, were killed, while thousands more had to be rescued from the ruins.
There was outrage following the accident regarding the lax safety conditions that were commonplace in Bangladesh's textile factories. There was also anger directed at the Western apparel companies that rely on that nation's manufacturers and their low-wage workers for bargain-priced garments.
In the wake of Rana Plaza and other deadly factory accidents in Bangladesh, European and North American retailers instituted their own worker safety initiatives.
One of these organizations, the Alliance for Bangladesh Worker Safety, was formed in July of 2013 to ensure "that no garment worker would have to choose between safe working conditions and a paycheck." And this week the group issued its 18-month update on working conditions at the nation's ready-made garment factories.
According to the Alliance which includes brand-name companies and retailers such as Costco, Fruit of the Loom, Gap, Macy's, Sears and Walmart, every one of the nearly 600 Bangladeshi factories that produces products for the organization's members has been inspected. Those inspections, the Alliance says in its report, allowed it "to identify where safety improvements are urgently needed," while addressing situations where employees faced work-related risks.
The Alliance also brought several safety issue cases to the attention of a review panel established by the Bangladesh government, which reportedly resulted in the partial or complete closure of 19 factories.
All factories that work with Alliance members are now required to be pre-approved for safety issues. It also has taken steps to verify that factories are making progress in their safety programs and are correcting any outstanding safety issues.
Despite the claims that garment factories used by Alliance members are safer, critics are dubious of group's findings.
"This is a public relations exercise," Brian Finnegan, global worker rights coordinator at the AFL-CIO, tells the International Business Times. "Who's verifying the contents of these reports other than the companies?"
And there was a recent, deadly reminder that overall safety conditions in Bangladeshi factories are still dangerously inadequate. In late January, at least 13 people died when a fire broke out at a five-story plastic packaging factory in Dhaka.
Thanks for reading CBS NEWS.
Create your free account or log in
for more features.