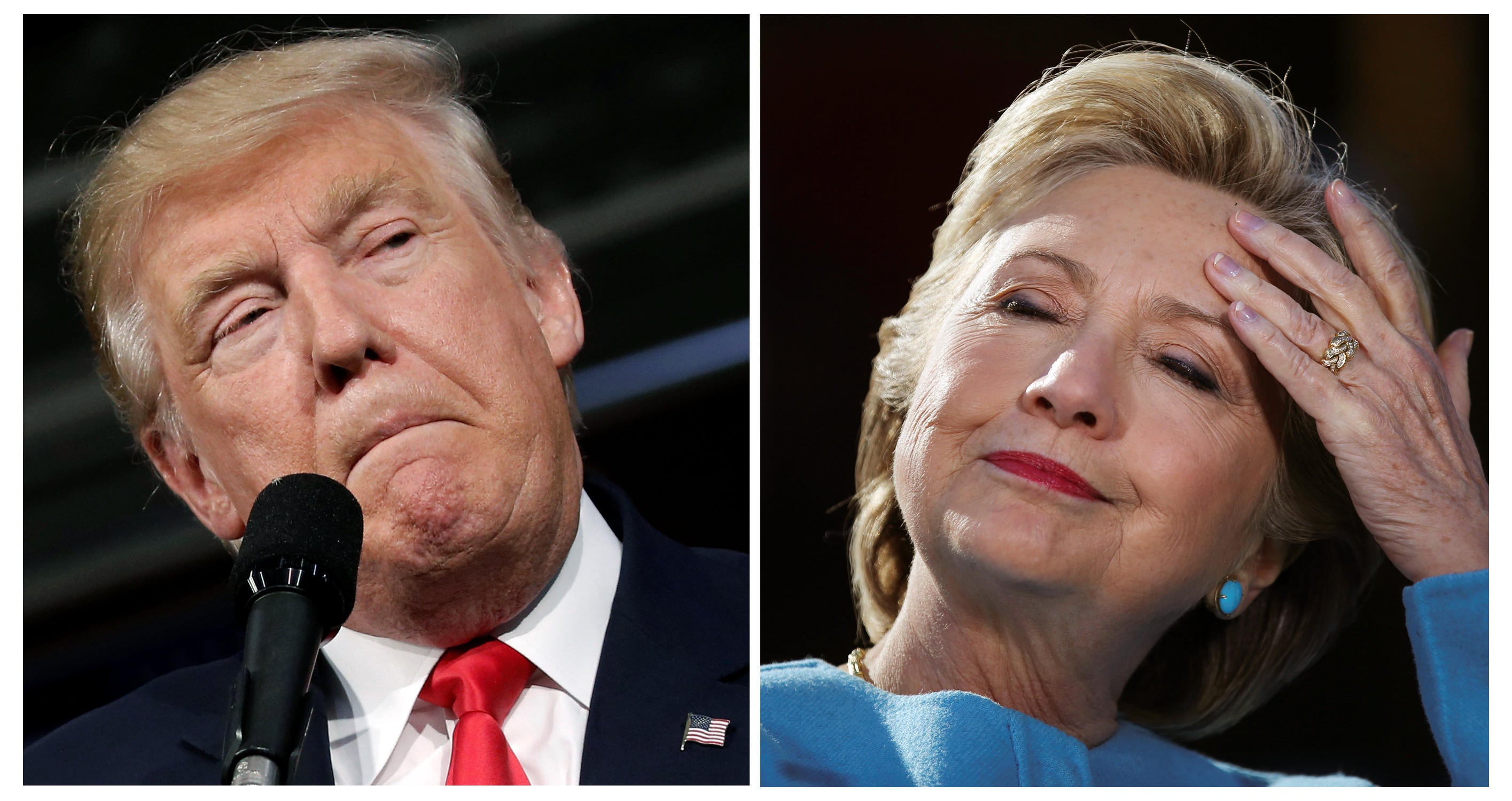 Clinton, Trump even in Ohio and Florida two days before election - CBS poll
By Anthony Salvanto, Jennifer De Pinto, Sarah Dutton, Fred Backus and Kabir Khanna
In Ohio and Florida the races are tight and the trend line is toward Donald Trump. Trump has the narrowest of leads - up one point in Ohio, and Florida is even. Trump's most likely electoral map all but requires him to win both these states, in addition to others.
Trump has won over voters who were previously unsure, though there weren't many such voters to begin with. In Florida, Trump benefits from slightly increased partisan support: the level of Republican support for Trump has risen from 82 percent to now 86 percent. Ninety-one percent of Florida Democrats were supporting Clinton and still are.
Fifty-three percent of Florida voters describe Clinton as "part of what's wrong with politics today." Only 36 percent describe Trump that way, and more – 43 percent - see him as entirely separate from politics today, neither part of what's right nor wrong.
In Florida, Clinton is up in the preferences of those who report voting early, Trump is up with those who plan to vote on Election Day. This might be an advantage to Clinton in the end – as these votes are in the bank - but Trump's self-reported planned Election Day vote is a large lead, so strong turnout could ultimately propel him.
Clinton is up with college women overall but down from last month with white college women. Ohio's self-described independents have seen a swing. They support Trump now, whereas they narrowly supported Clinton in October. The trait that's moved for Trump among them is the economy -- among independents, more now say he can fix the economy than did in October, while for Clinton, among independents, these views have dropped from early October. Clinton's honesty ratings are also down among this group, and the number who say she "would look out for people like me" is also down.
This CBS News 2016 Battleground Tracker is a panel study based on 2,377 interviews conducted on the internet of registered voters in Ohio and Florida Nov 2-4, 2016. The margin of error for Florida is +/- 3.6 and for Ohio is +/- 4.1
Thanks for reading CBS NEWS.
Create your free account or log in
for more features.