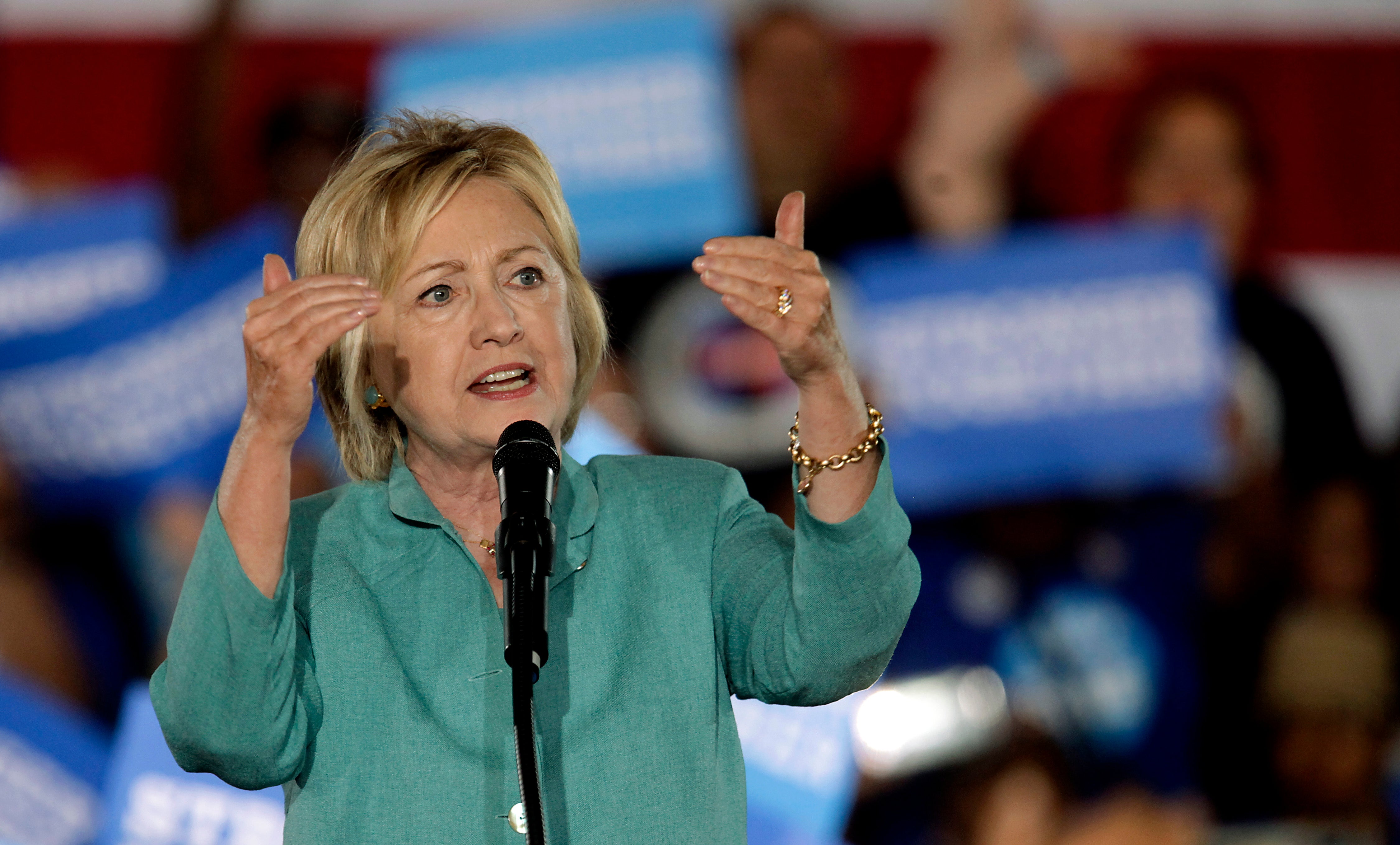 Clinton says she "short-circuited" explanation on e-mails
WASHINGTON -- In a short question and answer session with reporters on Friday, Hillary Clinton confronted questions about her trustworthiness, and sought to clarify previous statements she has made about her private e-mail server.
"I take this seriously," she said, when asked about the number of Americans who say the Democratic nominee is dishonest. "Don't doubt that. I take it seriously. It doesn't make me feel good when people say those things, and I recognize that I have work to do."
Clinton was speaking at the National Association of Black Journalists and National Association of Hispanic Journalists' joint convention in Washington. Clinton is well-known for being cautious when it comes to interacting with members of the media, even those who cover her daily on the campaign trail. She regularly sits for interviews, mainly with local and national television outlets, but Clinton has yet to hold a formal, open press conference this year.
Her last such availability was December 4 in Fort Dodge, Iowa.
On stage at the convention, the Washington Post's Ed O'Keefe asked her how she would lead a country where voters have little trust in her. Clinton defended her record, and blamed Republicans for purposefully trying to impact the public's view of her as a candidate.
"When I started running for the Senate in New York, a lot of the same things were said," she said. "I won. I worked hard for the people of New York and I was re-elected with 67 percent of the vote, after I'd demonstrated that I would be on their side."
She added later: "Were 67 percent of the people in New York wrong?"
A factor in Americans' lack of trust in Clinton is the fact that, while serving as Secretary of State, Clinton relied on a private e-mail server to correspond with colleagues at the State Department and other agencies. After investigating Clinton's handling of sensitive information on the server, the FBI's director, James Comey, recommended no criminal charges against her.
Clinton claimed in an interview last weekend with Fox News Sunday that Comey said her "answers were truthful and what [she has] said is consistent with what [she has] told the American people." Multiple organizations, including the Washington Post Fact Checker and Politifact, found Clinton's statement to be untrue.
On Friday, Clinton conceded that she "may have short circuited" her explanation.
"For that I, you know, will try to clarify," she said, "because I think, you know, Chris Wallace and I were probably talking past each other."
Still, Clinton maintained that she did not lie to the public or put classified information at risk by using a private e-mail server.
"Director Comey had said that my answers in my FBI interview were truthful," she said. "That's really the bottom line here. And I have said, during the interview and in many other occasions over the past months, that what I told the FBI, which he said was truthful, is consistent with what I have said publicly."
Clinton stood by her assertion that she "never sent or received anything that was marked classified" via e-mail.
Thanks for reading CBS NEWS.
Create your free account or log in
for more features.