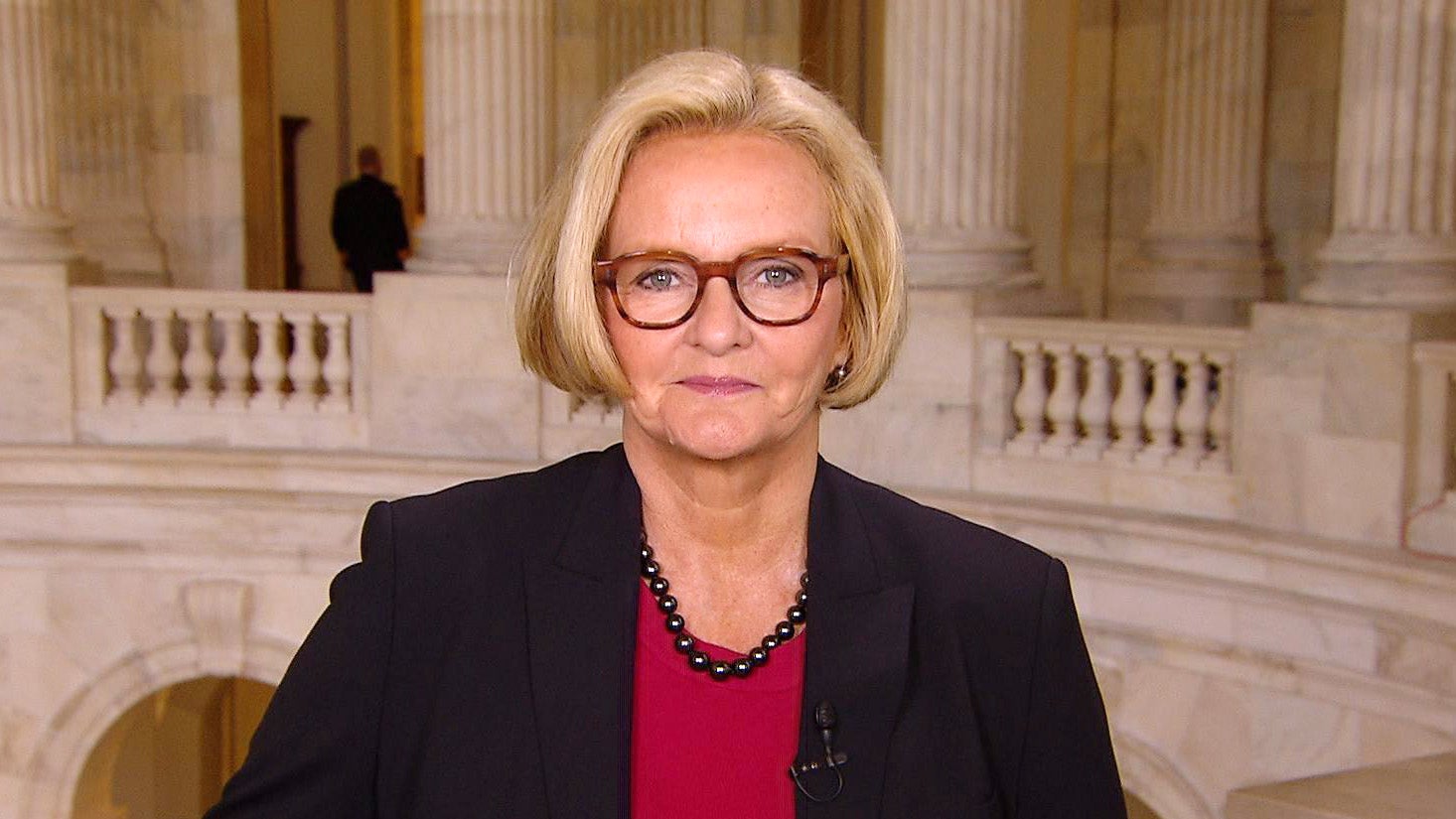 Claire McCaskill: Time to reform NCAA basketball
Sen. Claire McCaskill said Wednesday that it's time to reform NCAA basketball so players either go straight from high school to the NBA or get a stipend while playing in college.
The Missouri Democrat has been vocal about her issues with the current system in recent weeks, offering up this tweet when Duke beat Wisconsin to win the NCAA championship earlier this year:
She later apologized for having "stirred things up" but said the "one & done thing" - the phenomenon where players spend just one year playing at the college level before quitting and heading to the NBA - makes her sad.
"This isn't about those young men. This is about a system that the grownups have allowed to come into place where you have a crazy situation where a coach is making $10 million a year and these players can't afford to go home and visit their families. It's nuts," McCaskill said on "CBS This Morning."
She said she has no problem with players going straight to the NBA, but they shouldn't be called "students" because they are being recruited "for an NBA tryout, not to go to college."
"I really think this is about reforming a system," she said. "One and done is not good for college basketball."
McCaskill said one of two things should happen.
"Either say let's stop the artifice of pretending" and let kids go straight from high school to college, she said.
"On the other hand, if you're not going to go straight from high school and you're going to be in college lets make sure that these kids at least have a stipend so they're not having to break the rules to have enough money to go out for pizza," she said. McCaskill added that it was "heartbreaking" that many players' families can't afford to travel to see them play while coaches make millions each year.
McCaskill also weighed in on former Secretary of State Hillary Clinton's burgeoning presidential campaign and Congress' push to weigh in on Iran nuclear talks.
McCaskill endorsed Clinton's presidential bid in 2013, long before it was clear she would definitely run for president. But the relationship has been rocky in the past: In 2006, during her first Senate campaign, McCaskill had famously distanced herself from former President Bill Clinton, saying, "I think he's been a great leader, but I don't want my daughter near him."
Then, during the Democratic primaries in 2008, she endorsed President Obama and became one of the most prominent female surrogates for his campaign. Though she said she had "deep respect for" Clinton, she favored then-candidate Obama's ability to incite "optimism."
On "CBS This Morning," she said she and Clinton are now "great" and that they've had several conversations.
"She seems relaxed, she seems determined, strong, capable and I think she's doing this because this is the way she wants to do it," McCaskill said. "No matter how she rolled out, the Hillary haters would be out in force. She would be criticized no matter what she did so I think she's doing this her way."
Clinton is listening and trying to keep her campaign roll out low key because "she gets that she's got to earn the respect and confidence of the American people," McCaskill said.
On Iran, McCaskill predicted there would be near-unanimous support in the Senate for a bill that gives Congress some measure of oversight over whatever final deal is produced.
"I do think that Congress should have a role," McCaskill said. "I think the reason the White House pushed back in the beginning because the way the bill was drafted was going to provide Congress more authority that they should have."
The White House said Tuesday that enough of its concerns about the Senate bill have been addressed so the president will not veto the legislation. For instance, a 60-day review period for implementing the Iran nuclear agreement has been reduced to 30 days.
If passed, the bill would give Congress the right to vote on whether to remove congressionally mandated sanctions on Iran. Such a vote would occur after the administration finishes negotiating with the Iranians on their nuclear program.
Initially, the White House believed the level of control Congress was seeking over the deal undermined the president's purview to conduct foreign policy.
"The cynical part of me, thinks that maybe the Republicans capitulated on this because they understand the alternative to no deal is a very dangerous proposition, especially if you understand the parameters of this deal which has been agreed to by not just the United States and Iran, but by Russia, China, France, Germany, the United Kingdom," McCaskill said. "I do think that as we move forward and hopefully as the deal gets fleshed out in the coming weeks Americans will begin to understand what the alternative is to rejecting this deal and I think it frankly is much more dangerous in terms of Iran getting a nuclear weapon."
Thanks for reading CBS NEWS.
Create your free account or log in
for more features.