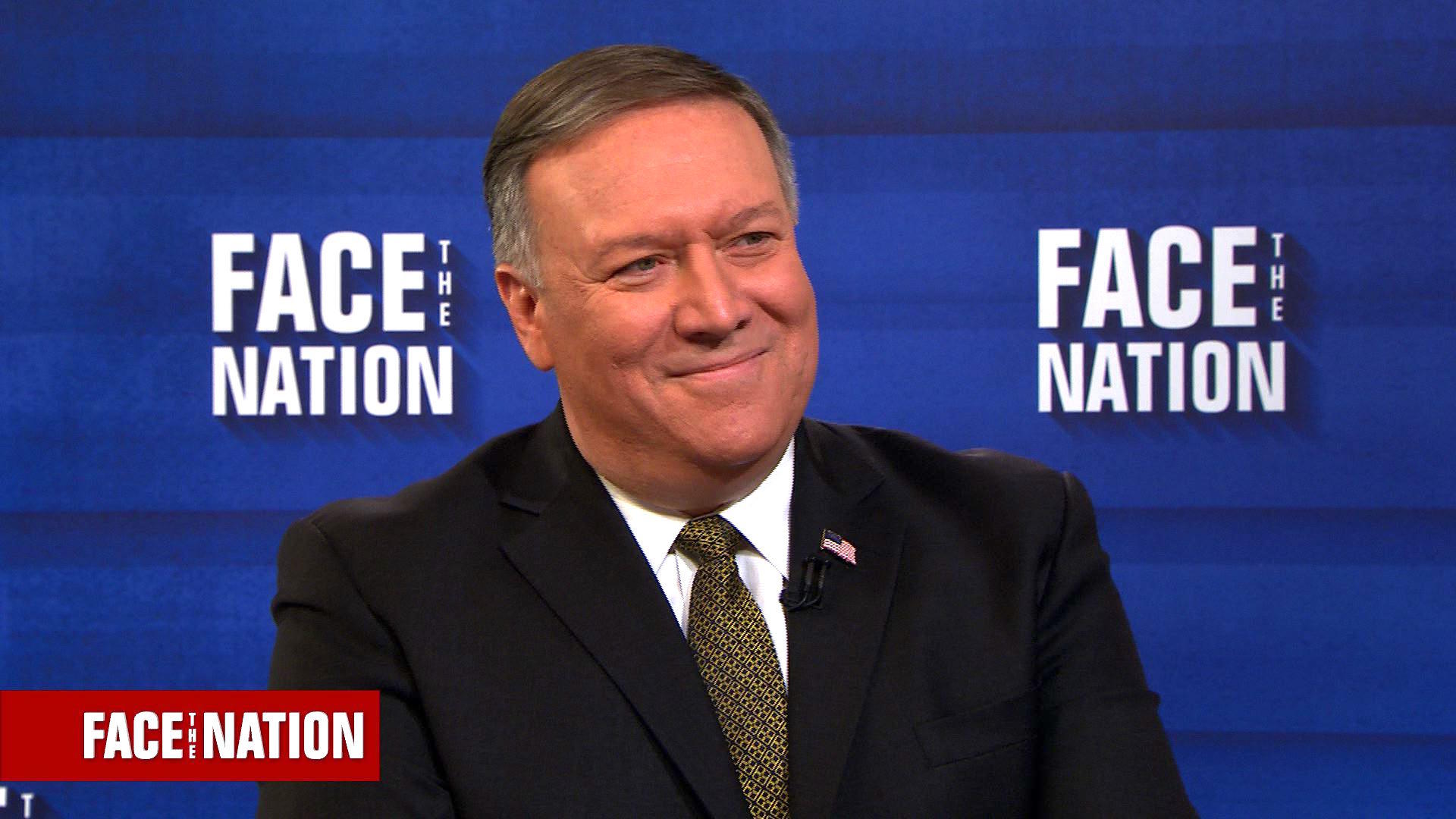 CIA's Pompeo on North Korea talks: "This administration has its eyes wide open"
CIA Director Mike Pompeo says the Trump administration has its eyes "wide open" to the North Korean regime's history of empty promises after President Trump accepted an invitation for talks with leader Kim Jong Un. South Korean officials have said Kim agreed to pause nuclear and missile testing ahead of negotiations.
"We've gotten more than any previous administration -- an agreement to not continue testing nuclear weapons and their missile program, the things that would put them capable of getting across the threshold. That's critical," Pompeo said on CBS' "Face the Nation" on Sunday. "He's allowed to continue -- us to continue our exercises on the peninsula, something that's been fought over for decades. And at the same time he has agreed to have a conversation about denuclearization."
Pompeo's comments come after South Korean officials said Kim gave them assurances that the North is committed to denuclearization.
While South Korea signaled the North Korean regime is willing to halt testing of its nuclear and missile capabilities, Pompeo says that won't stop the administration's pressure campaign in the region.
"The whole time this conversation takes place, the pressure will continue to mount on North Korea," said Pompeo. "There is no relief in sight until the president gets the objective that he has set forth consistently during his entire time in office."
Pompeo highlighted strict international sanctions as an effective tool to deny the North Koreans the financial tools needed to build out their nuclear capabilities. He said that economic pressure is not "going to change while we prepare to have a set of talks between the two people who can make these important decisions."
Despite warnings of taking the regime at its word, Mr. Trump on Saturday was confident North Korea would abide by their promises.
"They're not going to send missiles up. Think of it," Mr. Trump said at a rally in Pennsylvania. "They're not sending missiles up and I believe that. I believe that. I really do. I think they want to something. I think they want to make peace. I think it's time and I think we've shown great strength."
No date or location has been set for the talks, but Pompeo says Mr. Trump will take the lead in negotiations, adding that it it will "take a team" to prepare for the high-level talks.
Thanks for reading CBS NEWS.
Create your free account or log in
for more features.