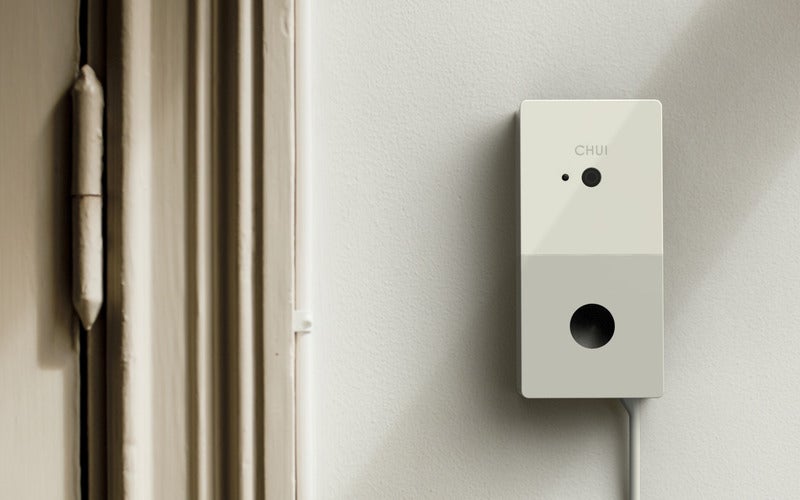 Chui's "smart doorbell" recognizes faces, greets guests
You've heard of smartphones, smart TVs and even smart bikes. Now a pair of entrepreneurs is introducing a smart doorbell.
The Chui doorbell uses facial recognition to notify a homeowner who is at the door. A custom message can be left for friends or strangers. The homeowner will be notified of who is at the door via email. When the doorbell is connected to a Wi-Fi connected door lock, the homeowner can let the guest in remotely.
It doesn't stop with ringing the door bell -- anything connected to the device via Wi-Fi can be customized. In a demonstration with CBS News the company's co-founders Nezare Chafni and Shaun Moore showed how different light settings can be set for each person, when used with a smart light bulb.
Chafni says that photos taken by Chui are added to the Web application, where a database of visitors are logged, and new devices can be connected to the doorbell. New friends can be added, with custom messages and settings.
Moore says the device can be used with anything that is connected via Wi-Fi in a home, like a fireplace or air conditioner. In the growing market of connected devices, there are many different uses for Chui.
The device was crowdfunded, with a $30,000 goal that reach $45,969. Chui is currently in the final stages of development, with plans for a fall 2014 release date.
Thanks for reading CBS NEWS.
Create your free account or log in
for more features.