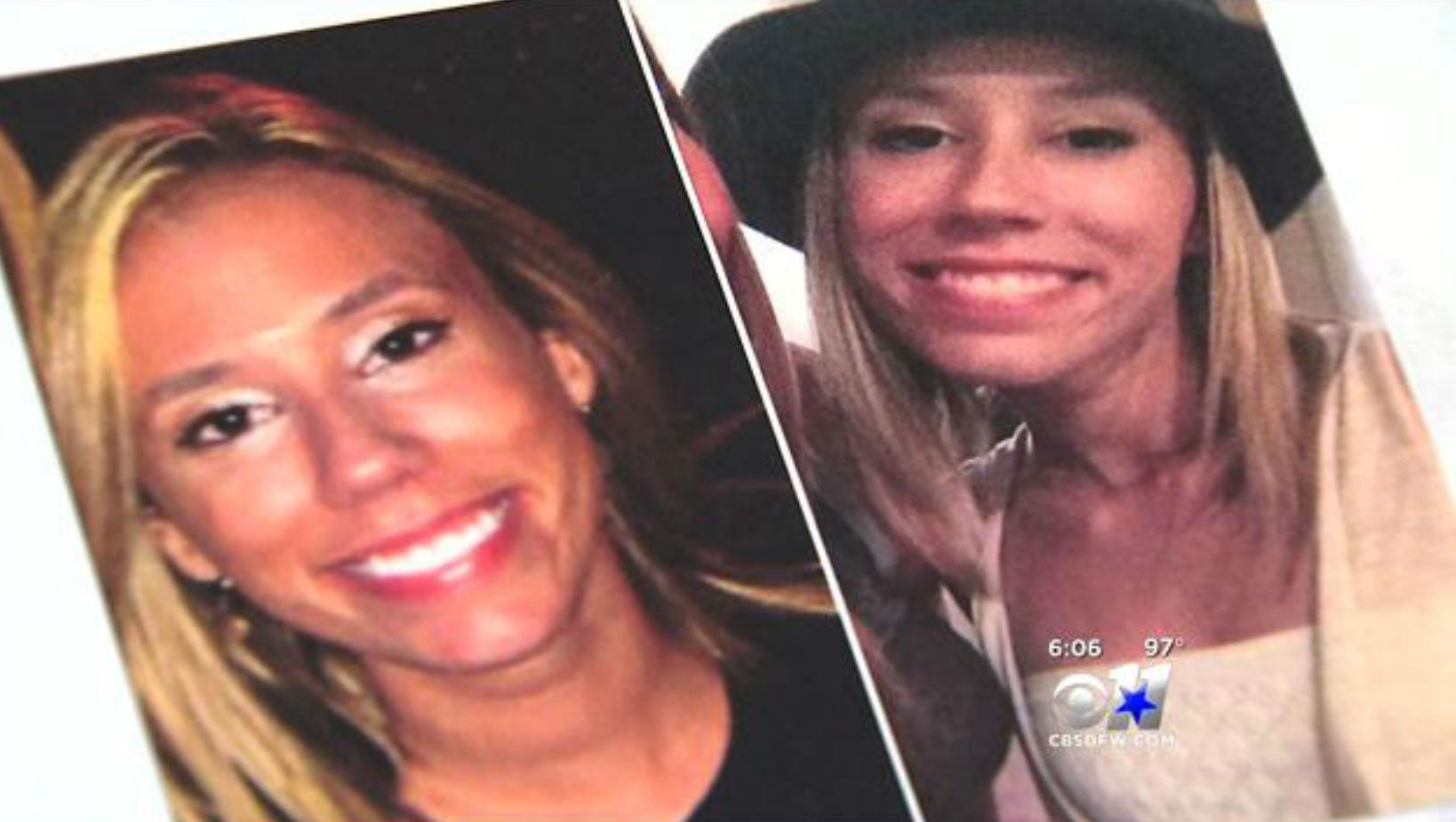 Christina Morris case: Police confirm remains are those of Texas woman missing since 2014
PLANO, Texas -- Plano police have announced skeletal human remains found in a brush area along a creek in nearby Anna, Texas, are those of Christina Morris, a 23-year-old Fort Worth woman who's been missing since 2014. Police Chief Gregory Rushin's Thursday announcement comes one day after a construction crew discovered the remains.
Her family spoke publicly from the Plano Police Department, asking for privacy now that they finally have time to heal, CBS DFW reports.
Calling it the "worst day of our lives," Christina's mother Joni Hare spoke of the 2,185 days that have passed since her daughter was last seen alive. Another one of Christina's relatives thanked all the people who have helped the family during their ordeal — from volunteer searchers, law enforcement, local media and many, many more from all over the country and globe.
Morris had been missing since Aug. 30, 2014, when surveillance video showed her and longtime friend Enrique Gutierrez Arochi walk into a parking garage at an upscale Plano shopping and restaurant complex. Police were notified three days later when family and friends couldn't contact Morris after the long Labor Day weekend. Her vehicle was found still in the parking garage.
Plano police arrested Arochi 3½ months after Morris' disappearance. He was later convicted, based partly on DNA samples, of aggravated kidnapping and sentenced to life imprisonment two years after her disappearance. Arochi, who turns 27 next Thursday, isn't eligible for parole until 2044.
CBS DFW reported that on Thursday morning friends and members of Christina's family, including her mother, arrived at the scene where the remains were found. The group of women carried flowers and later stood hugging and consoling each other.
The remains were discovered on Wednesday after an excavation crew began clearing brush for a new housing development. Andy Mitchell told CBS DFW that he and his brother were checking on the progress on the development project when they came across the bones and some other items. "It appeared to be some clothing laying there, but we didn't dig around because we knew they [police] would do their own investigation and we didn't want to hinder it in any way," he said.
Thanks for reading CBS NEWS.
Create your free account or log in
for more features.